This seed planting activity is dedicated to those in the USA who are under a blizzard warning and anyone else who is tired of having snow on the ground. Spring will come and this little guy is here to encourage you until its arrival.
You need:
grass seed (or seeds of your choice)
soil, water, a clear container, foam shapes, wiggly eyes are optional but fun.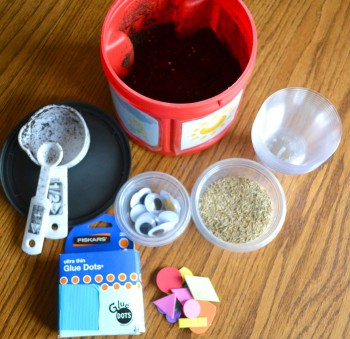 Decorate your cup (before you put dirt in it!) with shapes. I had extra plastic punch cups from a party, but any clear plastic container will work. We used foam shapes to make eyes, nose, mouth, and ears. Younger children will likely place shapes wherever they like and that is great! I used glue dots from the scrap-booking aisle from Walmart.  They are very sticky, but safer than a glue gun and great for fine motor for older preschoolers.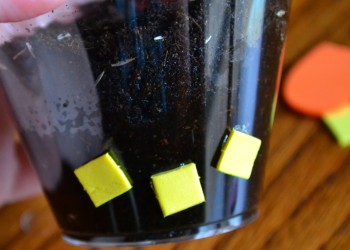 Now…pour some dirt into the cup.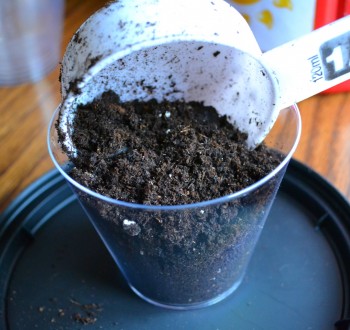 Sprinkle on the seeds.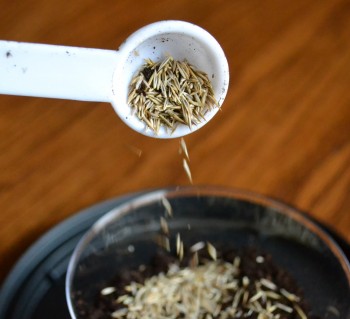 Your child can use a spray bottle or pour some water onto the seeds depending on what skill you would like for them to learn. Talk about what plants need to grow: soil, sunlight, and water. It takes about 7 days for the seeds to sprout. Then…
Watch them grow! This is why I love a clear cup. You can see the roots. 🙂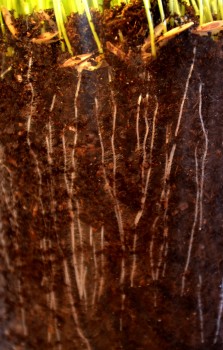 As they grow you can describe how roots absorb moisture and nutrients from the soil.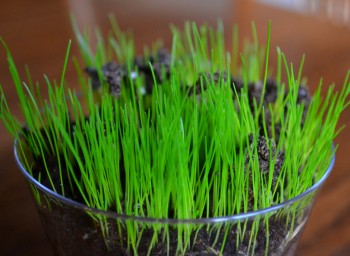 Such a beautiful green in a very monochromatic time of year.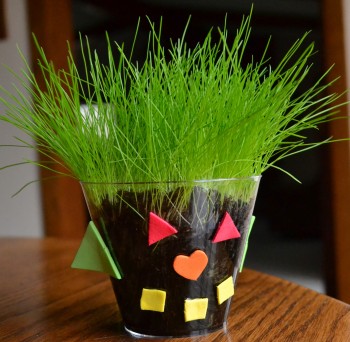 Once the 'hair' has grown on your friend, give it a hair cut. Great for scissor skills!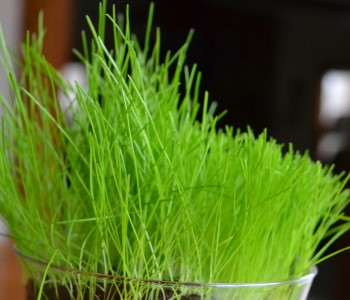 There are so many skills that can be incorporated into this activity: science, life cycle, the responsibility of caring for a plant, fine motor, attention to task, color, shapes, and patience…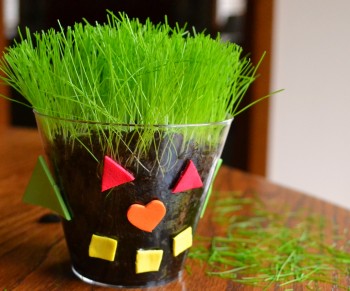 I wish you could smell that fresh cut grass. Summertime!!!!!
The "Small Seed" is my favorite book that describes planting seeds.  It has texture,  a fold out sunflower, and a simple text for toddlers and younger preschoolers. It describes what elements are needed to grow a flower in basic terms. I use it nearly every spring.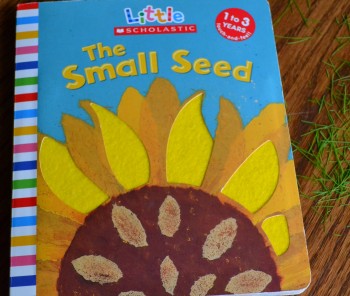 "In the Garden" is printed on 98% recycled materials.  It describes where fruits and vegetables grow. The back cover has recipes, planting tips, and instructions to grow cherry tomatoes.  It is a very good little book on gardening.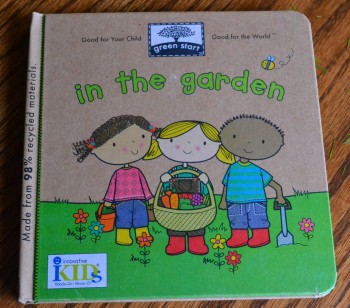 You can purchase these books at Amazon:
My grandmother loved to garden and see things grow.  She found it amazing that you can plant a simple seed in black dirt and have something wonderful come from it. It's a wonder!
Have fun planting seeds together!
Follow CCK on…



This has been linked to