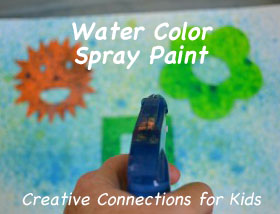 We have been spray painting with liquid watercolor. It has been fun and fabulous. First, we make a literacy connection by reading "Mouse Paint" by Ellen Stoll Walsh. It is great little book about three little mice mixing and stirring primary colors.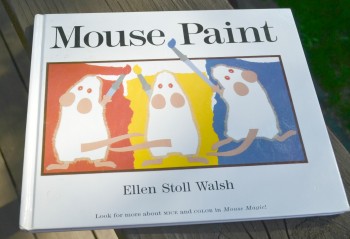 Here is what you need: large sheets of construction paper, washable liquid watercolor,  spray bottles, paper towels or rags for clean-up, and a shallow plastic or cardboard box. I ordered washable liquid watercolor from Discount School Supply but you can find similar paint at Amazon too. You can also use food coloring with water.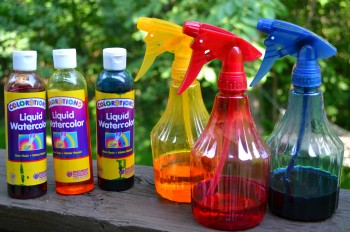 I used about an 1/8 a cup of liquid watercolor to about a cup of water. We used primary colors so that they mix easily into other colors. I found the spray bottles at Walmart in the garden section. I made stencils from foam circles (from Dollar Tree) to give design options. The directions are below; but we mostly just squirted paint on paper.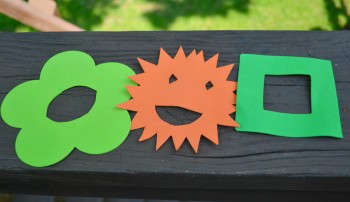 First, put the paper in the box. Then spray paint!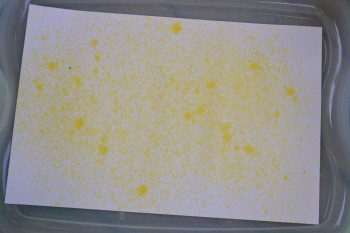 Lay some stencils on the paper and squirt some more. I usually tilt the box so that it is easier to hold the bottle in upright position.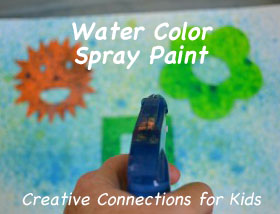 Remove the stencils and spray again. A four year old showed me how to layer the colors…that is true!!!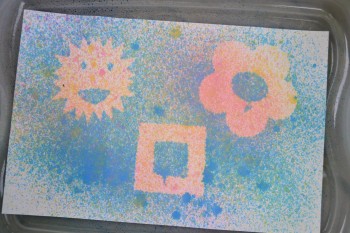 Then just spray, spray, spray! Watch the colors drip and mix to create designs and more colors. Yellow and blue make green! Sop up the excess paint and drips; then let air dry.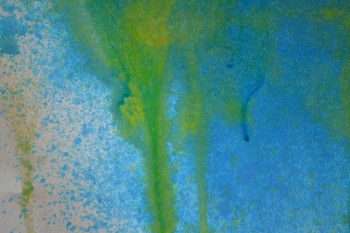 To make the stencils, fold a foam circle in half two or three times and cut as if you were cutting out a snowflake.
Then unfold to show your design.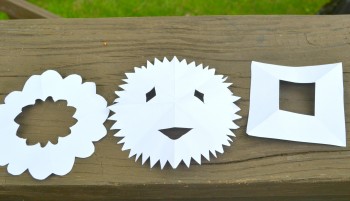 The foam works great because it can be wiped off and used multiple times, but you can use paper and toss them when finished.
We have had a GREAT time with this activity; and I hope that you do too!
Connect to CCK on Facebook for more learning fun!
This activity has been linked to the following sites: