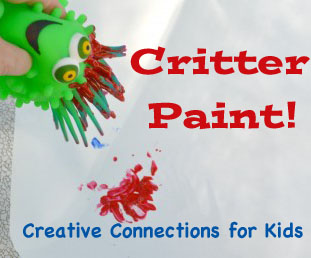 Are you ready to have some serious fun?
I hope so because we are going to critter paint!
This is what you need:
Washable finger paint of some kind or you can use CCK's Finger Paint Recipe. It has amazing color.
Paper – This roll was found at Michael's craft store but any will do.
Baking sheet or tray
Tape  – Any kind to tape down the corners of the paper. I started with packing tape, then changed to generic 'scotch' tape
Sensory critters or any type of sensory ball with tentacles. These were found in the dollar aisle of Michael's craft store. I've seen them at the dollar store and Walmart too.
I've put similar items on Creative Connections Amazon storefront.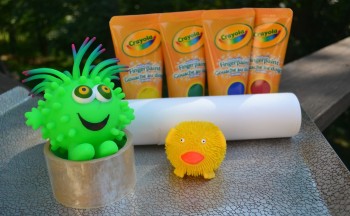 First, play with and explore the critters. They are a delightful sensory experience!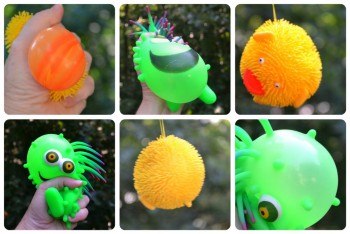 Next pour some paint on a plate or tray. I used a large plastic lid.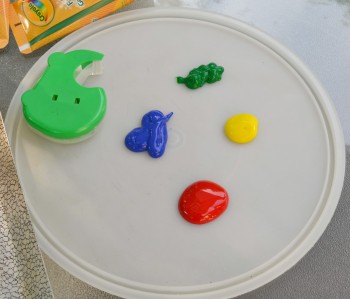 Next dip your critter and paint! You can use it as a stamp or brush. Most of the examples shown are of stamping.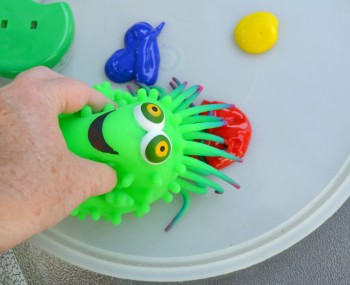 Hair Paint!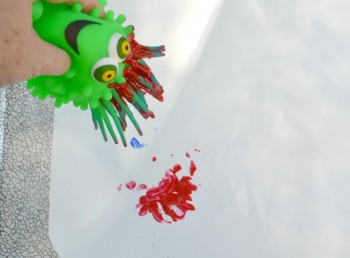 Face plant paint 🙂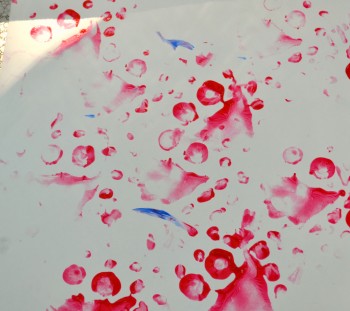 Little ducky's turn: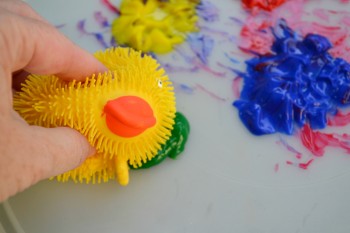 I love the color and affect!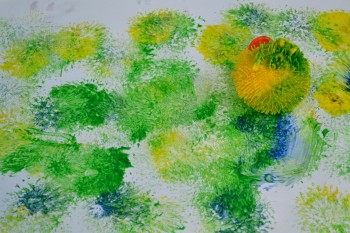 Next take the first critter by a single tuft of "hair", bounce it into the paint, then bounce it on the paper.
Like this: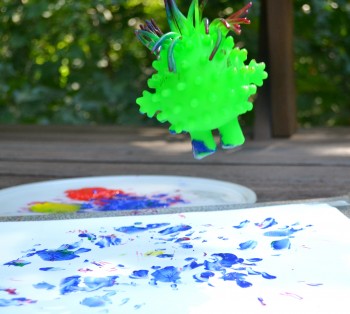 There you go!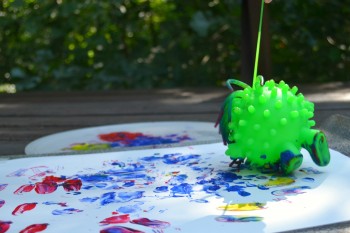 Fun, fun, fun…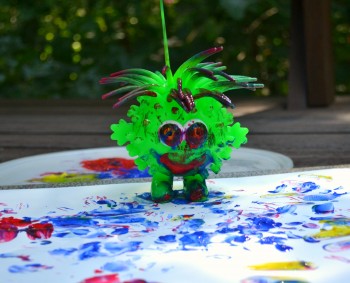 Wheee!!!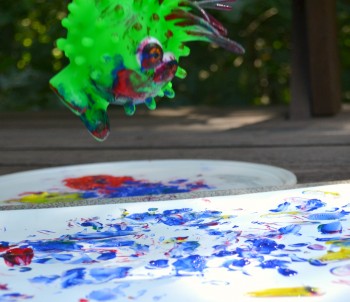 No critters were harmed in the making of this post!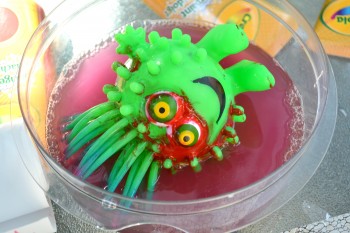 With the tape that was used during the painting, the pieces were taped to the deck to dry in the breeze.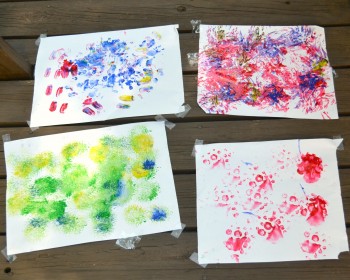 This activity is messy and fun, but that is the wonder of summer. You can make a mess then just hose everything and everybody off to clean up!
Have fun painting together!
This activity is linked at:
Link and Learn at No Time for Flash Cards