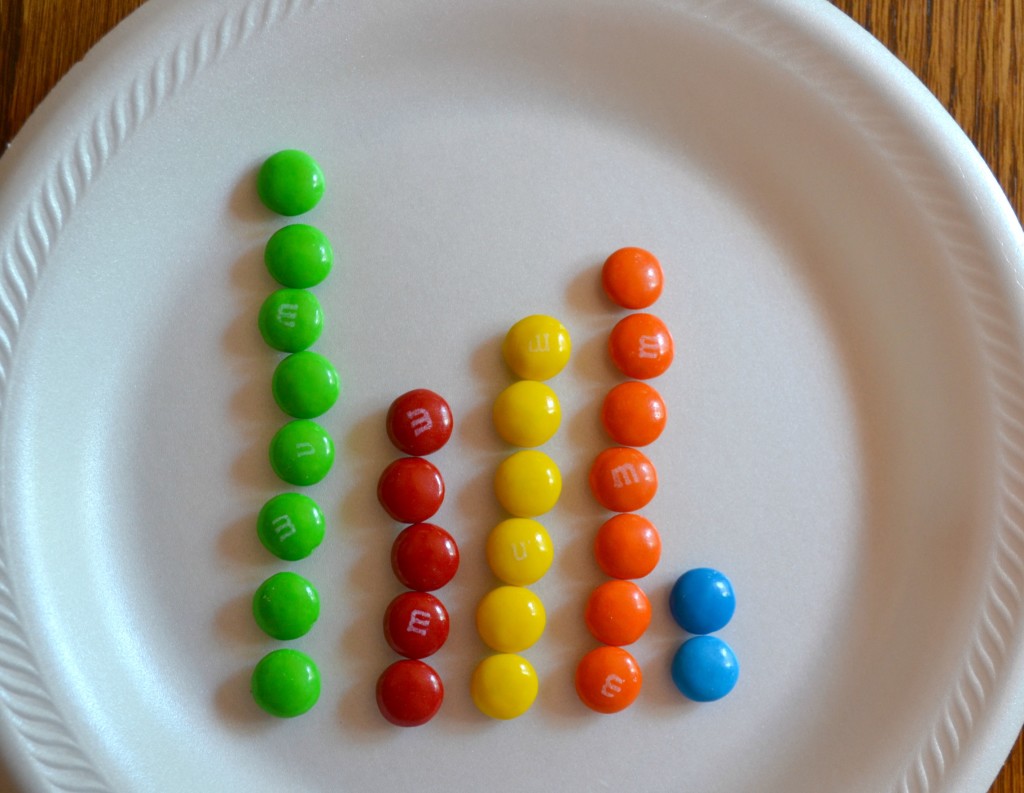 Have you ever been taken your special little guy or girl to a ball park, airport, bus station, sale barn, and an expected short wait has stretched to an eternity? Everyone has become bored, wiggly and just plain tired. M&Ms can become a source of learning and entertainment.
Here are super simple M&M activities to put into your arsenal of activities to help pass the time!
All you need is:
Paper plate – Any clean space or a piece of paper will do; the edge of the plate just contains them better.
M&Ms – You can use any colorful manipulatives such as Skittles, Fruit Loops, buttons, beads, and etc for the activities below. I understand not everyone wants to use candy or edibles 🙂
Pen or pencil for older children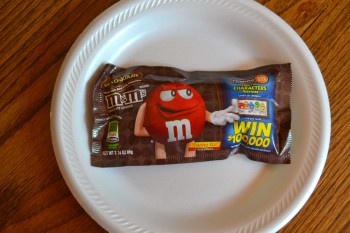 Count with them, encouraging one-to-one correspondence. (Each M&M gets one count)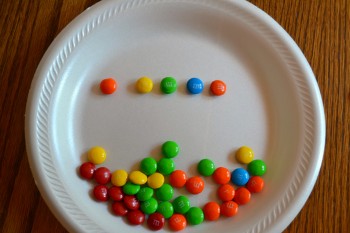 Sort them by color.
Then identify colors by naming them. If your child isn't quite ready to name colors you can have them point to them: "Show me the red ones."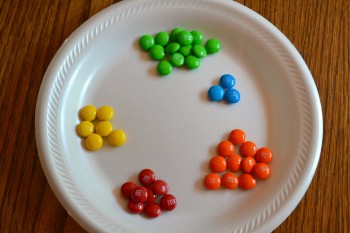 Make a bar graph with them, then discuss which has the most and least.
"Which one has two?"    "Which has the most?"   "Which lines have the same amount?"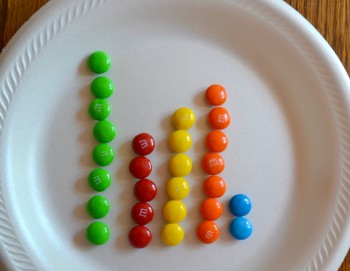 If your child isn't quite ready for a bar graph, make a couple of lines and talk about the longest, shortest, tallest…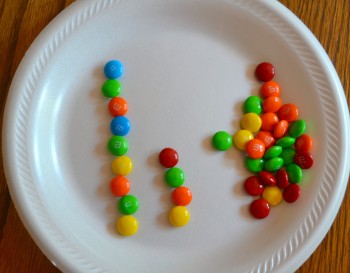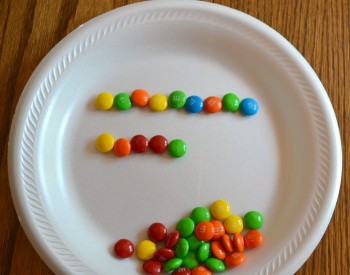 Make a pattern: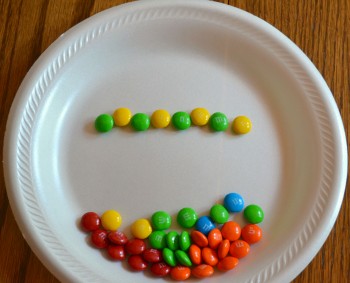 Do simple simple addition and subtraction. "If we have three M&Ms and we take one away, how many are left?" "If we have three M&Ms and we add one, how many do we have?"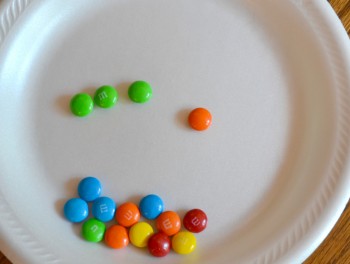 For older kids, you might try adding/subtracting using the symbols: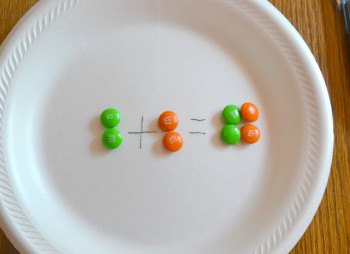 Play Tic-Tac-Toe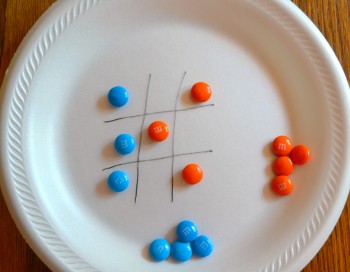 Make some shapes…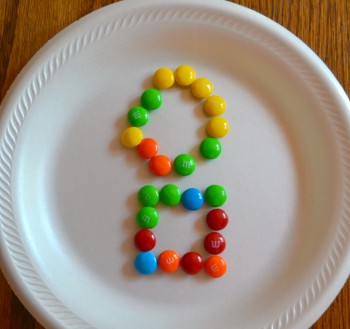 …and other colorful, fun designs.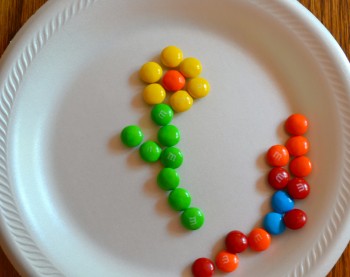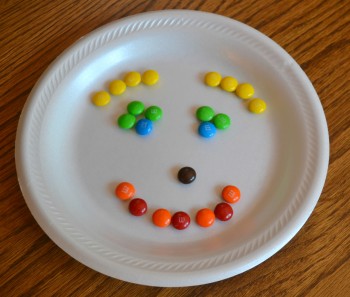 Hope you all have a fun and happy time waiting together!
This post has be linked to:
Nurture Store's Play Academy – Check out the many fun ideas at this Linky!