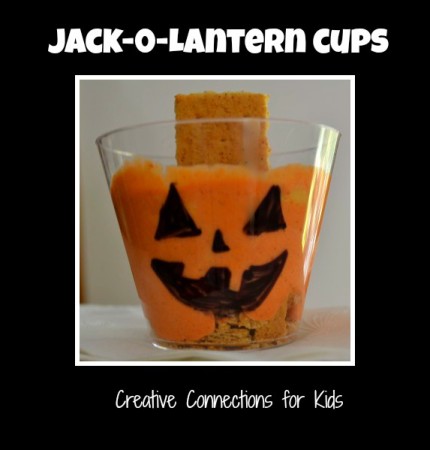 These little dessert cups are super simple and kid friendly to make. We made them to serve nearly 125 people at our Turkey Fest last year. They were a big hit. I've posted this recipe before, so if it seems familiar it is!
We are going to make a a no-bake pie and a few jack-o-lantern cups.
Ingredients:
1 large can pumpkin pie mix (found by the canned pumpkin)
1 small instant vanilla pudding
1 can sweetened condensed milk
1 tub of whipped topping (cool whip)
graham crackers and or a graham cracker crust
Clear cups (shown are plastic punch cups) and permanent markers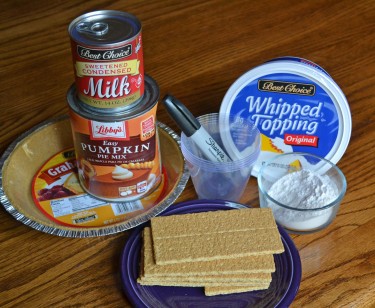 Mix together the pumpkin pie mix, pudding…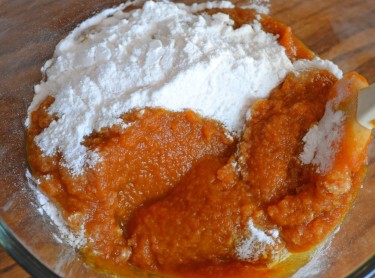 and the sweetened condensed milk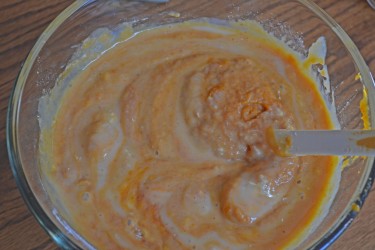 This is when I discovered I needed a bigger bowl!  Next fold in the whipped topping: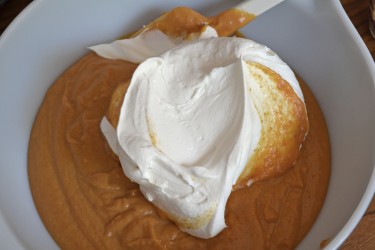 The whipped topping really mutes the wonderful orange color of the pumpkin. If you want a deeper orange color I suggest that you use half of the container of whipped topping. I used the entire container then added some yellow and red food coloring because I wanted more color in the cups.
To prep the Jack-o-Lantern Cups, use a marker to create your jack-o-lantern design or any other design for the matter:
Put a a graham cracker into a plastic bag…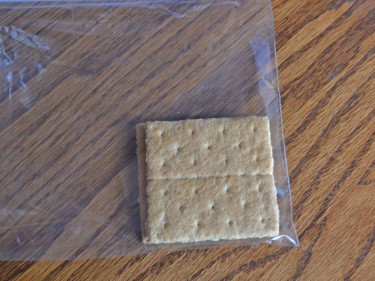 Crush it! This is great for fine motor skills. Pour it into the bottom of the cup.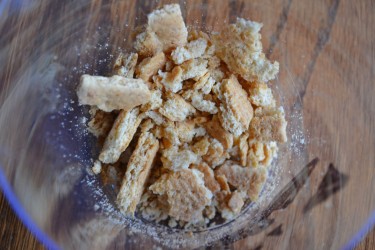 Pour the pumpkin mixture into the cup and top with a graham cracker 'stem'.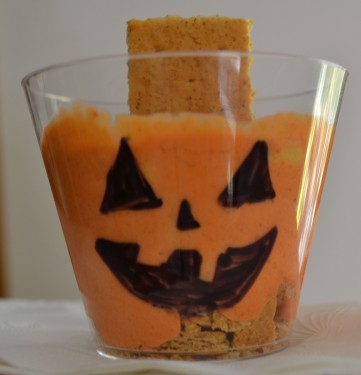 For the pie pour the mixture into the pie shell.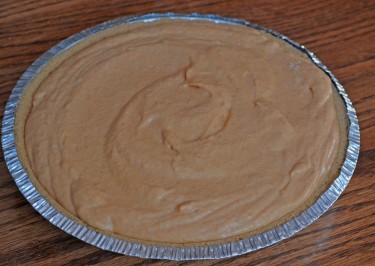 Chill them both to set the filling, then serve.
As mentioned, to make a more colorful filling cut back on the cool whip. That's what I plan to do the next time. 🙂
Have fun cooking together!
Follow Creative Connections for Kids on:
This is post is linked to the following wonderful sites:
I Can Teach My Child – Show and Share Saturday
The Sunday Showcase  – Mom 2 Posh Lil Divas
Crafty Mom's Share – This is a new link-up for me. 🙂