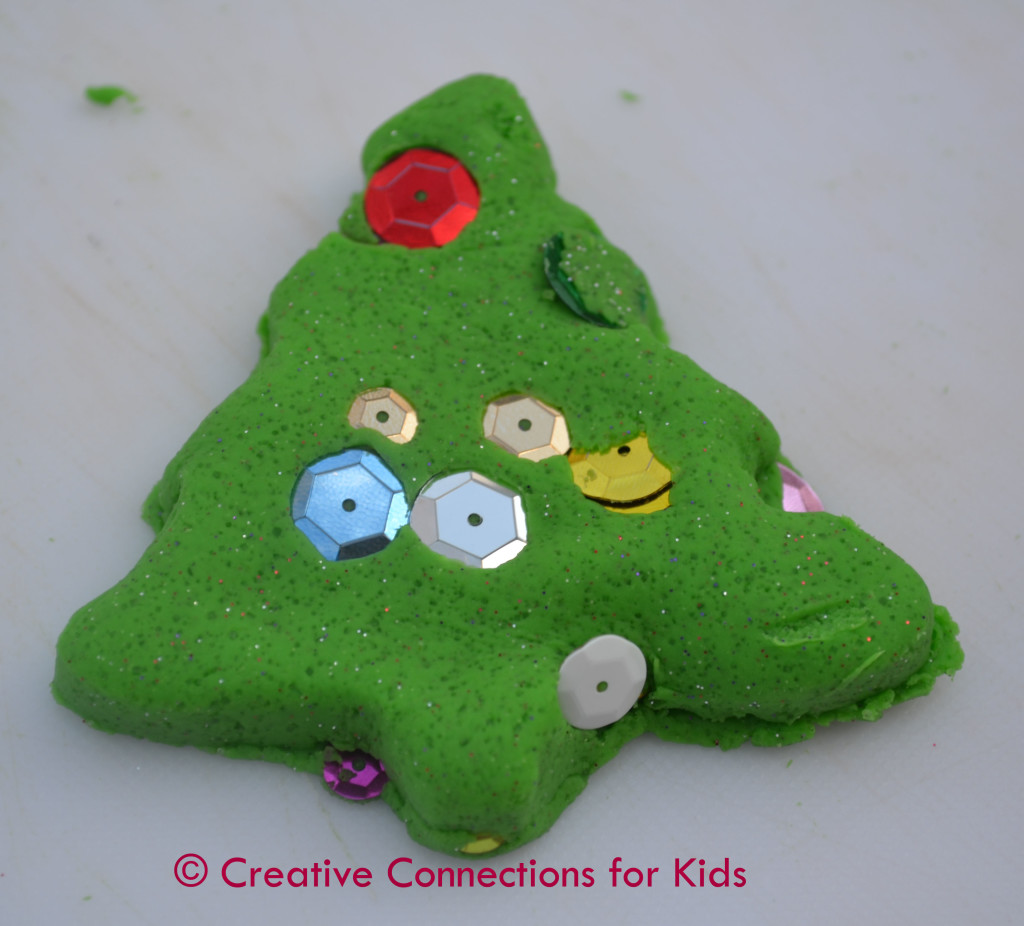 To celebrate the beginning of the holiday season we are going to make some Christmas play dough! I plan to make a huge batch so that I can give some to all of the kids in my program. We can decorate it together. 🙂
The recipe is from The Imagination Tree.
No Cook Play Dough (This is an awesome recipe!)
You need: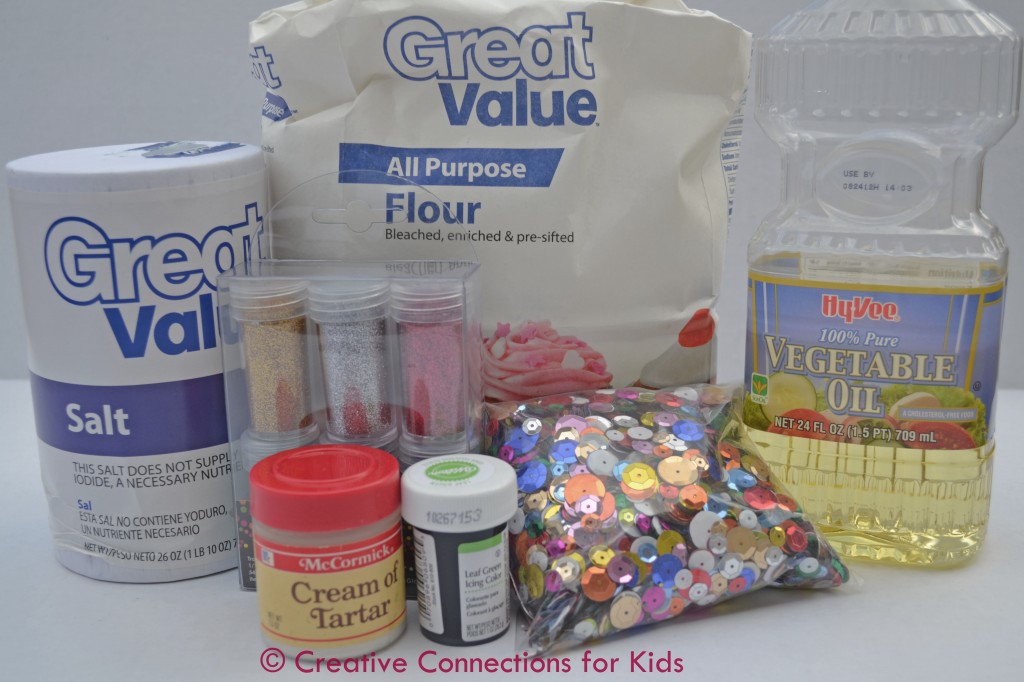 2 cups flour
1 cup salt
2 tbsp vegetable oil
2 tbsp cream of tartar
1.5 cups of boiling water
A few drops of food coloring or a food coloring paste.
Glitter, sequins for decoration
I used Wilson's icing coloring in leaf green. It is a paste and can be found at Walmart: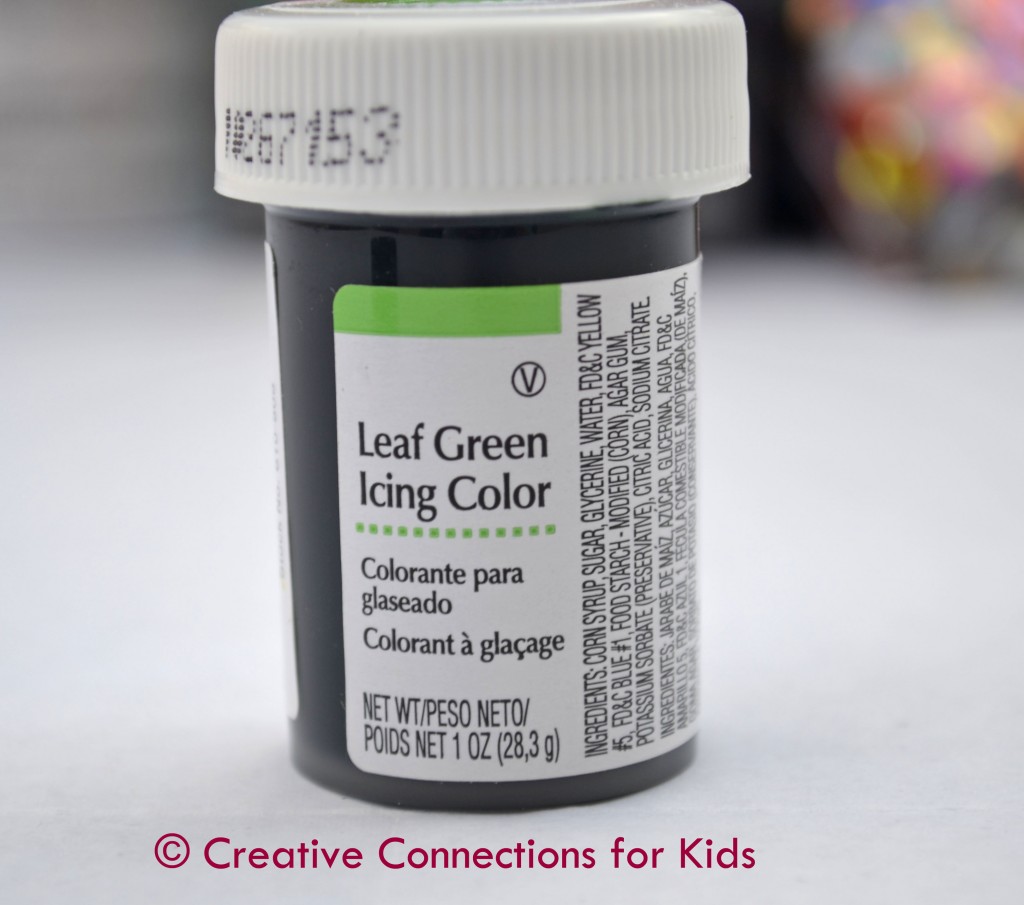 Mix the dry ingredients together. Stir together the food coloring and water (especially if you use a paste form of coloring, mixing it with another liquid helps thin it for easier distribution), add boiling water, food color, and oil to the dry ingredients. Stir vigorously until all lumps are gone and it begins to come together. Then knead it until it stops being sticky.
I suggest that if you need to make a lot of play dough, do each batch individually. I made a double batch and it didn't turn out as smooth as a single batch.
It is beautiful!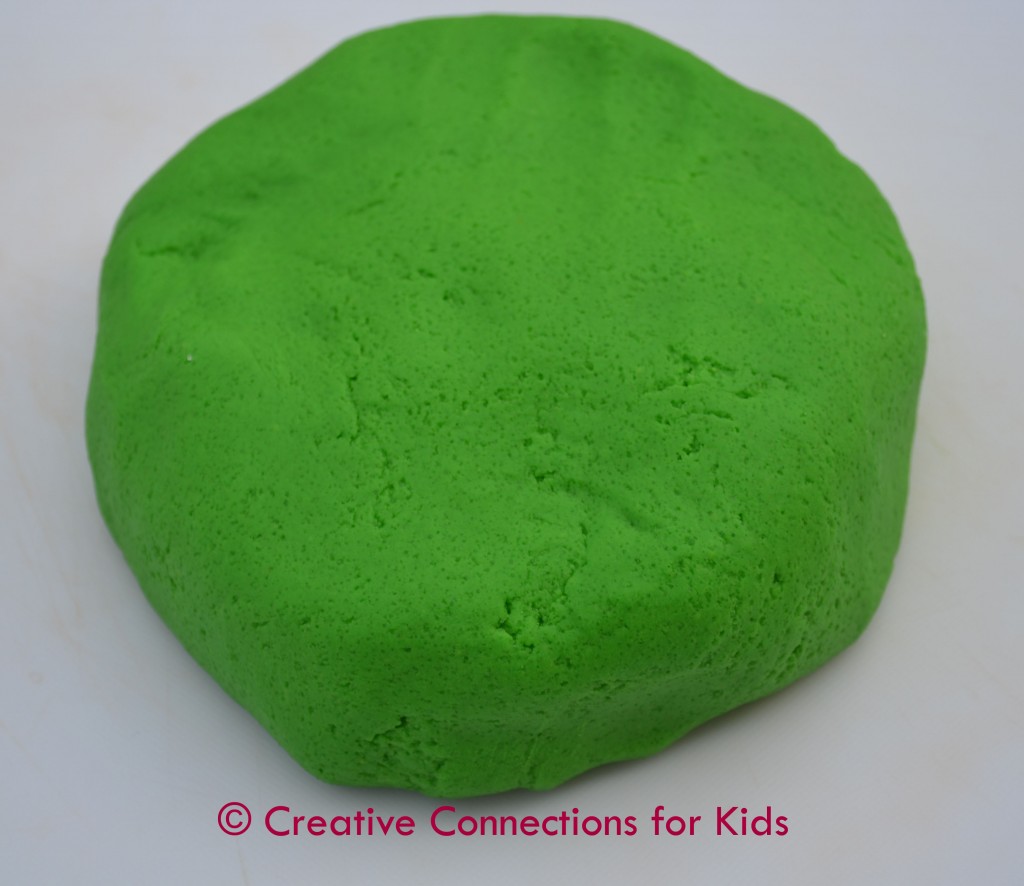 Decorate it with sequins and glitter: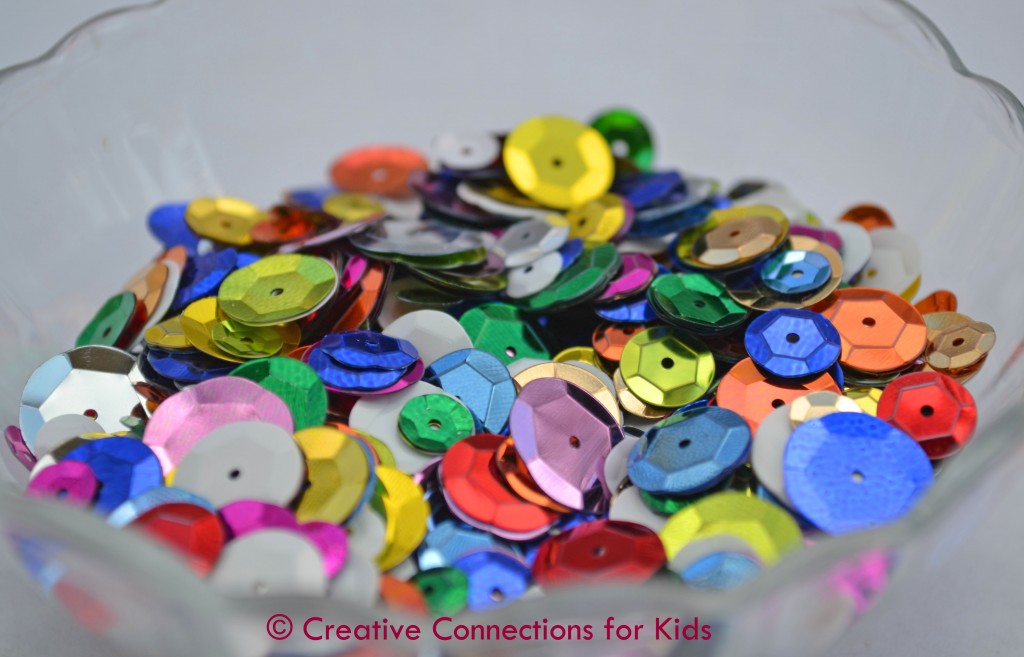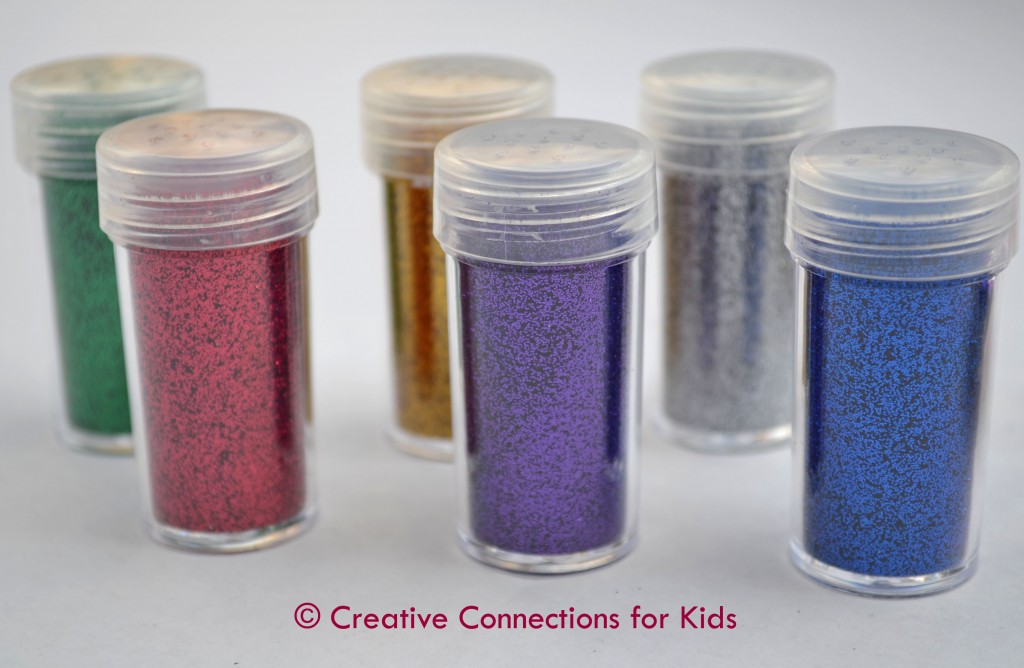 Very fun! Very sensory.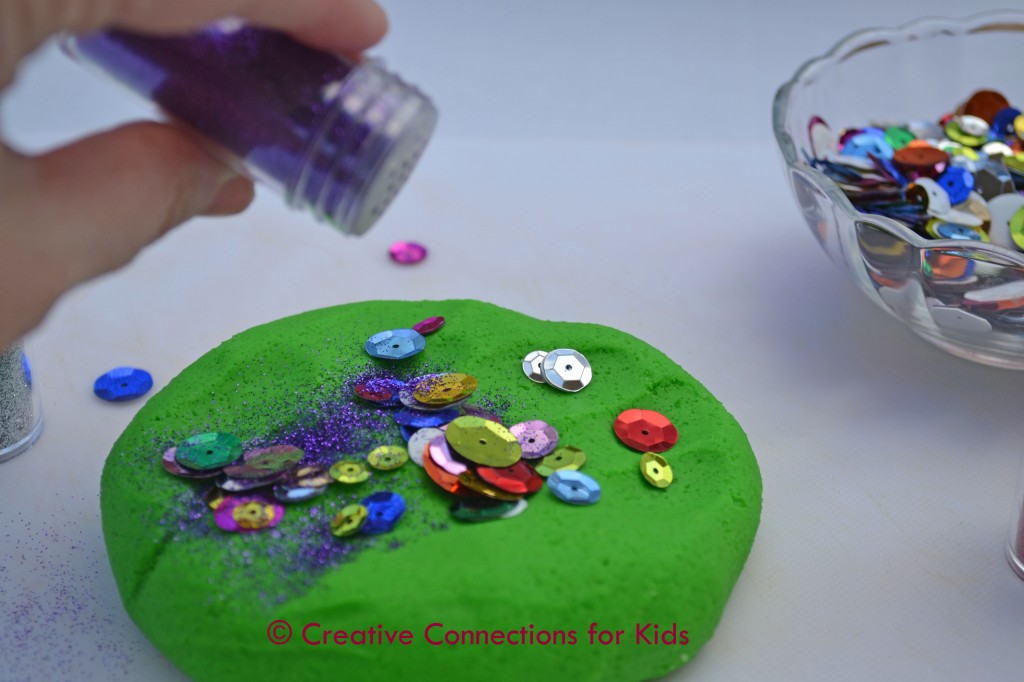 Mix it up and add some more: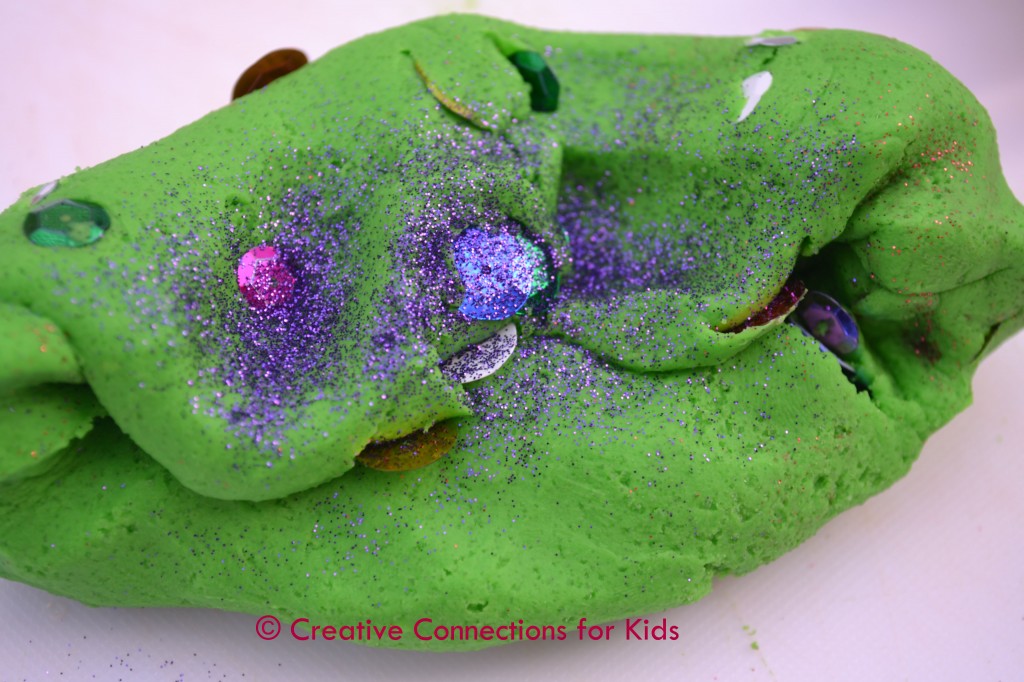 If I were doing this project again, I would use coarser glitter and smaller sequins. Feel free to learn from my experience. 🙂
You can be Christmas traditional: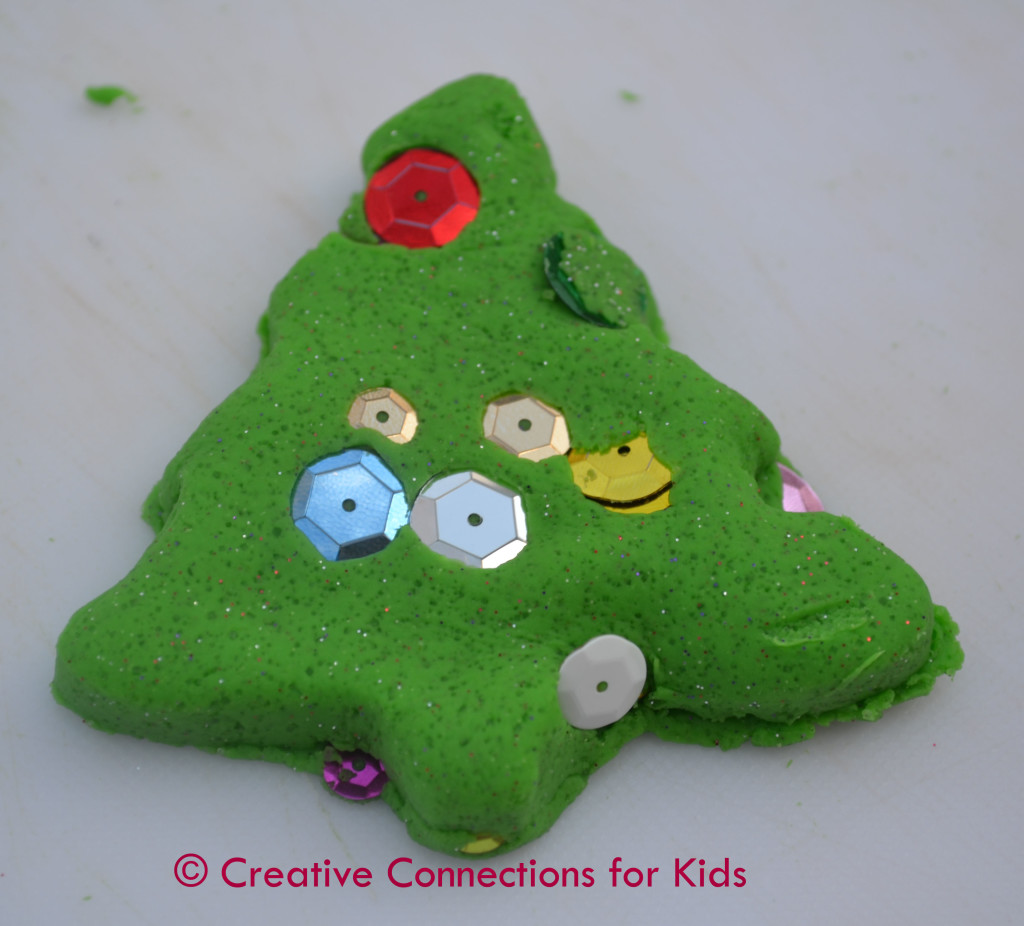 Or be a little on the wild side: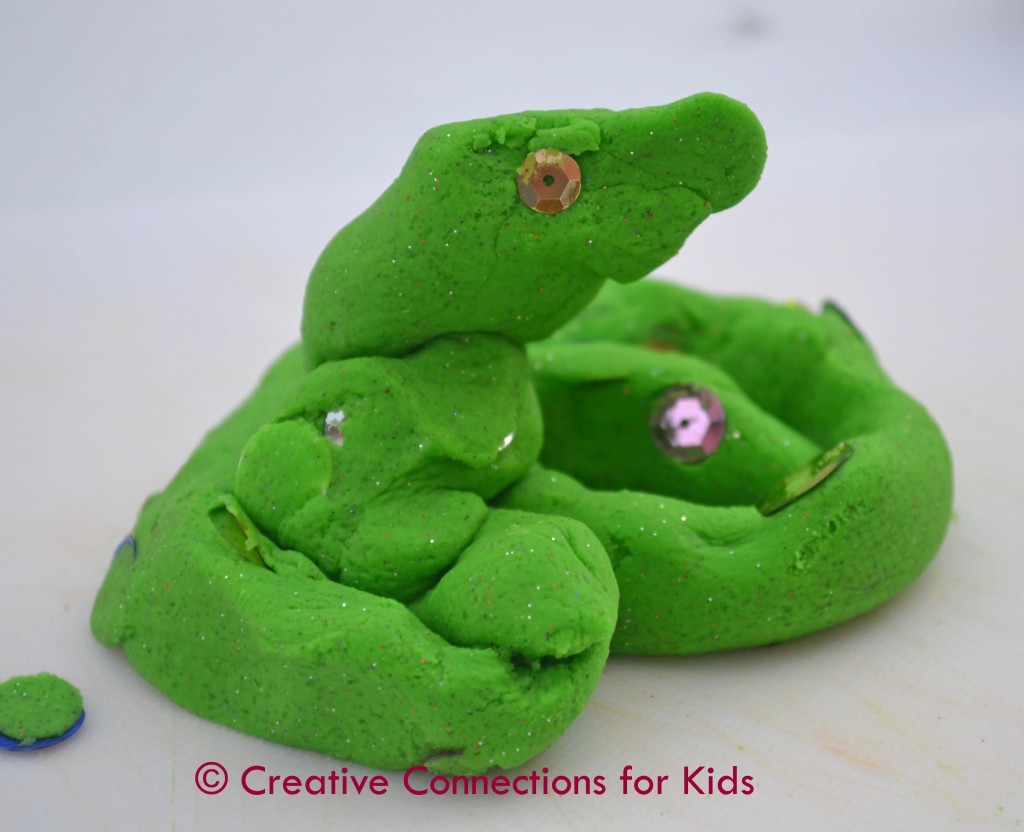 The sky is the limit! We usually have cinnamon rolls on Christmas morning…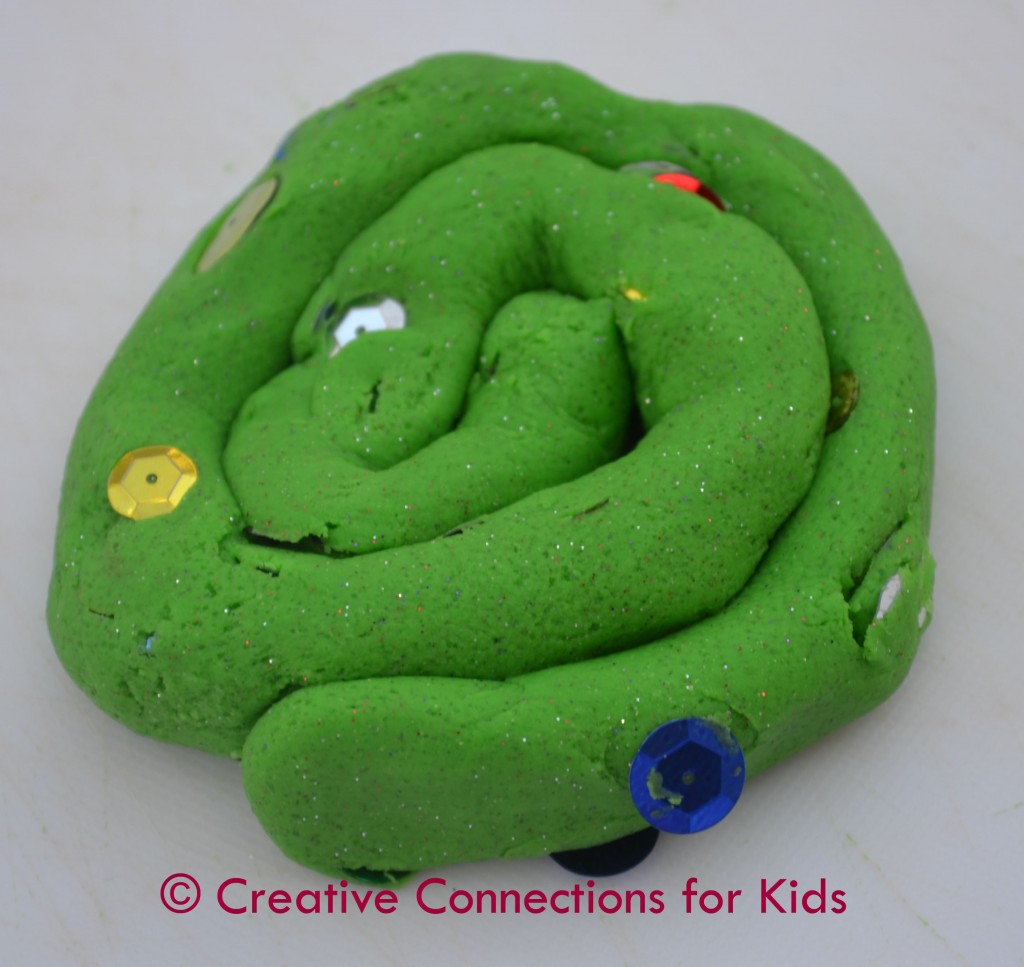 Be creative with your add-ins and the colors that you use.
If you need a Thanksgiving activity to keep the little ones busy, just change the colors from Christmas green to Thanksgiving orange.
Have a wonderful *Christ*mas season!
Connect with Creative Connections for Kids on Pinterest and Facebook!