My children, who are 2.5 years and up, have been enjoying this simple activity with foam shapes. They have been creating simple tangrams.
You need:
foam shapes (some of have sticky backs or you can use glue)
construction paper or cardstock (cardstock is best as it is a little more sturdy)
a marker
a ruler or straight edge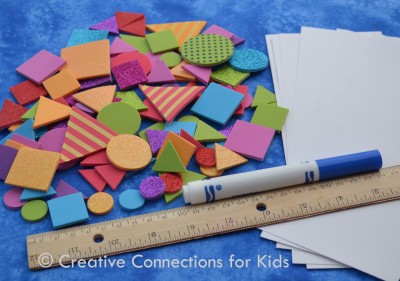 Cut the paper into approx 4 inch strips, then make a line down the center.
Glue a collection of shapes on one side to create a simple design: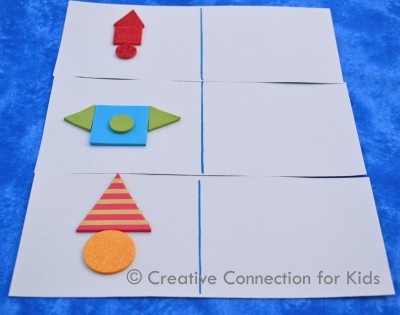 Have your child recreate the design on the opposite side:
The designs that you set up can be very simple or more complex depending on the age of your child.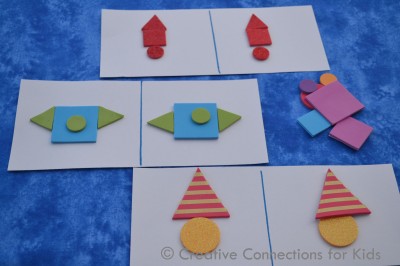 As we have played with the shapes, we have talked about these wonderful concepts:
Color
Shape
Counting
Matching
Same/Different
Big/Little
Patterns
The kids have also created the patterns, and their parents and I have created the match. They love being the teacher!
This activity is all over the internet. If you have a similar activity share the link in the comments below and I'll add the link to the post.
Have a great time designing together!
This post is linked to these great blogs, check them out!
Toddler Approved – The best of November!