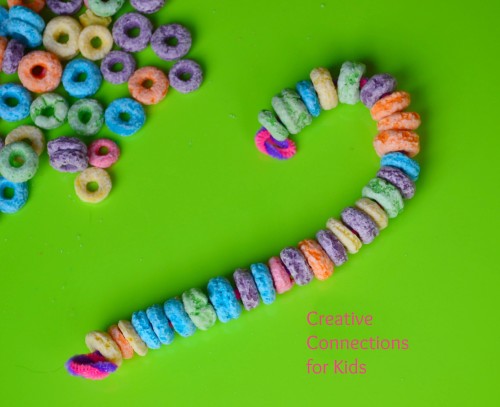 The holiday rush is in full swing as we finish shopping, attend holiday events, and wrap up last minute preparations. This is a super easy craft that the kids can do while you address that last Christmas card.
You need:
cheerios or fruit loops (any O shaped cereal), pipe cleaner (chenille stem)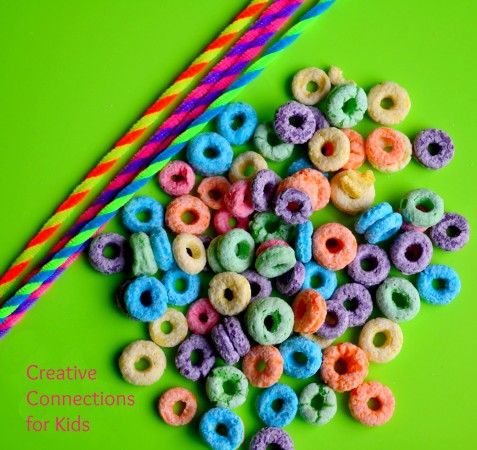 How to:
Make a small spiral at the end of the pipe cleaner to hold the cereal in place.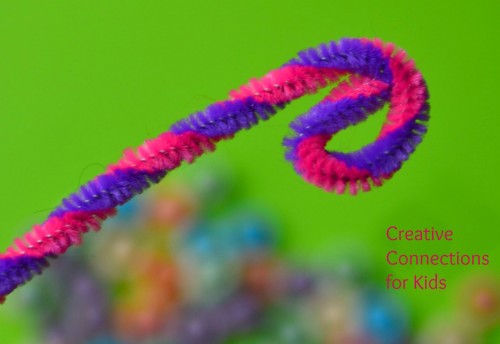 String cereal onto the pipe cleaner and then curve it to make a candy cane shape. Make another small spiral on the opposite end to hold the cereal in place: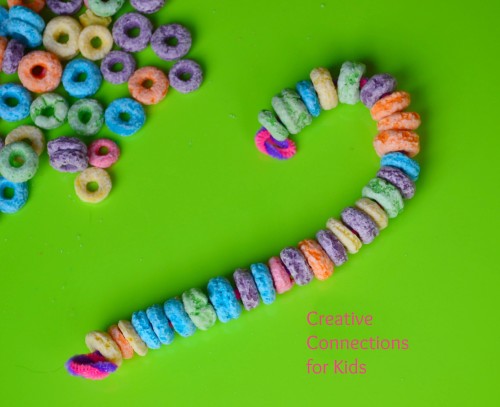 Enjoy the season! Let go of non-essentials and cherish your moments together!
Have a fun and Merry Christmas season!
Follow Creative Connections for Kids on Facebook!
This craft is linked to the following wonderful sites: