We're making paper embedded with wildflower seeds, then creating Christmas ornaments. The ornaments can be hung on the Christmas tree; then come Spring, planted in the garden for a beautiful wildflower display. These make wonderful gifts!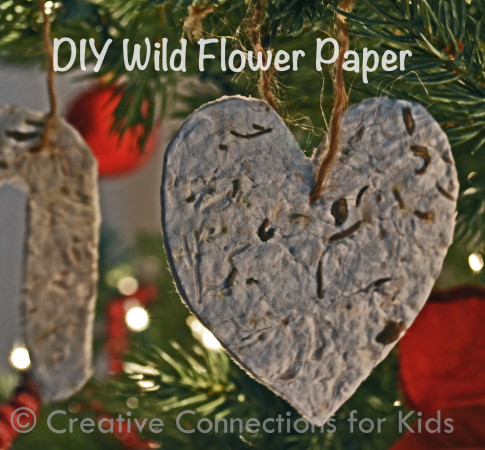 This activity was inspired by a favorite author and illustrator, Denise Fleming. It uses some very basic techniques similar to what she uses in her illustrations.  Resources that you might want to review are Denise's instructions for making pulp from toilet paper and her paper making instructions. Another resource is this video that describes the process. It is very good and fun to watch.
Here we go!
Read ALL of the instructions before beginning.
Age:
This activity is for older preschoolers and elementary age children, and a grown-up.
Since we are using a blender, scissors, and a paper shredder adult supervision and assistance is a must.
Supplies:
toilet paper – cheap stuff
shredded regular paper (this is optional, I'm going to use some regular paper to add color and texture)
wildflower seeds or seeds of your choice
blender or a large jar (I used my old blender)
water
a frame with a screen or a small window screen
heavy bath towels
baking sheet or counter space
cookie cutters or stencils
scissors
a nail or tool to make a hole
ribbon or hemp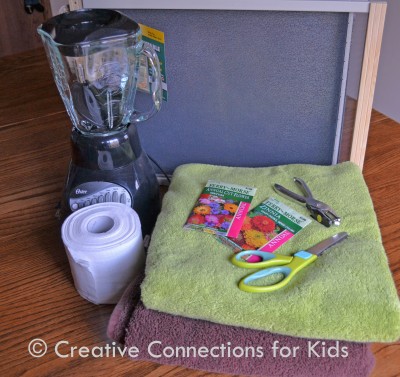 I used a screen purchased from Lowes that cost about $6.00.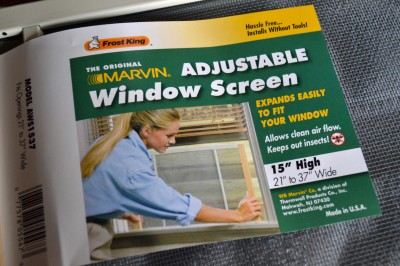 Directions:
Step 1 Prepare your screen. Just layer the towels on a a baking sheet or counter and place the screen on top.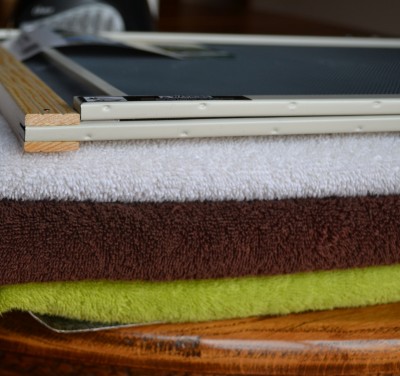 Step 2 If you use regular paper, shred it with scissors or a paper shredder, then let it soak over night.
Step 3 Shred the toilet paper with your hands, very fun for kids!
Step 4 Place the paper and water in a blender. You need enough water to make a slurry consistency. You may need to experiment, but you want it to be able to swish around and be pourable. You don't want a clumpy paste.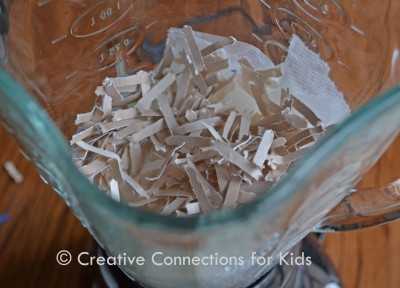 Step 5 Pour the mixture on the screen and spread it into a thin layer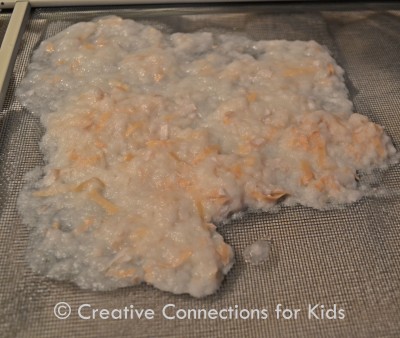 Step 6 Sprinkle the wildflower seeds onto the paper and press into the "paper".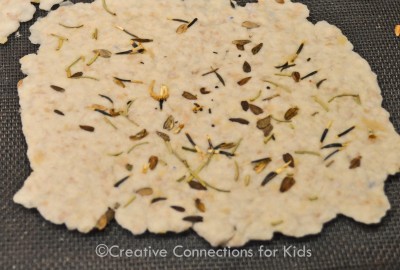 Step 7 Press the paper, pull out the towels as they become soaked. Repeat this step several times. I placed wax paper on the top and gently used a rolling pin to help squeeze out the water.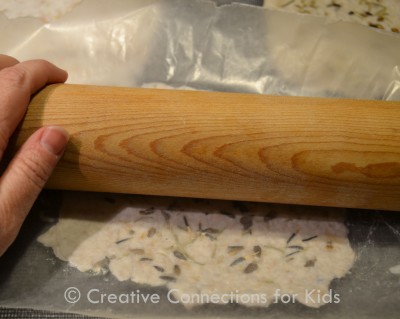 Step 8 Let the paper dry, naturally. This may take a couple of days. Don't put it in a warm oven like I did. It warps. Use a stencil or cookie cutter to trace a pattern of the shape that you want, then cut it out.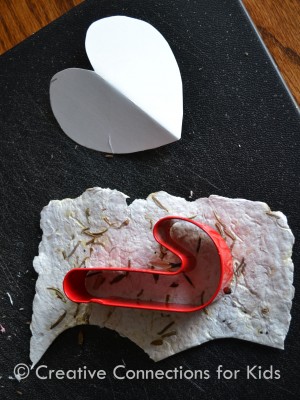 Step 9 Punch a hole using a nail and add ribbon or hemp for hanging.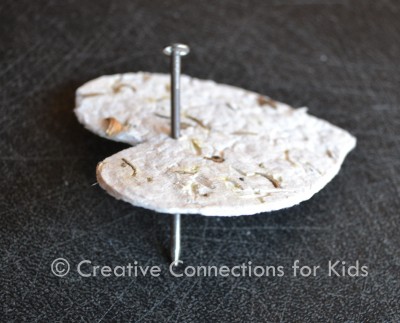 This little gift can be hung on the tree or mailed in a card.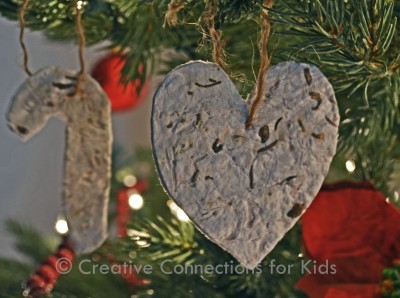 Option 2
A more simple option is to have your child stamp or make print with paint on the paper. It can then be slipped into a Christmas card along with instructions for planting: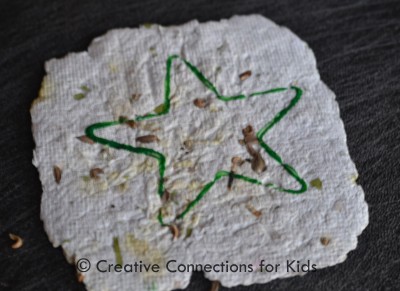 The paper is biodegradable and can be planted in the ground. We will be making a few ornaments with specific herb seeds to give to friends.
If you just want to make a decorative ornament your options for this activity are limitless. You can add more color, glitter, herbs…you're only limited by your imagination and what you want to put in your blender. 🙂
Have a wonderful time creating Christmas gifts and memories together!
Connect with Creative Connections for Kids on Facebook
This post is linked to the following wonderful sites:
Making Magical Christmas Memories