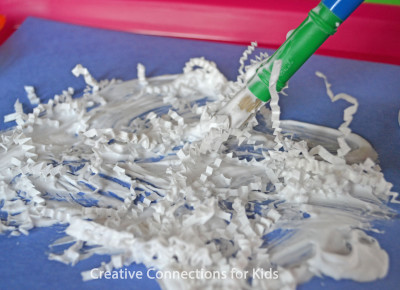 Is it snowing? If you are like us, it is not and it is an exceptionally warm and delightful winter.  You can create your own 'snow' through this little art project using a few simple supplies and a little imagination:
You need:
Shaving Cream
Glue
Paper
Shredded white paper (I used some crinkled paper I had stashed from a Christmas gift. You can purchase shredded paper or run some paper through a shredder.)
Paint brush or fingers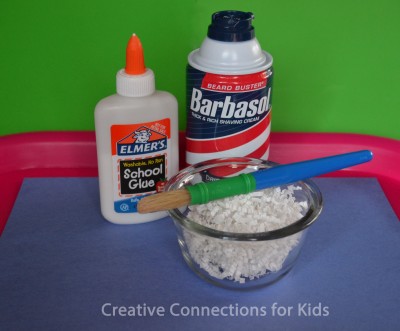 Let's create!
Squirt on the shaving cream on your paper…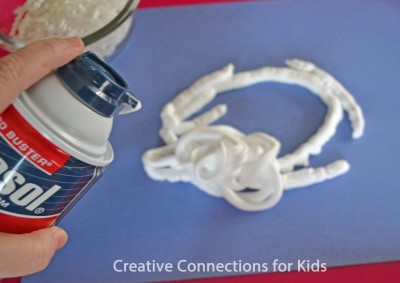 Squeeze on the glue…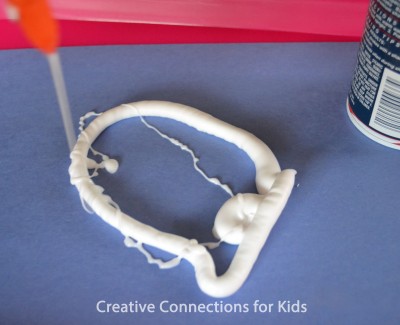 Mix it all together…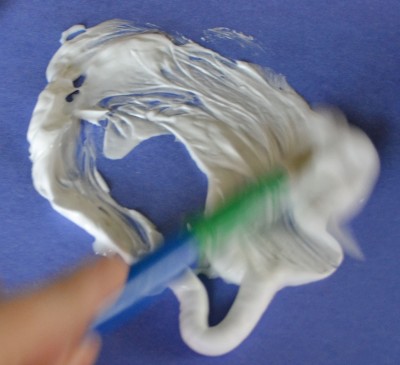 …sprinkle on the shredded paper.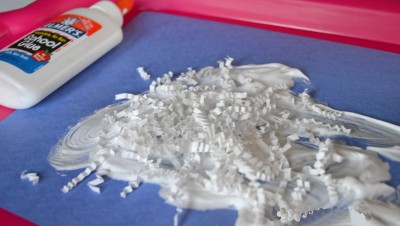 Then swirl and pat it with the brush or your fingers: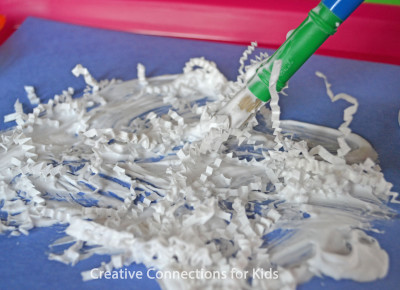 Finally, let it dry. We have had so much fun with this activity. Many of our creations have been very pretty!
We connected this activity to the book "Snow" by Cynthia Rylant:
Have fun creating 'snow' together!
Connect to more great learning ideas from Creative Connections for Kids on Facebook!
This activity has been linked to the following awesome sites: