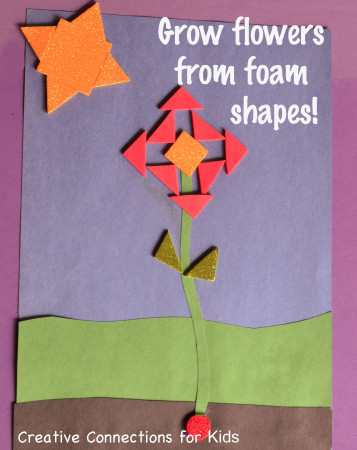 Your children can create beautiful flowers from seed to petals using foam shapes purchased from the dollar store.
You need:
foam shapes
paper
scissors
glue
The shapes I purchased had glittered pieces and peel and stick backs. Very fun!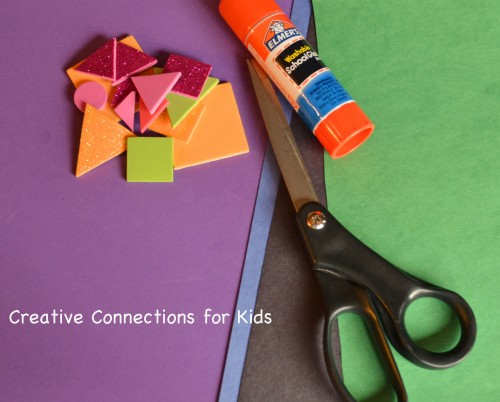 Start your garden by planting a seed shape in the paper dirt. The stem is made from a strip of paper.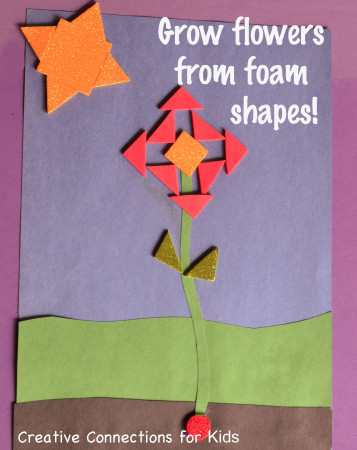 If you have young children it is likely that their shapes may be scattered randomly across the page. That is perfectly fine! They are learning the process and experimenting with the materials.
This activity can be adapted to a classroom setting. The children's flowers be 'grown' on a bulletin board. Each part of plant can be discussed and added starting with the seed.
There are many excellent books that discuss flowers and seeds. You can review them on Amazon, just click the images below.  One of my favorites is "Planting a Rainbow" by Lois Ehlert.
Gail Gibbons writes great non-fiction for children in first grade and up:


From "Seed to Plant" has wonderful photographs and is appropriate for young readers:
This activity is an opportunity to explore geometry and science.
Have fun creating beautiful flowers together!
We are happy to have shared this post at the follow wonderful sites:
~~~~~~~~~~~~~~~~~~~~
Follow CCK on Facebook!
~~~~~~~~~~~~~~~~~~~