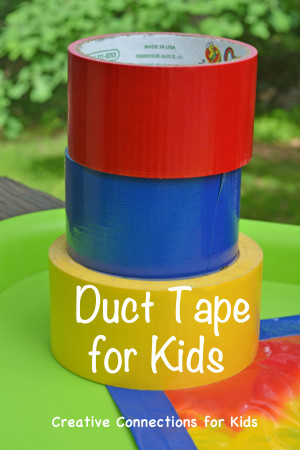 Duct Tape is an essential tool in our household.
When I was growing up I accidentally broke my Barbie's leg off when she was doing the splits. I tearfully took the doll to my dad hoping he could work a miracle.  He didn't disappoint! He duct taped the leg back on. My Barbie had a permanent silver skirt and I was happy.
The great thing about duct tape today is all of the colors. You don't have to settle for a simple silver skirt! It is a great tool for preschool activities too.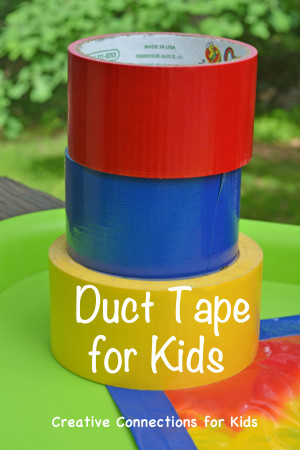 It can act as a book binding. I staple pieces of paper together, then run a strip of duct tape along the 'spine' to secure the pages and to act as a protectant against the pointy ends of the staples. It strengthens the child's 'book' so they can carry it around a bit longer too: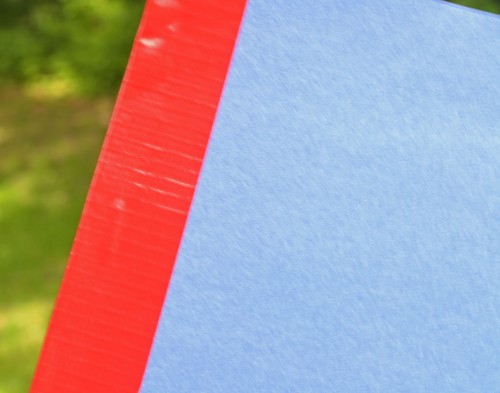 It can reinforce the sides of a plastic bag for paint-in-a bag: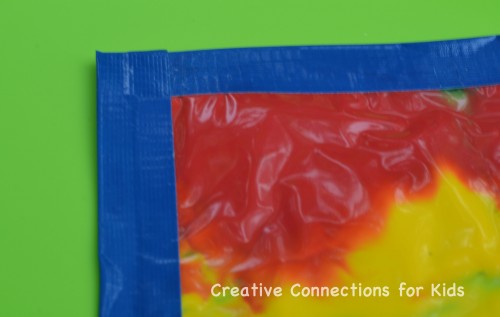 When I make home-made shape sorters  I use duct tape to reinforce and soften the edges of the opening. This is a plastic coffee can made for kids to put cubes into. It's a very basic introduction to a shape sorter.  This one has been well used, and it is always a hit.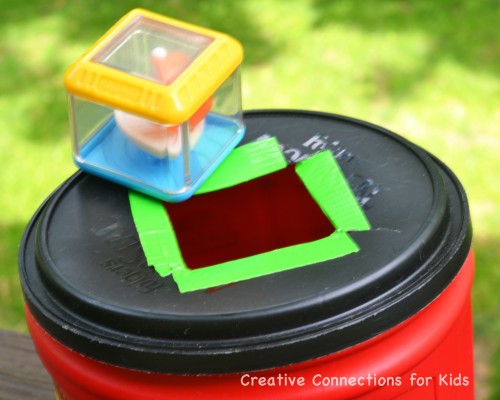 I use it to seal containers that become learning tools. This is a Parents as Teachers activity for very young babies. You place rice or beans in the container for stability, place a high contrast, black and white picture on the side, and place it next to new baby. It provides visual stimulation for the baby. I use the duct tape to seal the container: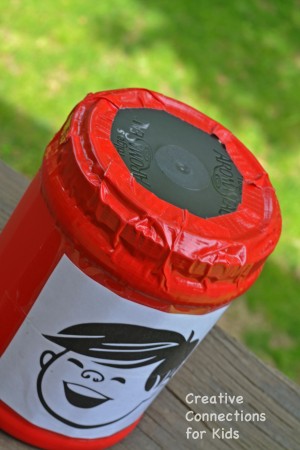 Duct tape just isn't for dads and kids. It's for mom's too!
When I have it on my desk it becomes a cup holder: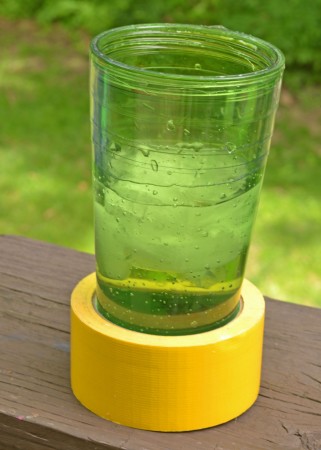 It also can  be a quick fix hem for jeans. It really works!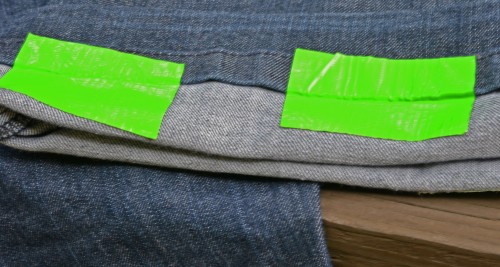 These are just a few ways that I use duct tape at school and at home. If you have unique ways that you use this great product please share it in the comments below!
Connect with Creative Connections for Kids on Facebook!
We are tickled pink to be linked to these great sites!