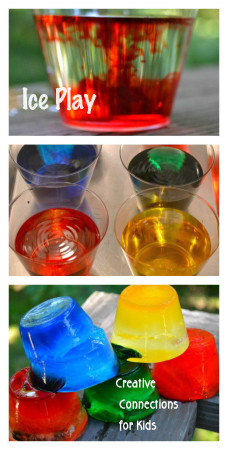 It is hot across many areas of the USA. Which means it is a perfect time for ice play.
I found some plastic punch cups as I was cleaning out a cabinet that made good ice molds. You could also use muffin tins, paper cups, plastic ups, candy molds…whatever you have on hand.
How to:
Mix food coloring and water in the cup: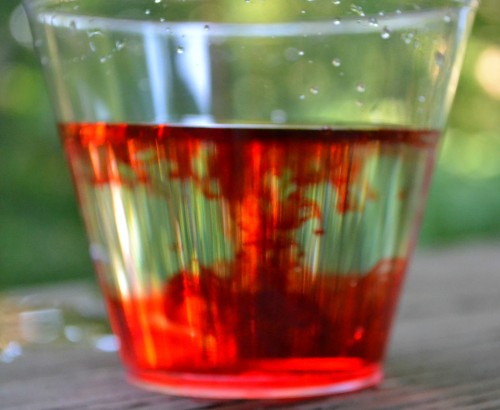 I placed the cups on a small baking sheet and popped them into the freezer: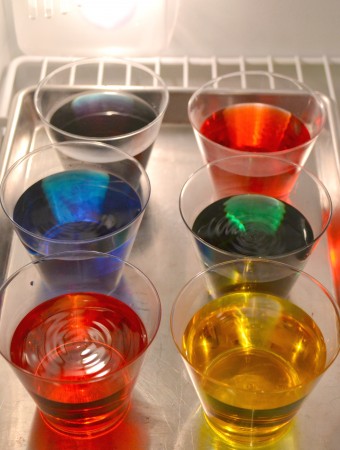 A few hours later, they are ready to use. Easy, breezy!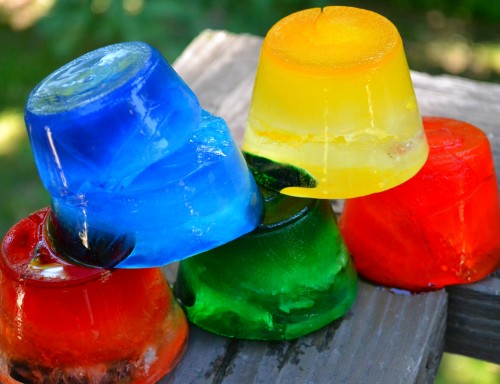 What can you do with these colorful little ice disks?
Here are 11 ideas that popped into my mind. Please leave your ideas or links in the comments below if you have blogged about ice play and I'll add your links. I would love to hear from you!
Hammer them with a hammer (use eye protection)
Build with them
Play hockey using brooms
Pour salt on them and watch them melt
Compare melting time: place one in the house and one outside, time the melting. Which one melts faster?
Use them to paint on fabric or paper
Place two colors into a container and watch them melt together, and change color
Place them in a tub of water or wading pool and they can become boats and ships on the sea
Put them on a cookie sheet, slant the cookie sheet back and forth and watch them slide
Make a ramp with a cookie sheet and slide them down the ramp
Place them in a bowl with bubbles and stir them up; watch the bubbles change colors.
Your imagination and creativity is the only limit. 🙂
Have fun beating the heat during this sizzling summer season!
Safety first: Please supervise children during water play.
~~~~~~~~~~~~~~
You can connect to Creative Connections for Kids on Facebook too!
~~~~~~~~~~~~~~
We are pleased to be linked to these great sites: