Summer is the perfect time to experiment with water science and everyday objects.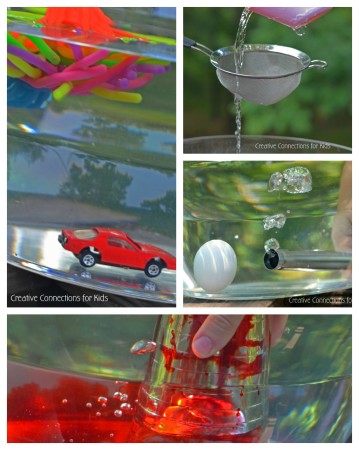 We gathered measuring cups, sieve, plastic animals and bugs, blocks, a sensory ball, a turkey baster, an egg, coffee filters, food coloring, cups, and cars: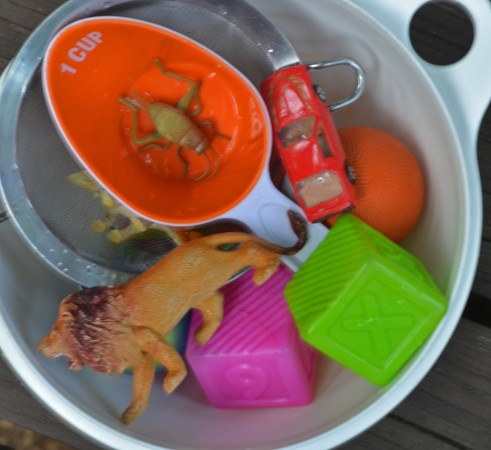 Concepts that a child can learn include sink and float: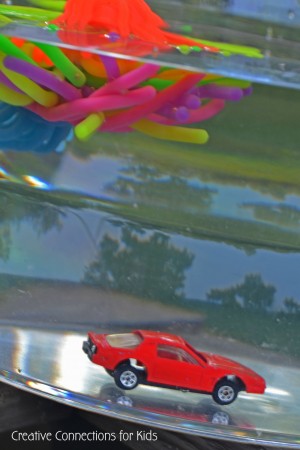 Older kids can make predictions about what they think will float and sink, then experiment to find out if their prediction was correct.
Can an egg float? It fell to the bottom, but we had fun making bubbles with a bulb-less turkey baster.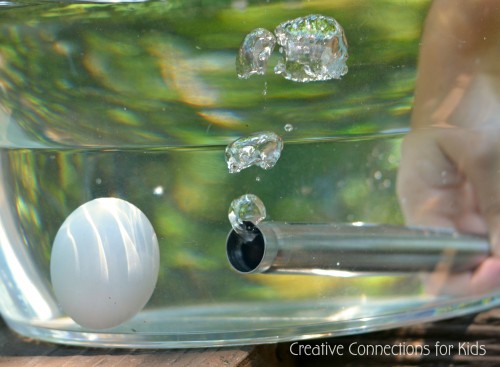 The egg would float when placed on a coffee filter: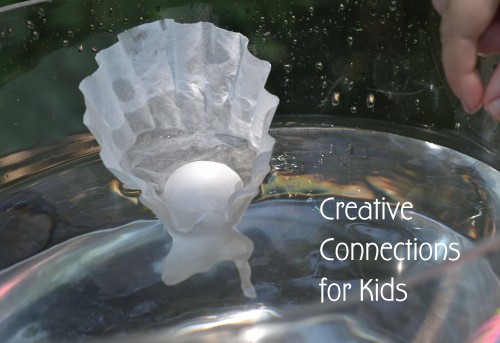 A turkey baster can also be used to shoot water at the rubber duck, frog, and turtle: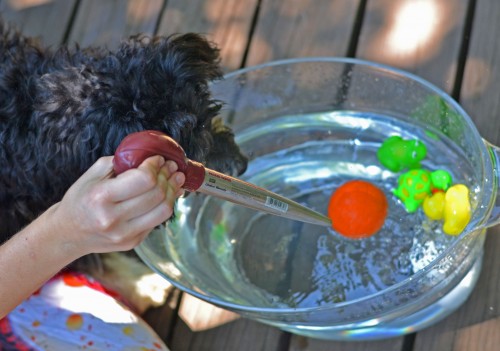 Pouring and filling containers supports motor development, then add a sieve to experiment with cause and effect: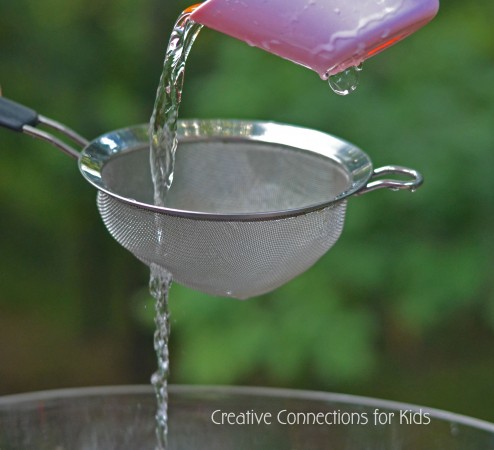 Experiment with the bubble of air that is held in a cup by placing a paper towel into a tumbler, place the cup in a vertical position in the water, then lift straight out.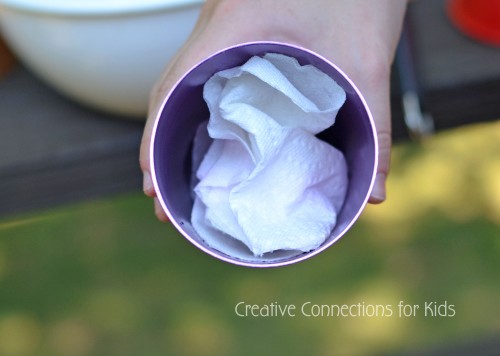 Have  your children explain how the paper towel stays dry: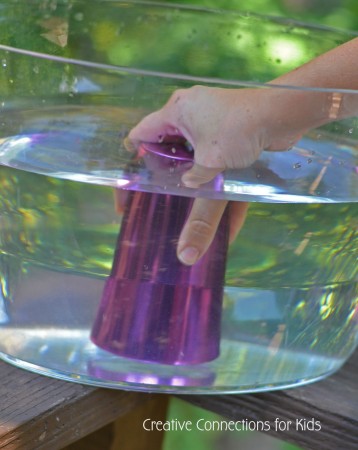 To experiment with the air bubble inside a vertically held glass, we poured food coloring on the inside of the glass, then placed it in the water.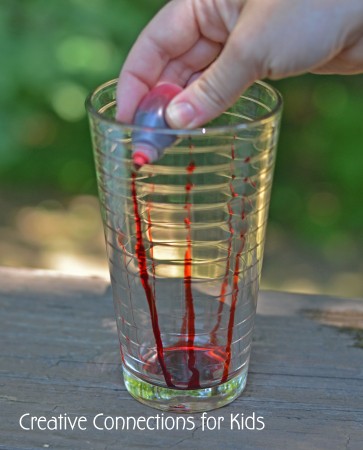 Be sure it is in a straight vertical position.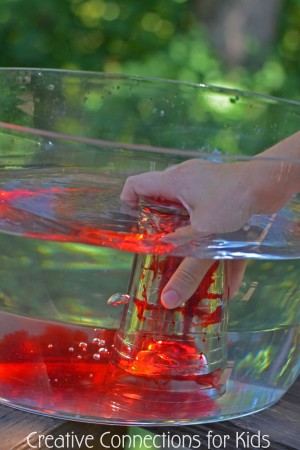 Yes, the red is gory but so much fun! The waterline can be seen inside the glass and where the air is trapped. You can also tuck a paper towel into the bottom of the glass and they can see how it stays dry too.
We used a  clear plastic tub for our experiments, but you can use any plastic container or tub, even a wading pool. Just be sure and supervise as it only takes a small amount of water for a young child to drown.
Have fun experimenting with everyday objects and water!
Connect to CCK on Facebook