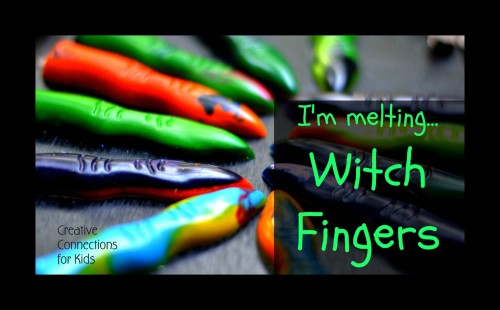 For Halloween two things came together unexpectedly and out of the blue to create our witch finger crayons.
First, this jar of broken crayons that has been sitting in my office all summer…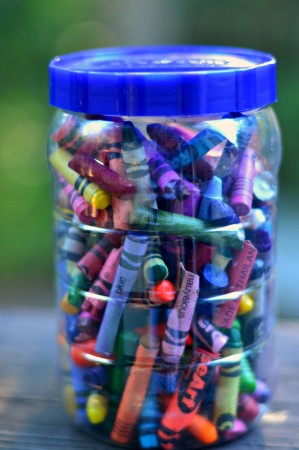 and…
this witch finger cookie mold that I stumbled on at Michaels. Another version of the pan can be found at Walmart too.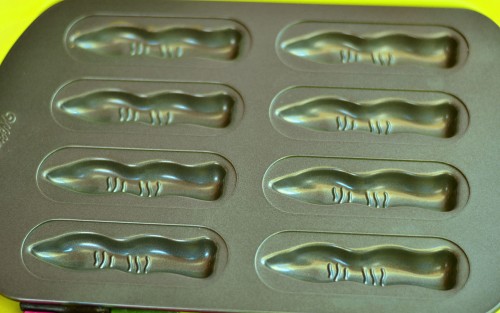 It just clicked to make melted crayon witch fingers for Halloween.
It really is super simple and super FUN too!
Here's how you make Witch Finger Crayons:
First remove the paper from the crayons. To make the process a bit easier, soak the crayons in water a few hours or overnight. It still gives plenty of motor action for little ones but it also speeds the process a bit.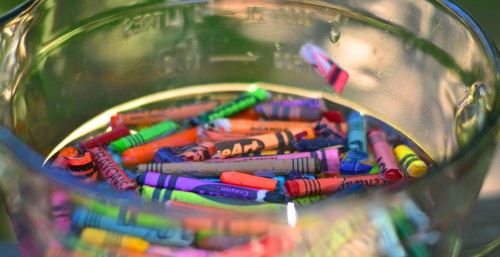 Witch fingers can be any color, but we primarily focused on using Halloween colors: black,  green…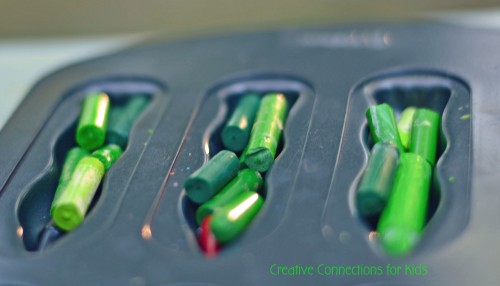 …purple, orange, and yellow. But any color can be used. Place the crayons into the molds without over filling. The fingers will not be as sturdy if they are thin.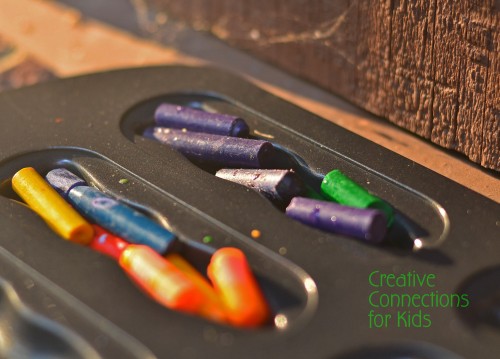 Adults please take over during this melting phase for safety.
Place the mold into an oven at 250 degrees for 3 to 7 minutes. The amount of time will totally depend upon your oven and the brand of crayons. Watch them carefully. They should melt but not bubble.  When they are melted, remove them from the oven very carefully.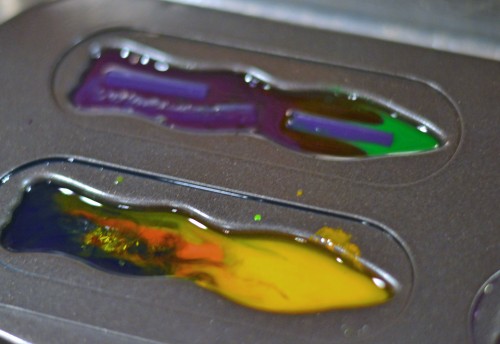 Let them cool and harden. Once they are firm, place them into the freezer for about 10 minutes, then just lift them out of the mold. I had no difficult removing when they were extremely cold.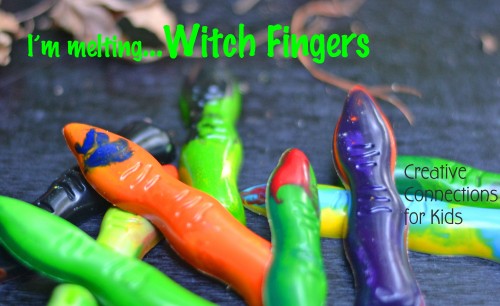 These little witch fingers make a fun party activity or a cute party favor. It IS exciting to see how the colors melt together!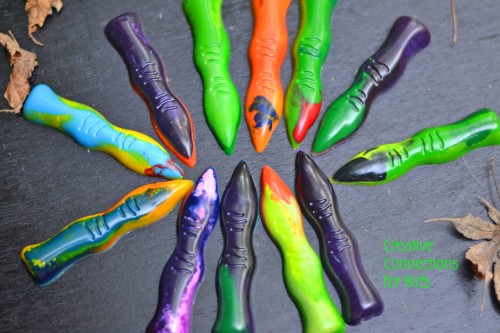 If you want instructions to melt crayons without a Halloween theme check out this post.
Have a fun Halloween spending time together!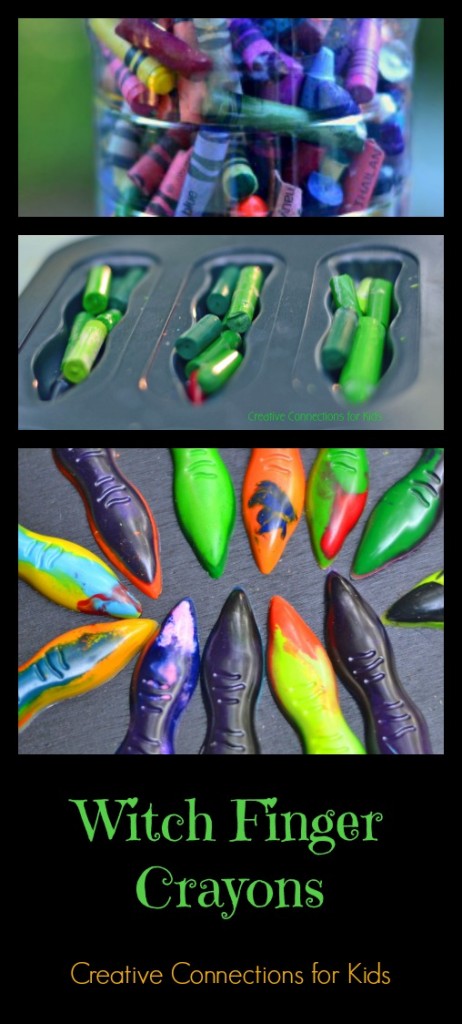 We are pleased to be linked to these fun and creative sites:
Let the Children Play – It's Play Time