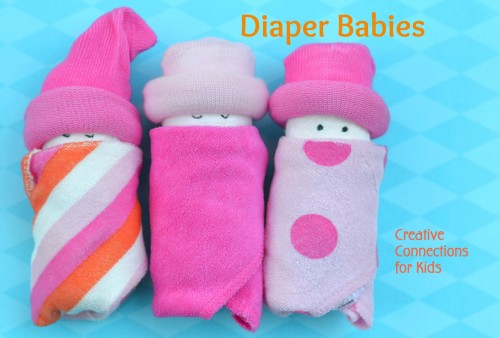 These sweet little diaper babies are adorable gifts and so easy your kids can help make them too. I will be making several to give to new parents in my program along with a bag of diapers. I would love to claim the idea but Pharma blog has a detailed post for creating these little people.
Making Diaper Babies
Your children can help by selecting socks and wash cloths; and they can help make them too. They will learn thoughtfulness, generosity, and can take pride in the gift they have made for a special person in their life.
Supplies needed:
baby washcloths
newborn socks
newborn disposable diapers (pampers were used here)
rubber bands
a fine point marker or Sharpie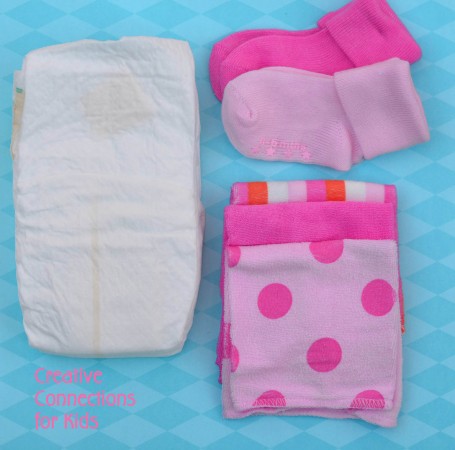 First, roll up a diaper tightly and place a rubber band around the middle.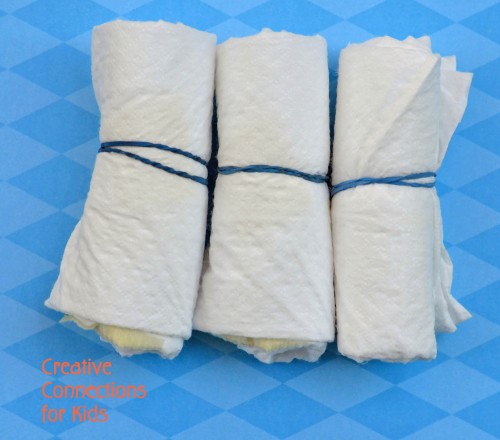 Fold the washcloth into a triangle, pull the tip of the triangle up, and wrap the ends around the baby and tuck them in. Roll up the sock to create the hat: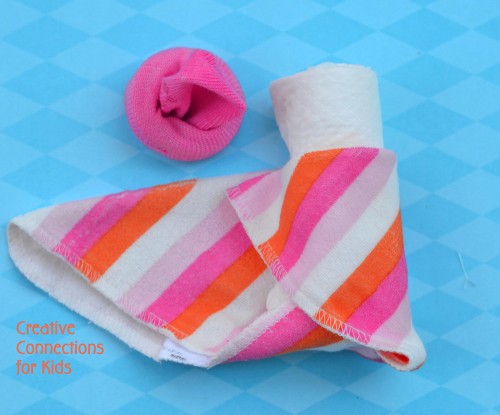 Once the baby is cozy, draw eyes with the marker or pen. You could also glue on little google eyes.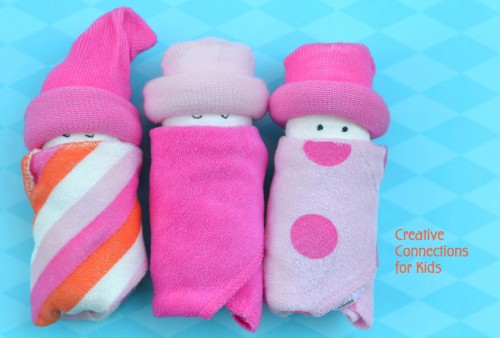 Aren't they adorable and so clever!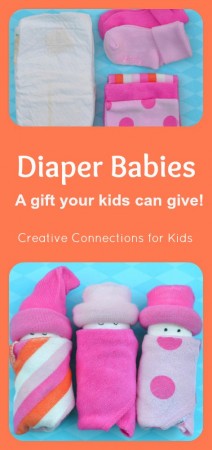 Have fun creating a gift and giving together!
Follow our new Winter is Wonderful pinterest board!
We are pleased to be linked to these clever and creative sites: