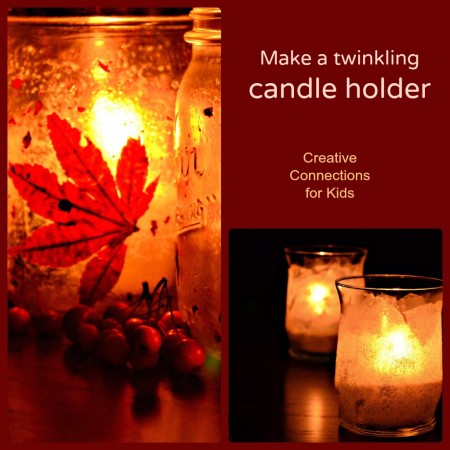 This is a simple and quick gift you and your child can make together. It would make a lovely hostess gift to express gratitude to the person who has invited your family into their home. Knowing that small hands have helped craft it will make it all the more special.
You will need:
a jar or candle holder (the candle holder shown here was purchased at Walmart for $1.67)
modge podge
foam brush
Your choice of decorations. We used torn pieces of white tissue paper, glitter, and leaves.
candle or a battery powered candle
the top of an egg carton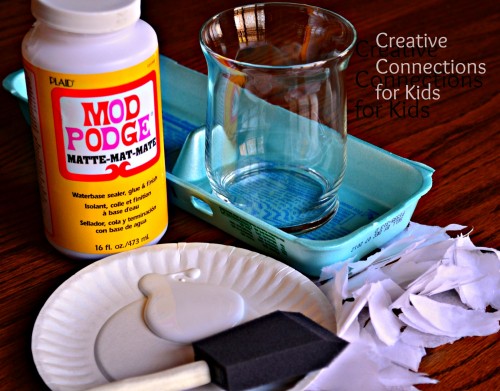 Lay the candle holder in the egg carton to give stability and prevent rolling. Spread on a layer of modge podge, then place the tissue paper on it. Use the brush to tap another layer of modge podge on top of the tissue paper.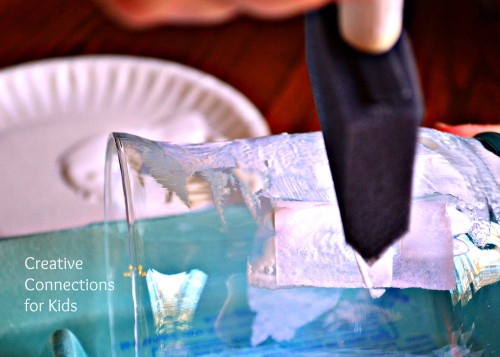 Tapping the modge podge onto the tissue paper rather than painting with strokes worked much better. Painting seemed to ruffle the tissue paper up.  While it is still wet sprinkle on the glitter and let it dry. That's all there is to it!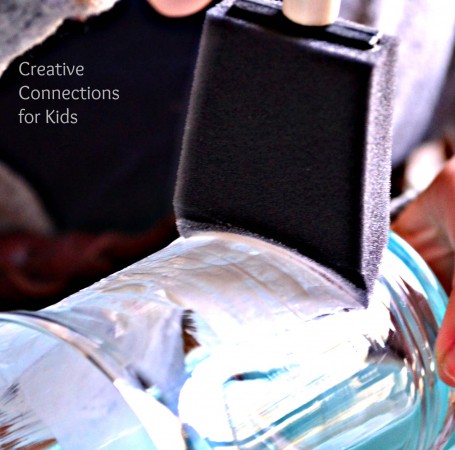 The tissue paper and silver glitter made a very pretty winter style candle.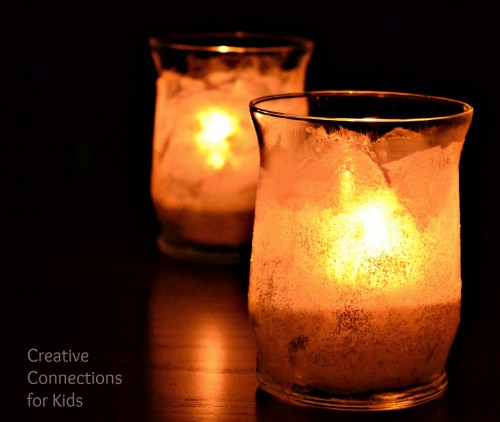 Using leaves and crushed leaves with an old canning jar, we made a rustic, autumn candle holder perfect for Thanksgiving.  The steps are the same: a layer of modge podge, place the leaf on the modge podge. Coat it with more modge podge. It may need more then one coat if the leaf is thick or has a bumpy texture. Let it dry, add the candle, and light it.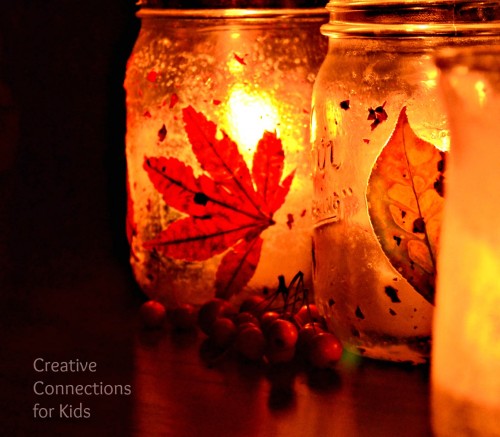 Have fun creating and giving gifts together!
Connect with us on Facebook and Pinterest.
We are tickled to be linked to these great sites!