"I Love You When", written by Annie Baker and illustrated by Barroux, is a love story that is perfect for older two year olds and up. It is the sharing of love between an adult and child. They happen to be bunnies which makes this book very fitting for Easter.
The illustrations are delightful and full of color without being too busy. The story uses descriptive vocabulary but is not wordy, and easily maintains the attention of young children.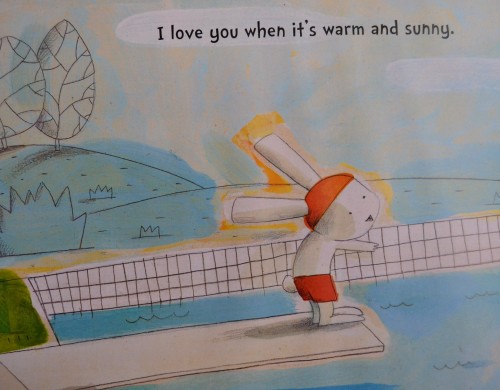 The story contains lovely lines such as: "I love you when you're being funny. I love you when it's wet outside. I love you when you want to hide."
The relationship between the bunnies is not specified. That means this book is perfect for a parent, grandparent, aunt, uncle, step-parent, or friend. I love this flexibility.
At the bottom of this post is a free, downloadable printable so that your child can create piece of art or writing. They can make a literacy connection and a 8×10 keepsake too.
You need:
Paper – it can be scrapbooking, cardstock, or construction paper
Ruler and scissors or a paper cutter
glue stick
8×10 inch frame
downloaded image from below
How to:
Download and print the printable.  Use the edges of the text boxes (at the top and the sides) and the line at the bottom as a guide for cutting the edges. Cutting the edges of the printable creates a margin for the matte (paper).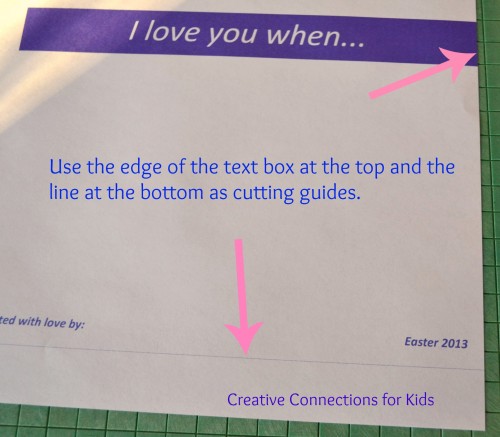 Cut the edges. I used a paper cutter: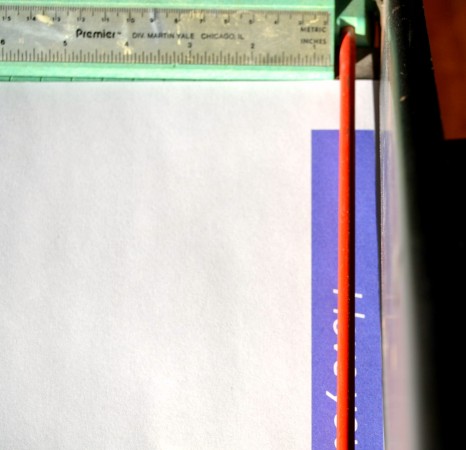 Read the book. 🙂 Discuss it and talk about "I love you when…"
Have your child write or draw a picture on the printable that completes the statement.
It can be a picture
It can be a picture with a caption
The child can dictate the words to you and you can write the words for him
You can complete the project too. What a fun time to bond!
Pick a piece of paper for the matte. It can be construction paper, cardstock, or scrapbooking paper…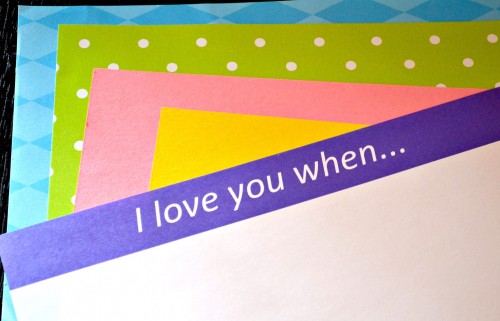 Cut this paper (that will be the matte) to an 8″ by 10″ size. Glue the artwork to the matte paper so that the margins are even. Place it in an 8×10 inch frame: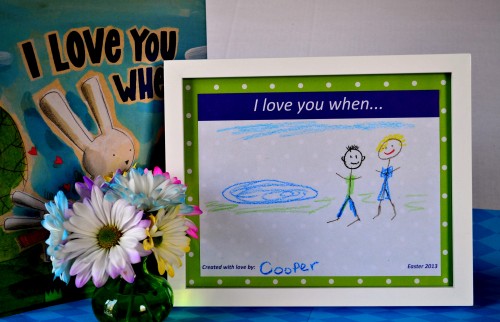 This makes a lovely Easter gift or a keepsake.
What has been learned?
A love for literature and early literacy skills throughout the entire activity
Attention to task as the story is read
Comprehension as the book is discussed
Bonding and appreciation for loved ones, as memories and relationships are discussed
Writing and fine motor skills as artwork is created and messages are written
The book on Amazon:
We are happy to be linked to these great sites. Go check them out!