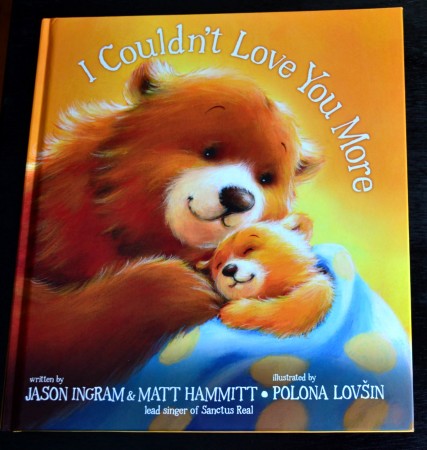 "I Couldn't Love You More" is a gorgeous children's book that teaches children about the love of Jesus. It is written by Jason Ingram and Matt Hammit, lead singer of the musical group Sanctus Real.
It was written during the time that Matt and his wife Sarah learned that their unborn baby boy was going to be born with hypoplastic left heart syndrome and his chances of survival where slim. Thanks to prayer and the blessing of a genius medical team, little Bowen survived and is thriving. He is now two years old. This book is perfect for Easter because it reinforces the love that parents have for their children, and also explains that Jesus loves them even more.
When I purchased this book, I had no idea there was a story behind the story. I was just drawn in by the absolutely amazing illustrations.They are beautiful.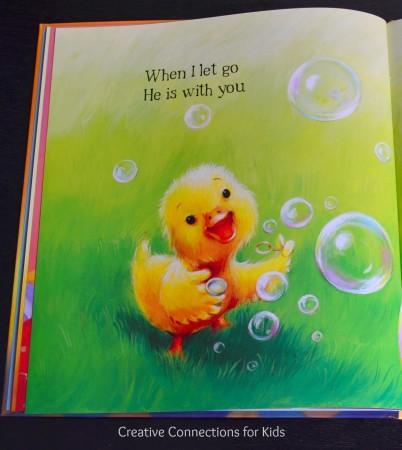 They are cheerful spring scenes that exude joy, fun, and happiness without being overly busy.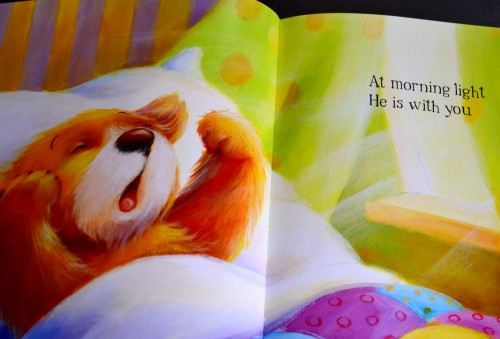 They are perfect for toddlers and young preschoolers. I just cannot say enough about them. They are among my favorites. Thank you, Polona Lov'sin for your fantastic work.
The text is comprised of the song lyrics "I Couldn't Love You More".  It teaches that grown-ups love their children, but Jesus loves them more. It is a simple and beautiful story that is perfect for all ages. It is not long or wordy; and toddlers will love the colorful illustrations and story too.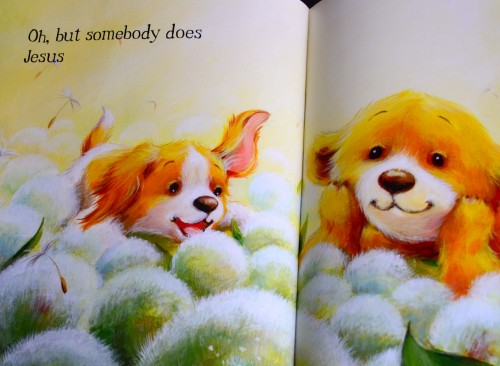 Why is it perfect for the Easter season? The story teaches the love of Jesus. It can be read, then the parent can teach their child about Jesus death, burial and resurrection at the level they feel is appropriate. The illustrations are full of traditional Spring scenes and animals too.
Aren't they beautiful?
Matt describes their story and the book: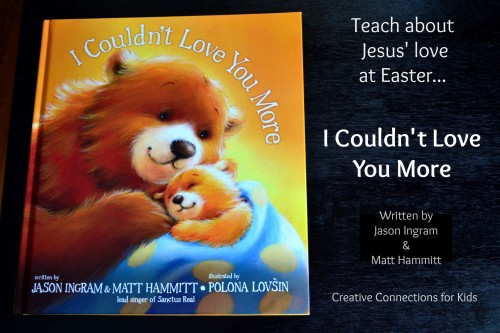 "I Couldn't Love You More" on Amazon:
We are pleased to be linked to these lovely sites:
Read Explore Learn