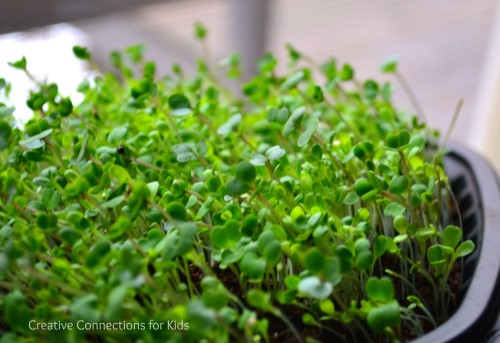 We are ready to celebrate a hint of Spring by planting lettuce. Planting seeds is a perfect way to teach science, language, literacy, and it incorporates other skills as well. I like planting lettuce because the kids can eat the sprouts and mature plants.
Planting Lettuce
For a container, a plastic rotisserie chicken container (from Walmart) works, other containers around the house can be upcycled and used as well. The seeds shown here are a mixture of several varieties of lettuce like a spring mix. We gathered:
Potting soil

plastic container (A rotisserie chicken container is used here.)

lettuce seeds and water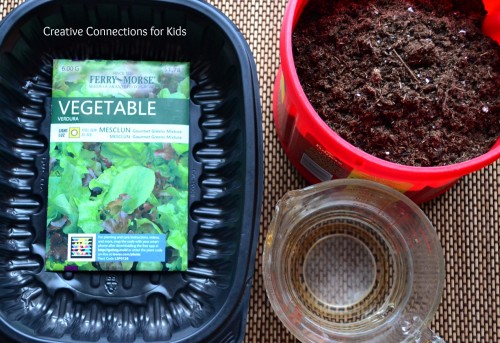 Pour in the dirt and sprinkle on the seeds. My kiddos love scooping and pouring dirt. And as we sprinkle the seeds we say "sprinkle, sprinkle, sprinkle". We talk about how the dirt feels and we look carefully at the seeds. Planting is perfect for fine motor, vocabulary, science. It is so sensory too! Smell and feel the dirt, seeds, and water. We talk about what seeds need to grow: dirt, water, and sunshine: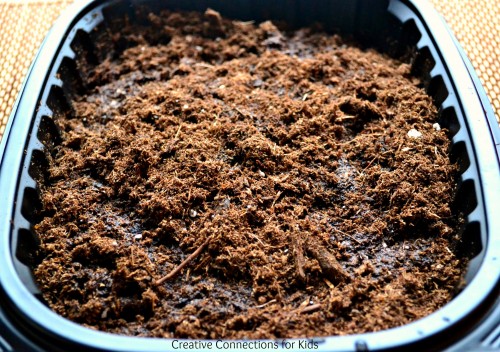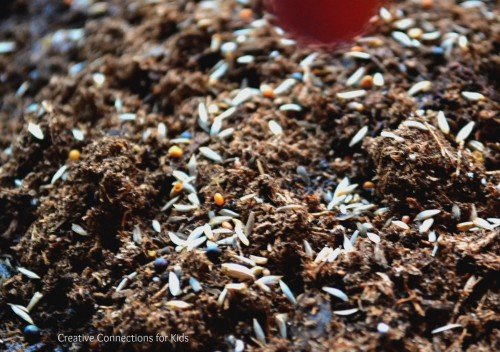 Once the seeds are down, sprinkle a shallow layer of dirt onto to the top of them. Have the kids water them regularly. Using a spray bottle strengthens little hands.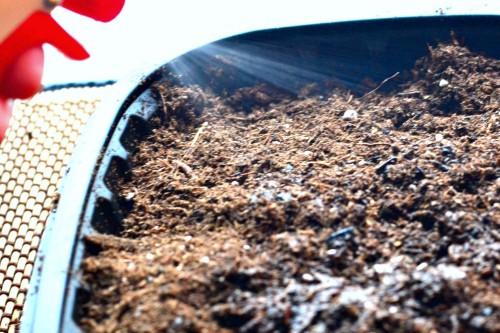 Then watch for the sprouts to pop up! It took about 4 days for the seedlings to appear: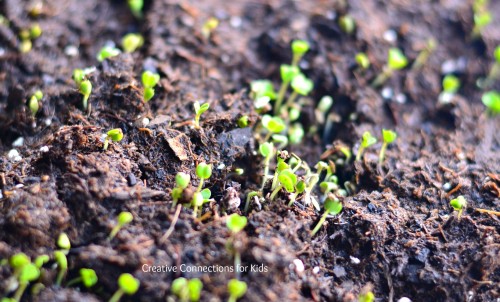 As they grow, observations can be made about how the sun effects the plants. The lettuce will show how important it is because it will bend and reach for the light. Children can keep  a journal or draw pictures of their crop to record their observations.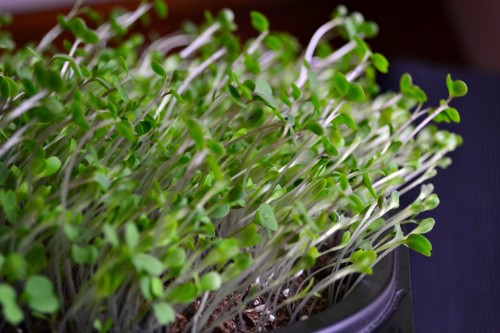 Once the seeds have been sprouted it is fun to cut and rinse them to use for sprouts on salads or sandwiches. They can also be transplanted to a larger container or garden so that they can reach full maturity.
Have a tasty time planting lettuce together!
For more learning fun connect to CCK on Pinterest, Facebook and Google+
We are super pleased to be linked to these fun sites: