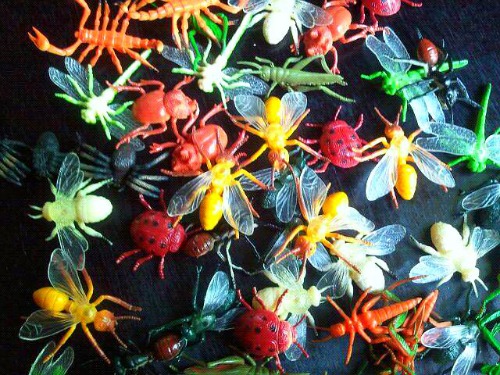 Bugs!  It's that time of year the bugs are out and (most) kids love to play with them. We found a large bag of plastic bugs and there are  many ways to play and learn.
They can be sorted and identified. Follow the child's lead and interest if they want to learn more about a certain kind of bug: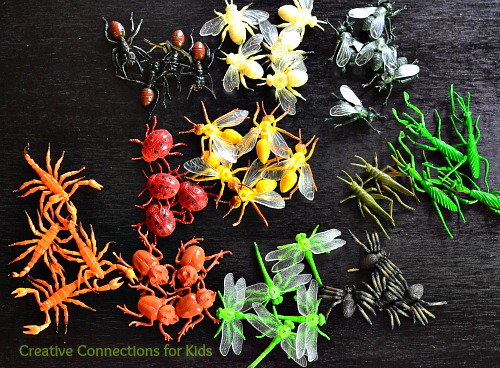 Count and make a graph with them. Compare and discuss which group has more or less.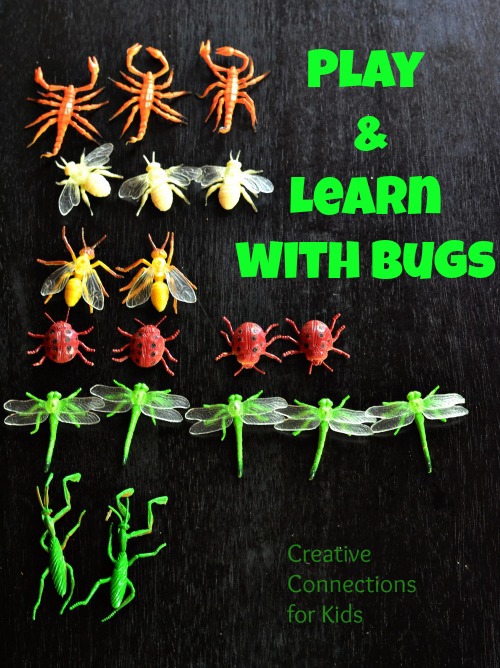 Throw them in the dirt. Pour dirt on them, dig them out for fine motor and sensory play. Please let your kids play in dirt. Even if you live in an apartment in a city, do find a tube of dirt let them play, get dirty, and make mud pies.  Sensory play is important. Place a vinyl table cloth under it and let them go for it!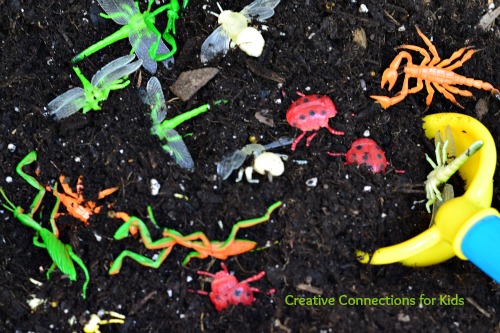 Make a bug ring using a pipe cleaner.  Run a short piece of pipe cleaner under the wings. Flip the bug over and twist it at the belly, then wrap the ends around each other to create a circle. Carefully smooth the ends down, because the ends of a pipe cleaner can be pointed. A dot of hot glue will secure it.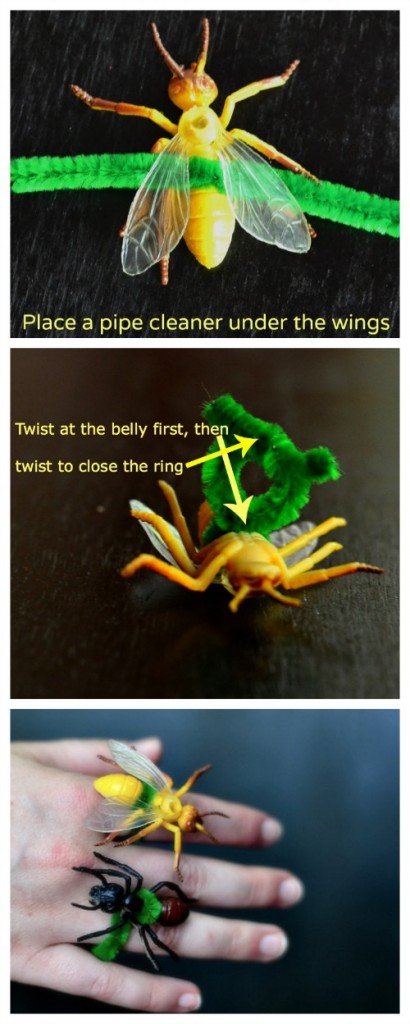 Through open ended play with bugs children can learn about math, science and improve fine motor skills.
A favorite book is "Bugs, Bugs, Bugs" by  Bob Barner. You can see photos and a description at this post. I found these bugs at Walmart in the party favor aisle and was tickled to find them. There were 4 dozen in the bag, but you can find them on Amazon too.
Click the image:

Have a great time exploring bugs together!
If you would like to receive more fun activities connect to CCK on Facebook, Pinterest (my favorite), and Google+
We are pleased to be linked to these fun sites: