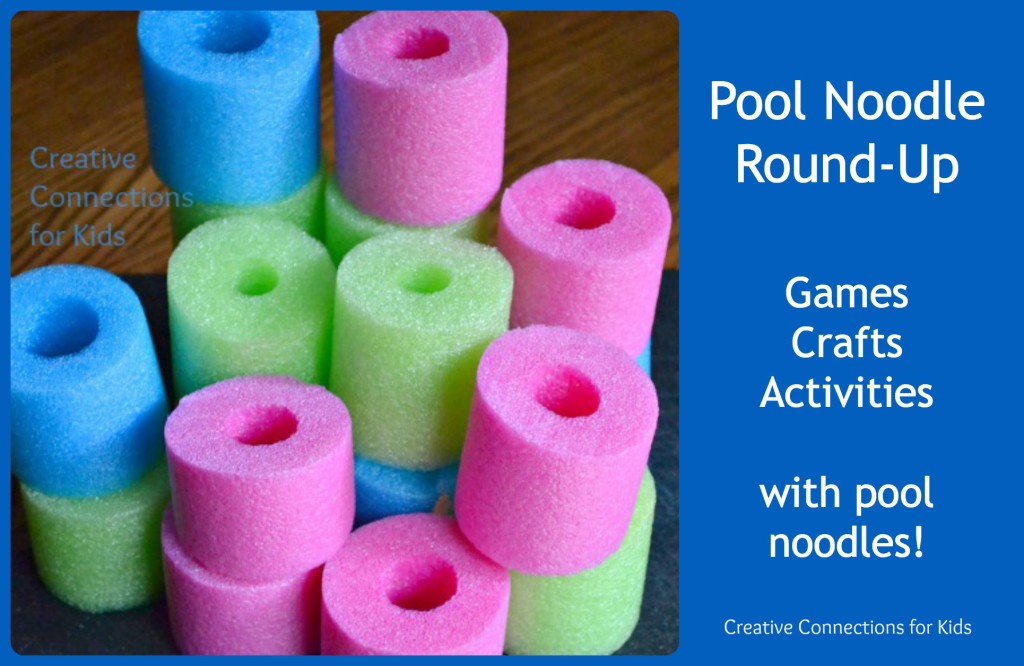 Pool Noodles provide summer time entertainment in the pool, but they can be used for year round learning and fun. This post shares a variety of pool noodle activities that promote learning, motor skills, and social skills. Plus they are just plain fun. So stock up on pool noodles at the end of summer sales and be ready for pool noodle fun all year long.
I decided we needed pool noodle blocks after seeing this post from I Can Teach My Child. I love them because they are inexpensive to make and the materials (pool noodles) are easy to find.
You need:
pool noodles, a good sharp knife (a cerated  knife works great), a safe cutting surface, and a ruler (if you want the size of the blocks to be exactly the same)
How to make them:
Measure the length to make a consistent size. I started with a ruler then switched to making them three fingers wide. Cut straight down and let the knife do the work. Some of my noodle blocks are not as even as I would like them to be.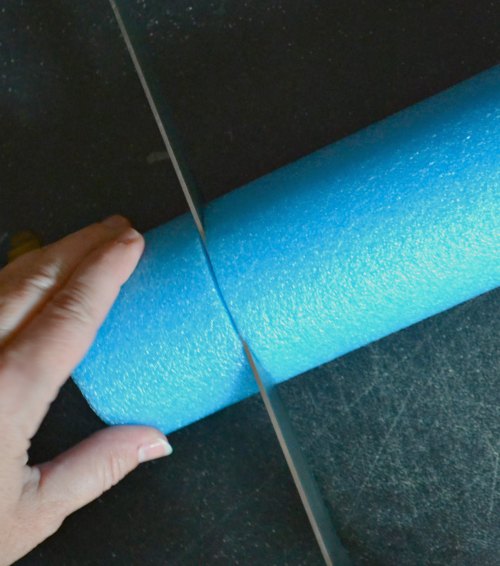 I learned to line up the edge of the noodle with the cutting board and cut it as perpendicular as possible; and it helped keep the cut straight.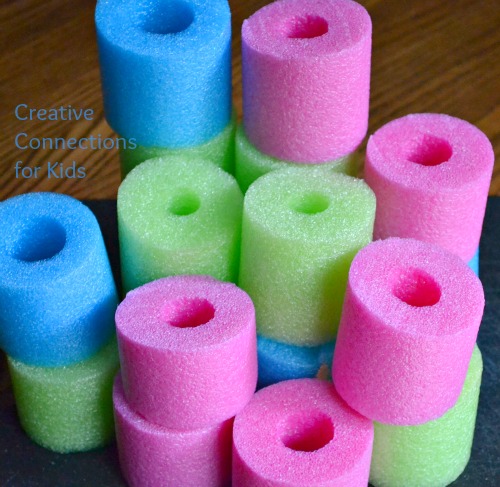 That's it. We are ready to play!
Pool Noodle Round Up
My fellow blogging friends have created some amazing pool noodle activities. I am pleased to share them with you!
Pool Noodle Sculpture from the Chocolate Muffin Tree: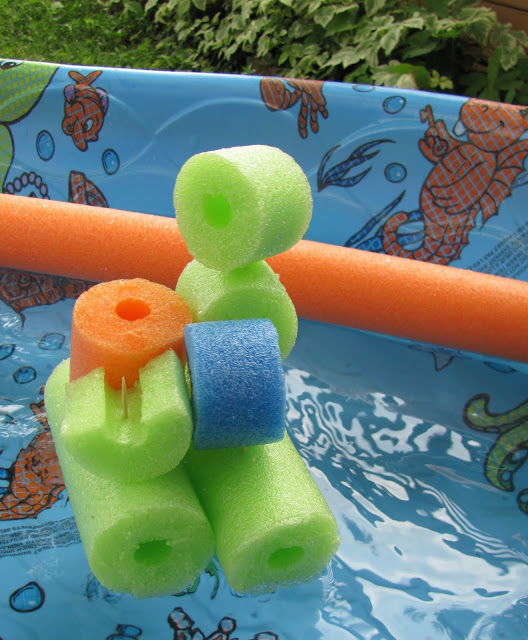 Pool Noodle Train Tracks from Play Trains uses pool noodles to create train tracks in the yard.
Pool Noodle Water Bin from Frogs & Snails & Puppy Dog Tails: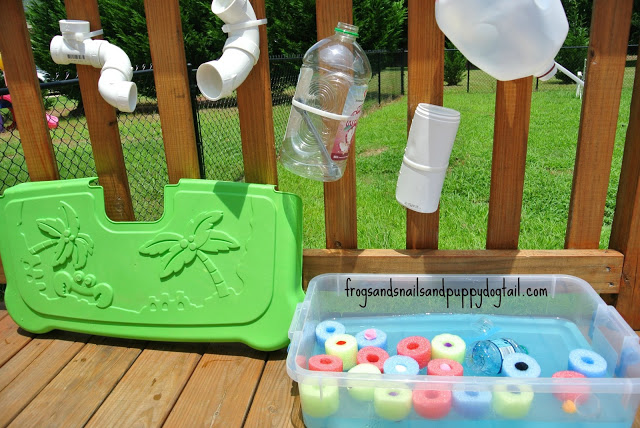 DIY Water Wall from Toddler Approved: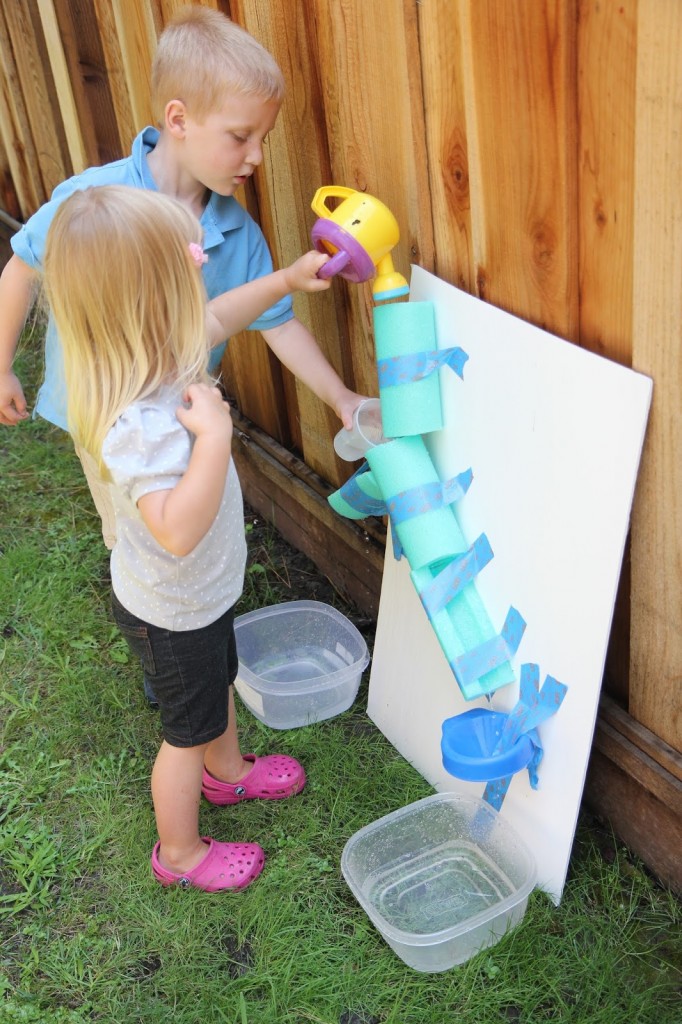 Disappearing Number Game from Toddler Approved: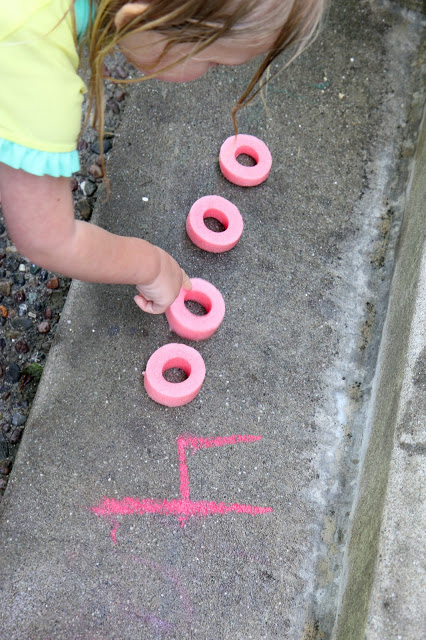 Alphabet Game: ABC Slam from Toddler Approved: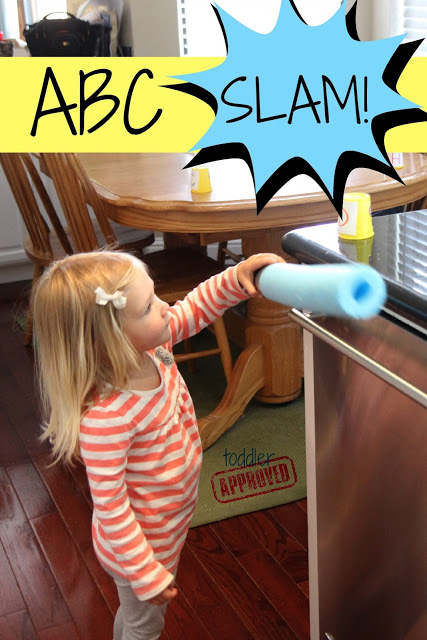 Pool Noodle Crafts from Fun a Day: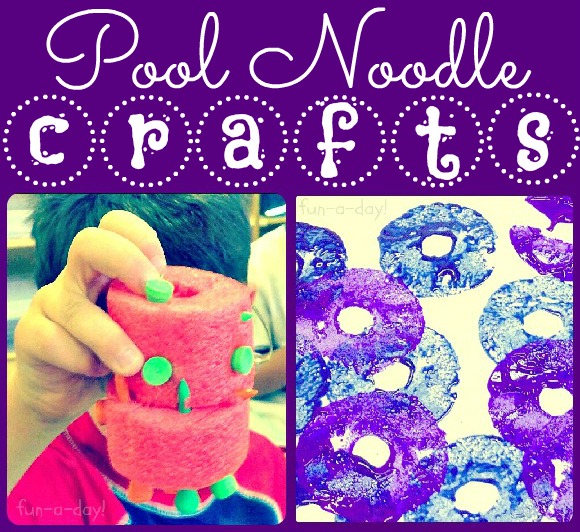 Pool Noodle Math Games from Toddler Approved: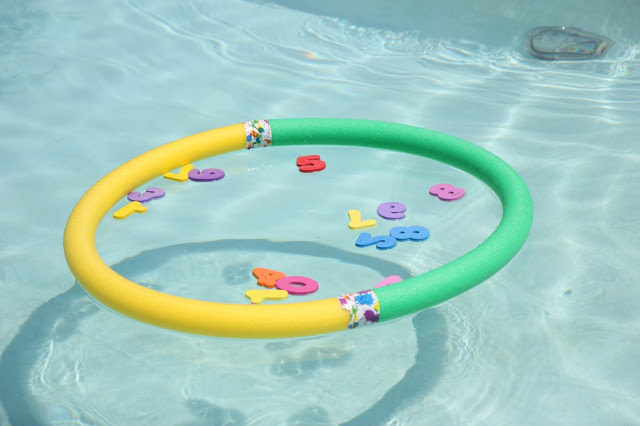 Pool Noodle Light Sabers from East Coast Mommy:
Obstacle Course and Play Dates with Pool Noodles from Learn Play Imagine: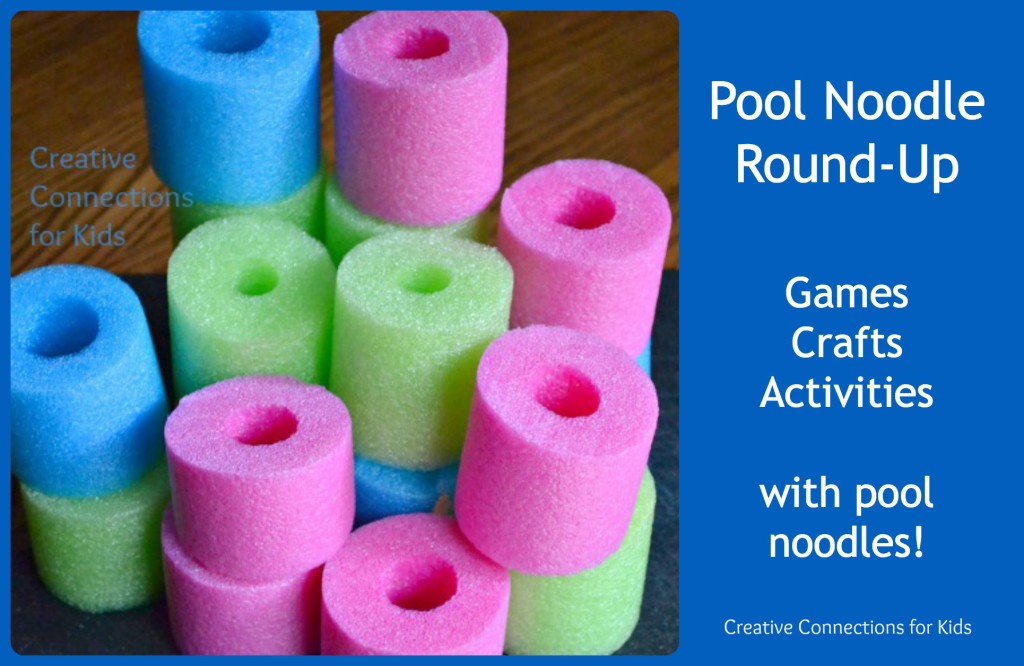 I hope you enjoy their ideas as much as I did!
Follow Creative Connections for Kids on:
This post is linked to these cool sites: