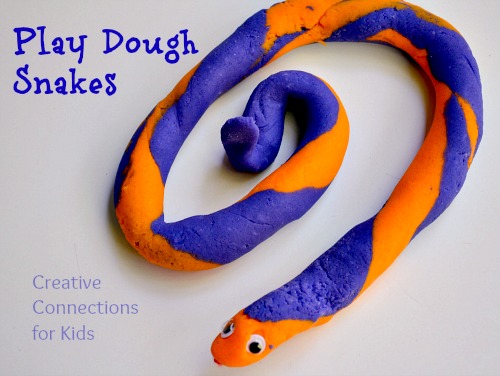 We made adorable play dough snakes!  They are full of  creativity, color theory, fine motor skills, and fun.
You need:
First we made two colors of play dough. But don't feel limited by two, more can be used!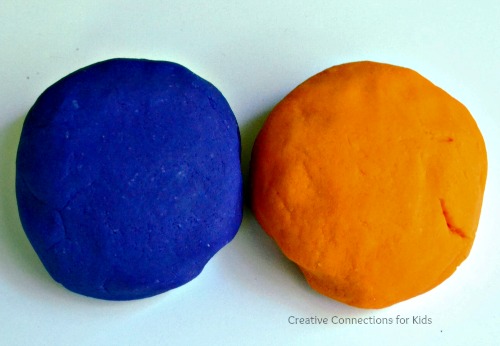 Then make play dough 'ropes'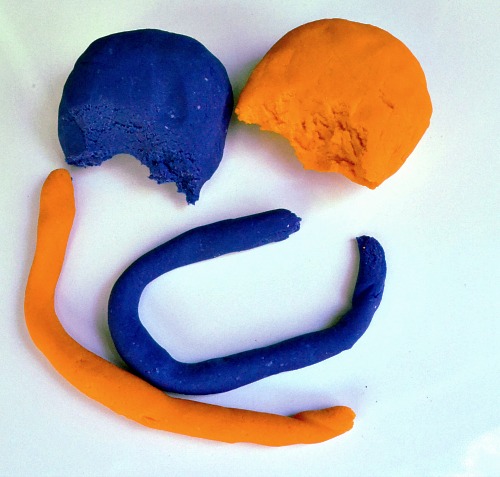 Twist them together and roll them in the palms of your hands to smooth the edges. This is just the start…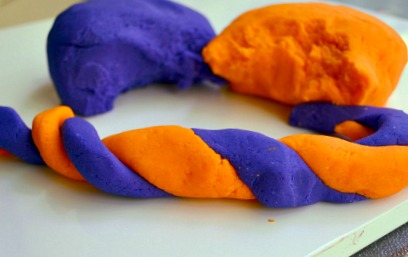 Roll and roll, and roll.   Fold it over and roll it some more.
The changes are interesting and kids love seeing the transformation. Add wiggle eyes and short piece of red pipe cleaner to make a tongue: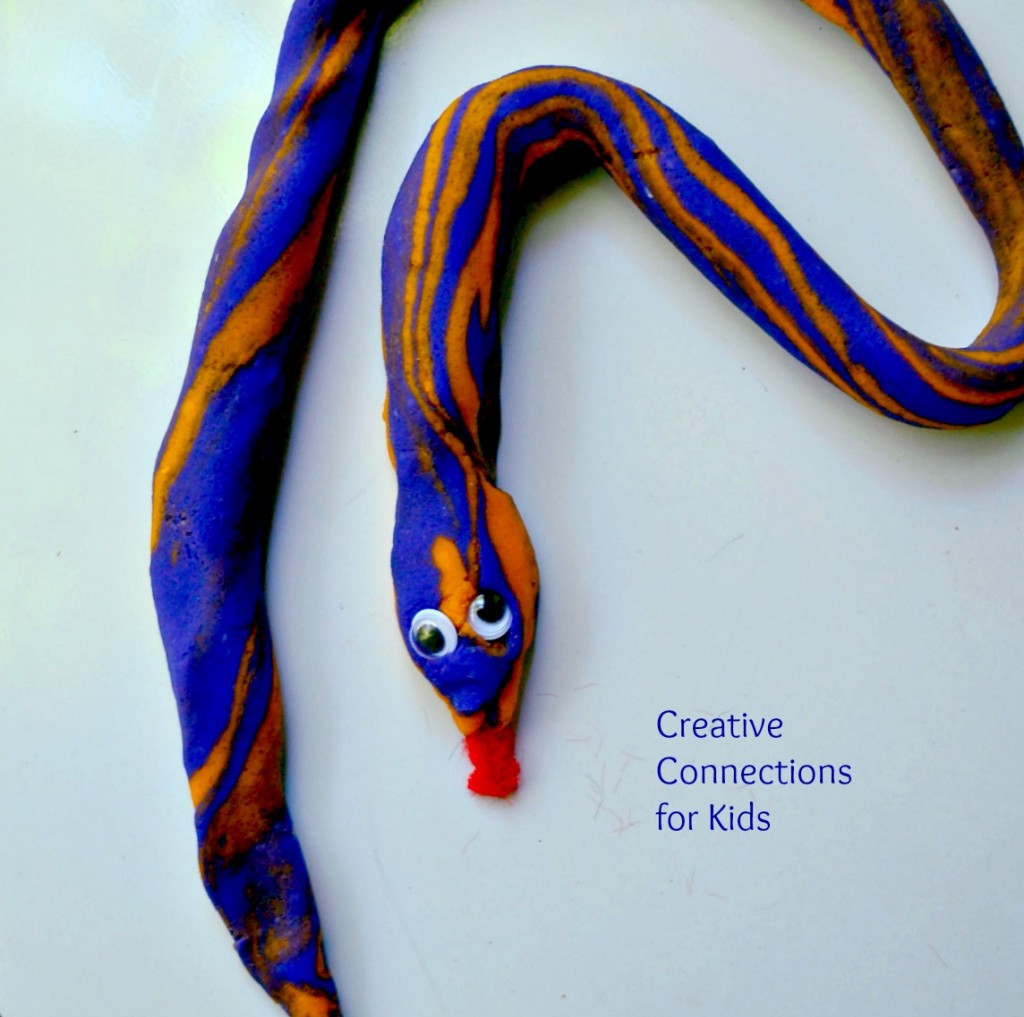 There are so many ways to make these cute little snakes. Clump the colors together then roll in the palms of your hands to make…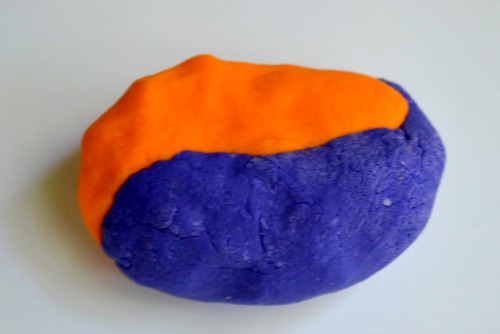 …this little guy: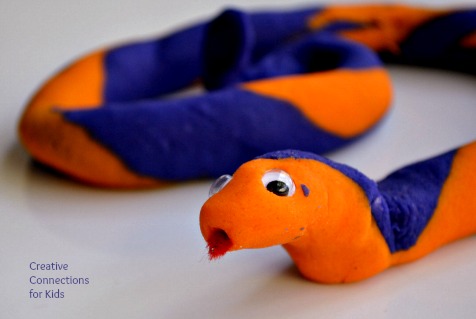 The options are endless. This activity works well for a party, a unit on snakes, practicing making the /s/ sound, Halloween…it is only limited by ones imagination!
Follow Creative Connections for Kids on: