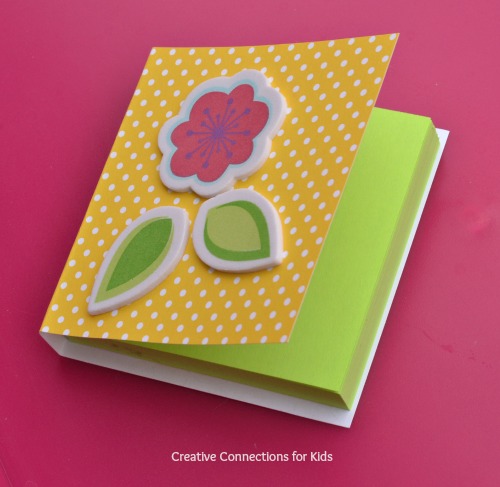 A fellow parent educator gave our group these adorable little post-it note books. She simply made a cute cover for a post-it pad. I thought they would make fun books for our kids to make that would encourage them to write. However, they could also be used as a little Mother's Day gift or a teacher's gift too.
Supplies for a Post-it Note Book:
3 inch by 3 inch post it note pad
stickers or foam shapes.  Shown are foam stickers with a peel and stick back from Michaels.
cardstock
pencil
ruler
glue
scissors or a paper cutter

Putting it together:
Cut the cardstock into pieces that are 6 3/4 inches by 3 1/4 inches. I used a paper cutter.
Then fold it in according to the dimensions shown below: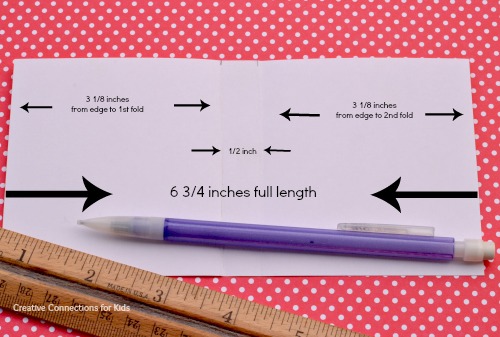 For older, upper elementary kids, measuring, cutting, and folding the paper is a great math lesson. If you give them permission to use a paper cutter going over safety precaustions is a must!
Glue the post-it pad on to the right side of the paper: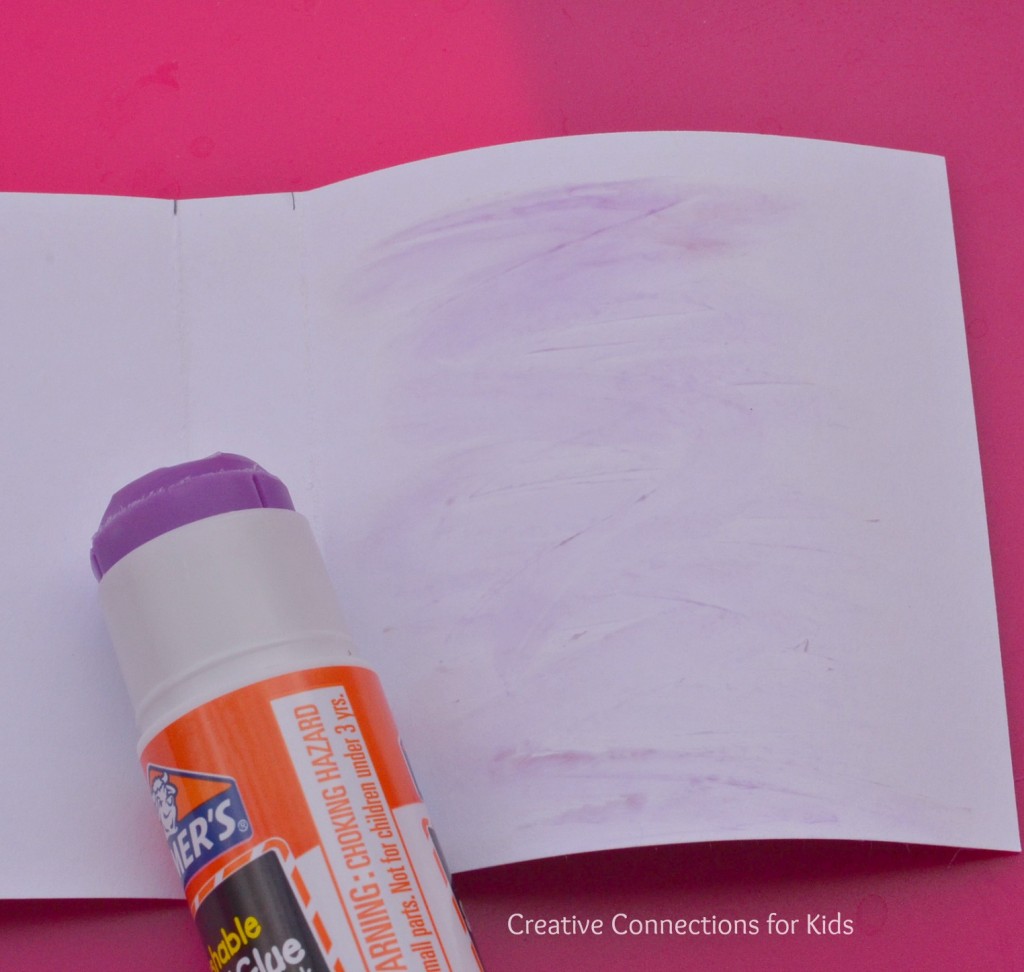 Place the post pad on the glue.
Add stickers to the cover and you have a lovely little book: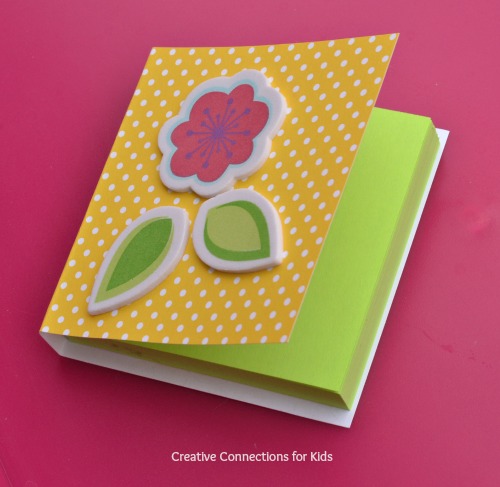 The kids  can be their own designer and author. These little books can easily be mass produced so that a classroom can make a gift for their parents for Mother's Day or other events.  We cut and folded about 25 covers in 35 minutes. Our preschoolers will love gluing in the post it pad and decorating the cover!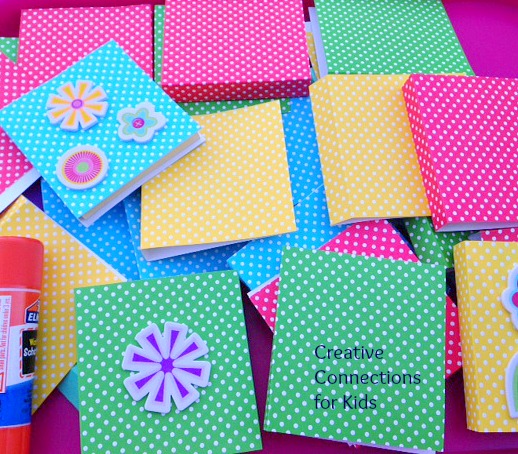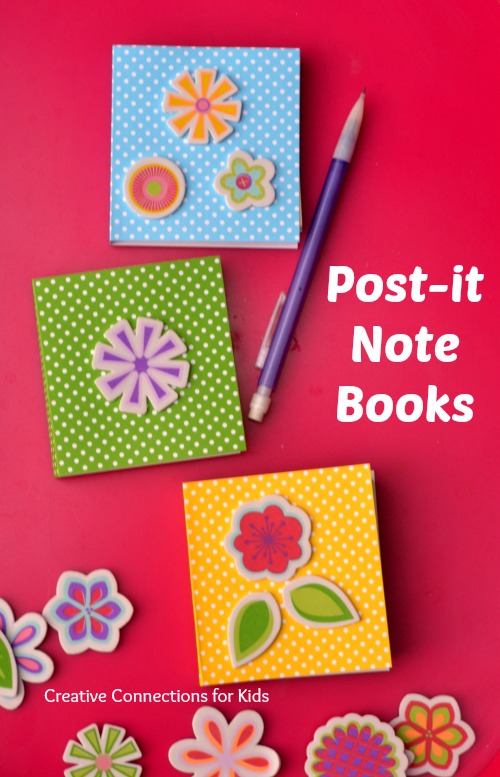 If you need another easy DIY gift idea, be sure and check-out or Pinterest board Gifts Ideas.
And for more language and literacy activities here's the board Language and Literacy.
Thanks for reading. 🙂
Follow CCK on…



We are pleased to be linked to these great sites!
After School Linkk-up at This Reading Mama and friends