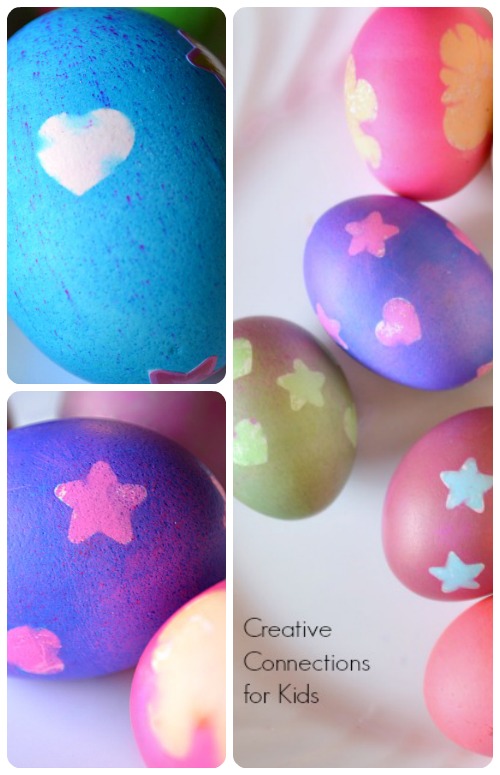 We decorated Easter eggs using dye and stickers, then we peeled off the stickers for a resist dye effect. A couple of years ago we decorated eggs using a similar technique with hot glue. This is a bit more kid friendly and very simple to do.
Supplies for Egg Decorating:
boiled eggs
stickers
Easter egg dye of your choice (This is Paas dye from Walmart.)
Start with boiled, dry eggs: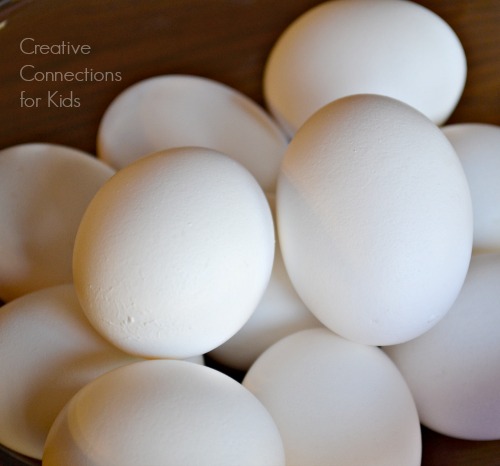 Place stickers of your choice on the eggs and really press them on so that there aren't any gaps. We found that smaller stickers worked better on the curvy surface.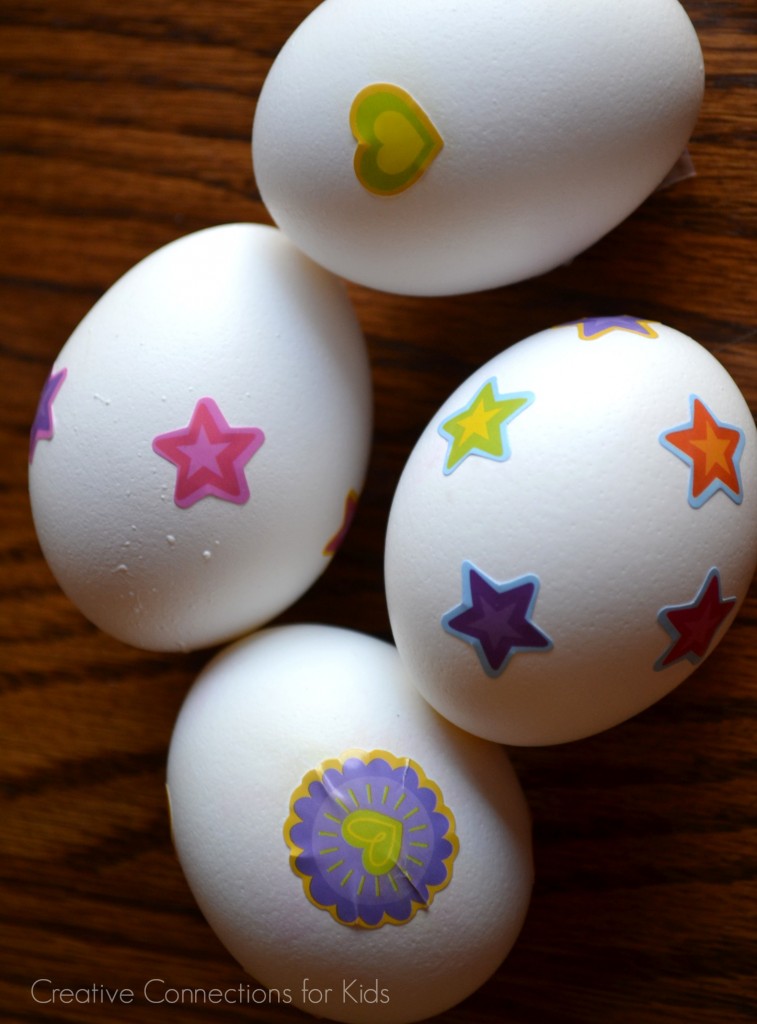 Then drop them into the dye!
The colors were so vivid! We let them sit in the dye for at least ten minutes because we wanted the colors to be dark.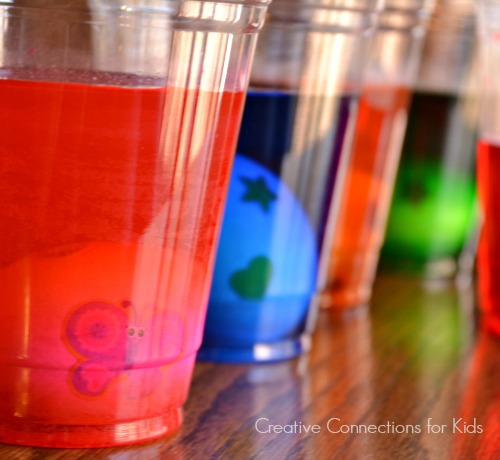 They looked great. We weren't sure if the stickers would stick, but they did!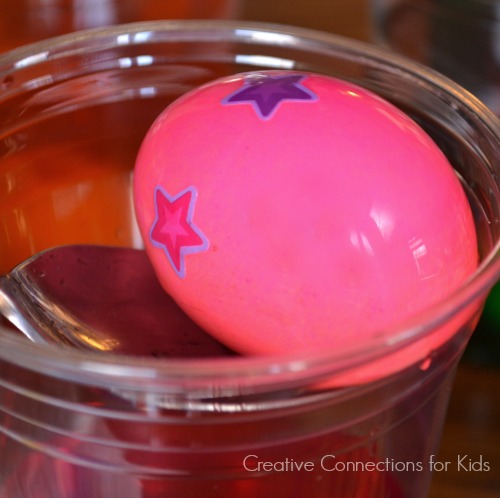 I have no idea why this one had a spattered look, but we liked it…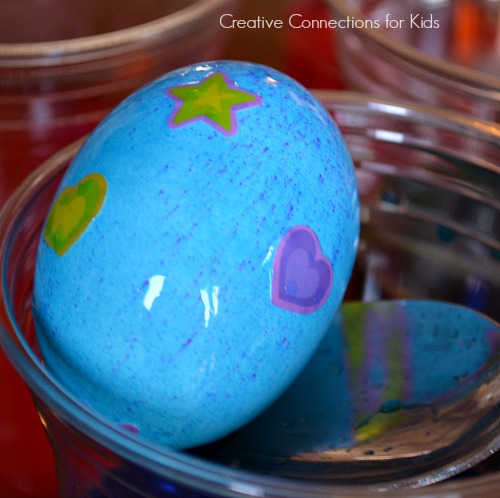 Let the eggs dry thoroughly, but don't let the stickers dry completly. We found that they came off much easier if they were still a bit wet.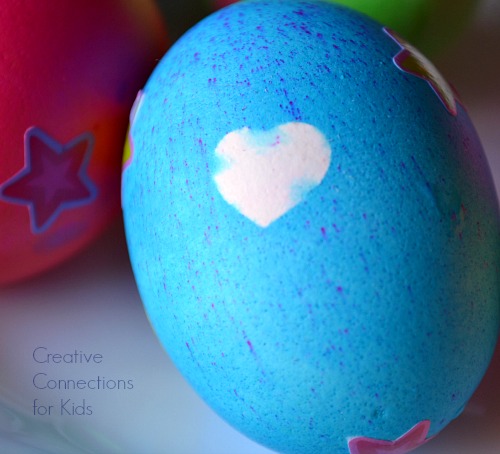 Then we dropped them into another dye so that the white part of the shell was colored a different color; plus it changed the first color a bit too.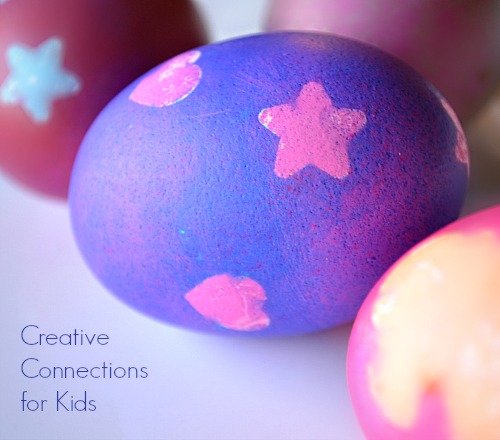 The outcome was a bit rustic and unexpected, but we liked them!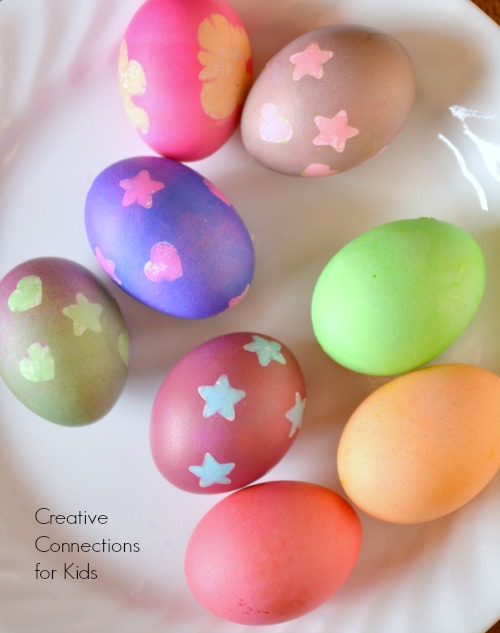 The combinations are limitless. It is a wonderful opportunity to experiment with color theory and creativity.
Have fun decorating Easter eggs together!
If you liked this post you may like these egg decorating ideas too: