These crafty little Easter bunnies are adorable and a fun project for older kids.  First, this is not the typical project I  usually like to share since it is not open-ended. But it is so high on the cute factor, that we're going to do it!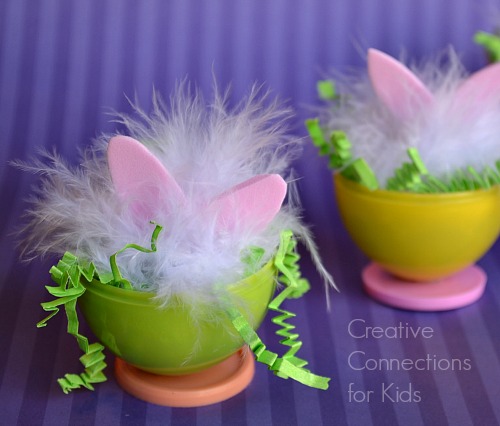 Supplies needed for the Easter bunnies:
1/2 inch glue dots or liquid glue. I found that the glue dots work best.
large plastic eggs
large buttons – These were purchased at Walmart in the craft section
a feather boa – or some other fuzzy material
craft foam sheets or cardstock – for the ears
Easter grass – I used  green paper gift sack filler that I had on hand.
Make the Bunny
First, take one plastic egg half and add a large button to the bottom using a glue dot so it will stand.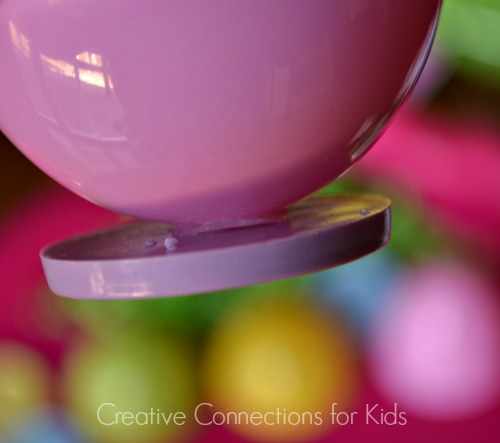 Then either drizzle white elmers glue in the egg or line the edge at the top with glue dots.
White glue in an egg…
This one shows the glue dots on upper edge. I love glue dots and they are fast becoming a "go to" glue option. I like them because they are really sticky, they don't burn, and they don't have to dry…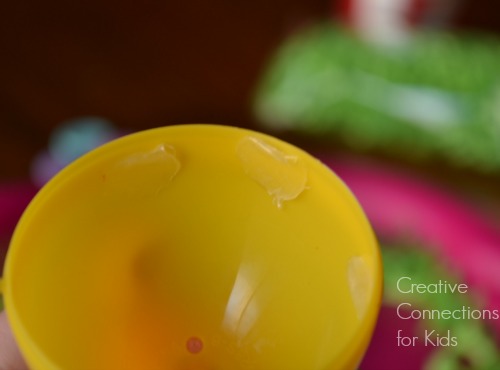 Add the grass and press into the glue dots. It is a bit more tricky if you've used white glue, because it will need some drying time.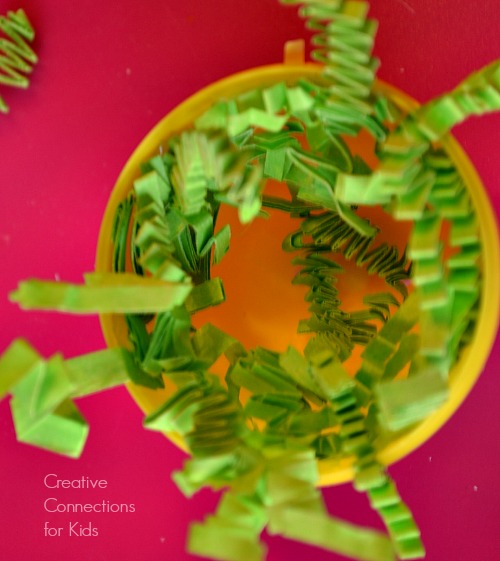 Cut a piece off of the feather boa about 4 inches long. Wrap it around your fingers, put it into the center of the grass and fluff it a bit. Press just a bit of the boa in the glue. It is important to have a little circle in the middle so that there will be a place for the ears.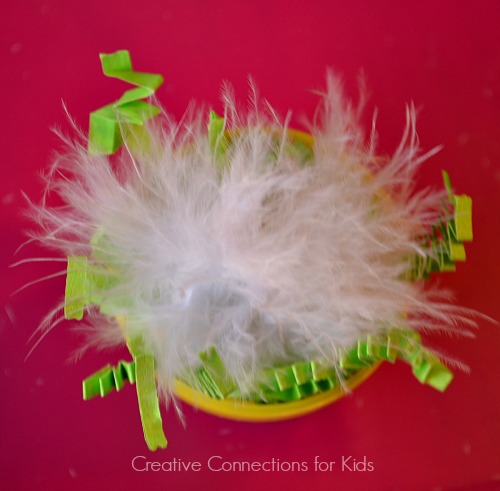 I cut bunny ears from craft foam, there isn't a pattern. Just wing it! It will be okay!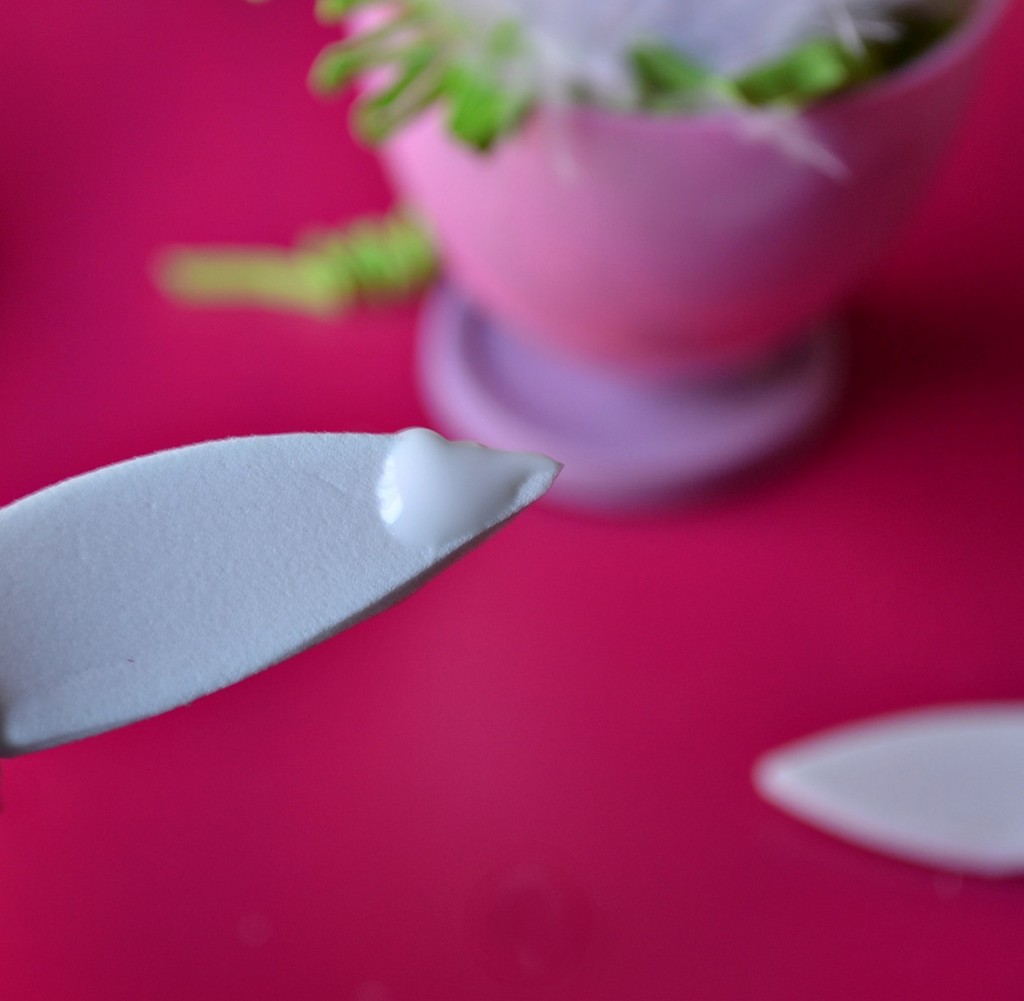 Once you get them cut, add a drop of glue or a glue dot and stick them into the boa. Press a bit of the boa into the glue on the ears for stability.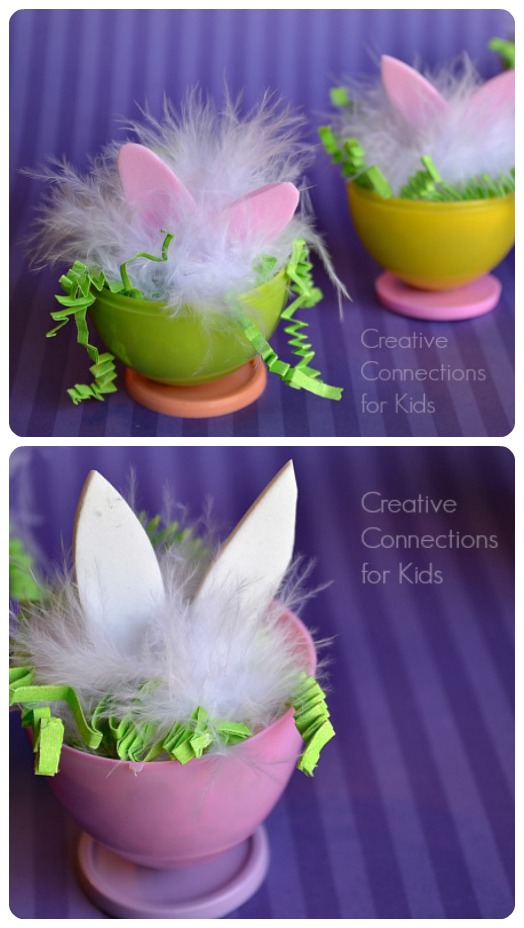 Have fun making Easter Egg Bunnies together! It can definitely be a team project. 🙂
Follow CCK on…



We are pleased to be linked to this fun sites: