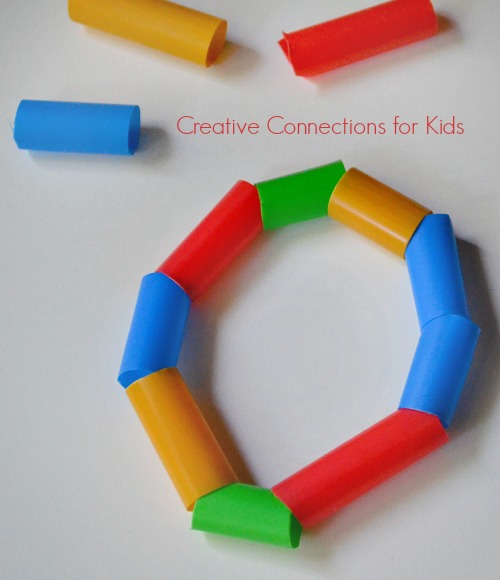 This DIY drinking straw bracelet is an easy and inexpensive craft that would work well for a crowd, such as a classroom or community event.  These could also be used as gifts that kids can make for others. They can be made by preschoolers to elementary school age kids and up. They can be simple or the kids can create a pattern using different colors and sizes of straws.
 Supplies needed for a drinking straw bracelet:
Jumbo, plastic drinking straws – I found these at Walmart.
S'peggti  Strings (or yarn) -S'peggti string is a plastic lacing string that I found at Hobby Lobby. I like it because it ties into a tight knot that will hold the bracelet together, but it has a bit of a give so that the bracelet will stretch over someone's hand. Plus, it is super cheap and was two bucks for 50 yards.
Pipe Cleaner  – Create a pipe cleaner needle if needed. The s'peggti string has a lot of body to it, but if your child is younger or they need something a little bit firmer to hold on to, create a 'needle' by twising a loop into a 4 inch length of pipe cleaner…also known as  a chenille stem.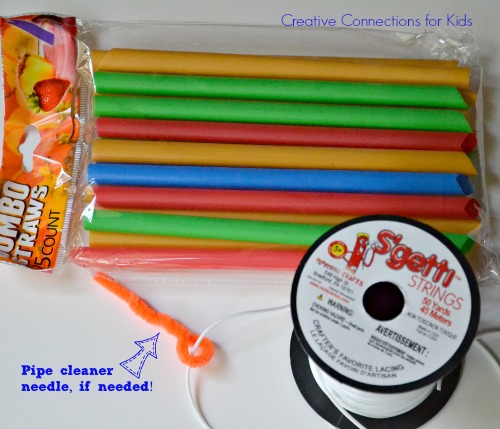 How to make a straw bracelet:
First, cut up the straws. Perfect for scissor skills, but it is up to you if your child is ready to use scissors.
Take a piece of straw and tie it to the end of a 9 inch piece of string using a lose knot. That will keep the straw pieces from sliding off and prevents tons of frustration.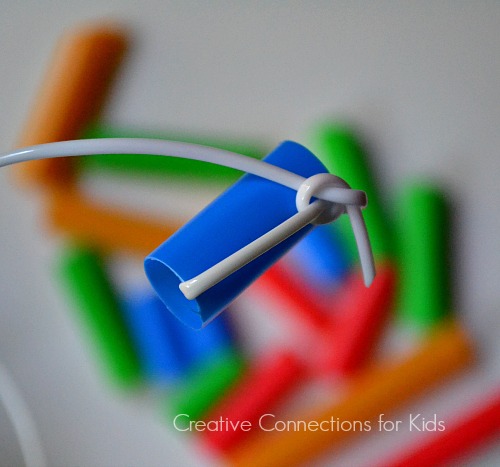 Lace the straw on to the 'string':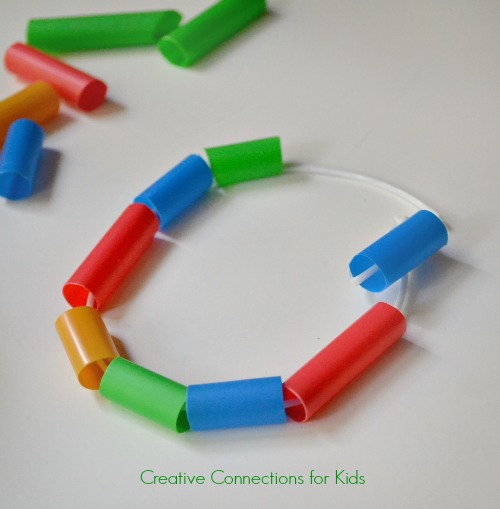 Size it to fit the person who will be wearing it and tie it off. Pull the knot really tight so that it will hold.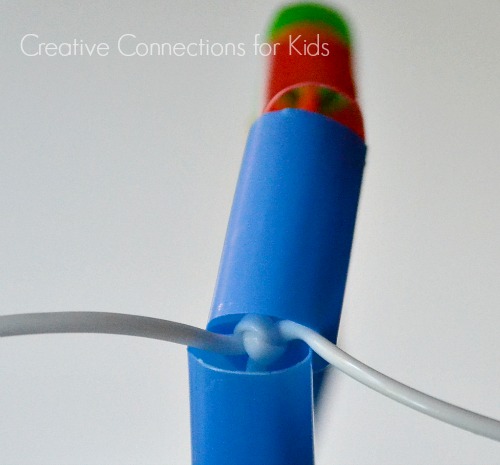 Finally, trim the ends and just slide a piece of straw over the knot.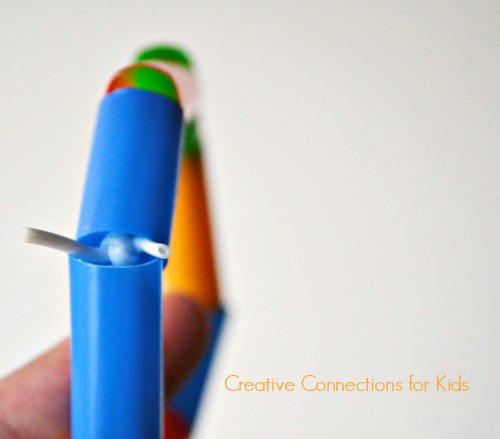 Cute and colorful!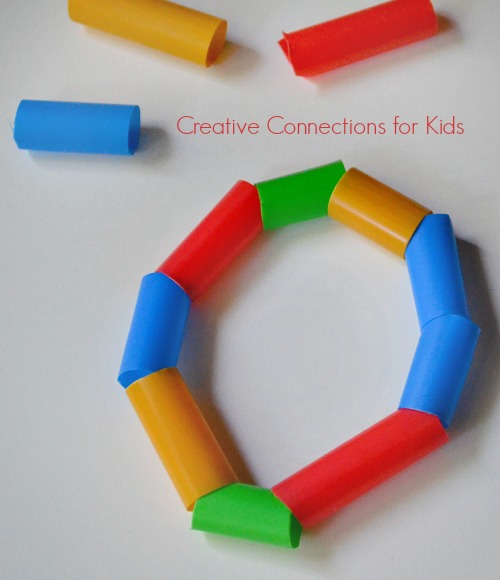 What do kids and grown-ups learn from this simple craft?
There is so much learning in this activity! First it is wonderful for fine motor development. Kids can create patterns. They can experiement with the sizes of straws that they cut. They can help in the planning by choosing the color of straws or lace. As you play and create, sort the straws by colors. You can talk about size, count the pieces of straws. Talk about which group has the most or least amount. Talk about which bracelet is long or short.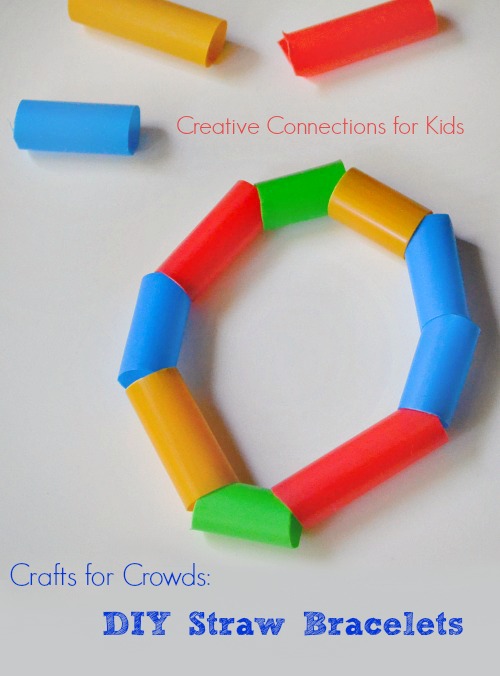 Gifts
If you are giving them as gifts, talk about the person who will receive the bracelet. For example, discuss what colors they like and what they enjoy. This teaches your child to think from the perspective of others. It teaches generosity and thoughtfulness too!
For an object lesson for Sunday School class
To use the bracelet to teach the Christian salvation lesson, click on this post for Jelly Bean Salvation and use the colors as suggested so that the bracelet is a reminder of Christ's love and sacrifice.
Have fun creating bracelets together!
Follow Creative Connections for Kids on: