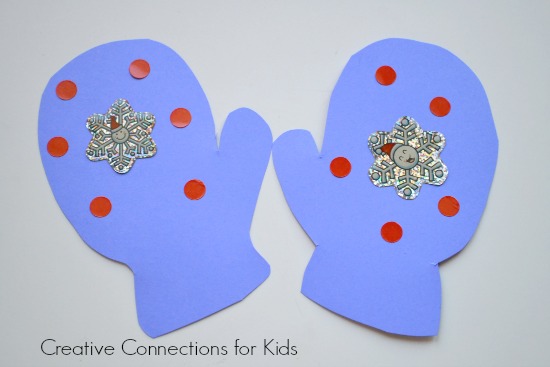 It is mitten season! This is a quick and easy craft that even toddlers can make. Choose favorite colors and stickers to decorate these simple mittens. Read a mitten story for a literacy connection too!
Supplies for winter mitten craft:
Cardstock
Mitten printable from this site
Stickers
Hole punch
Yarn
Book about mittens such as "Will You Wear A Blue Hat?"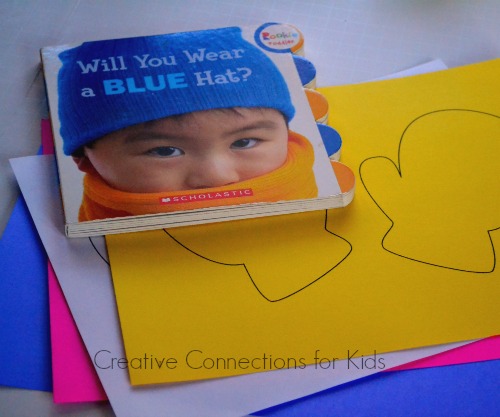 Print the mittens and cut out them out. Decorate with stickers. Of course kids can draw on them, glue shapes, and do just about anything to them to make them their own! Stickers are just an amazingly fast way to set up the craft up with little mess or fuss.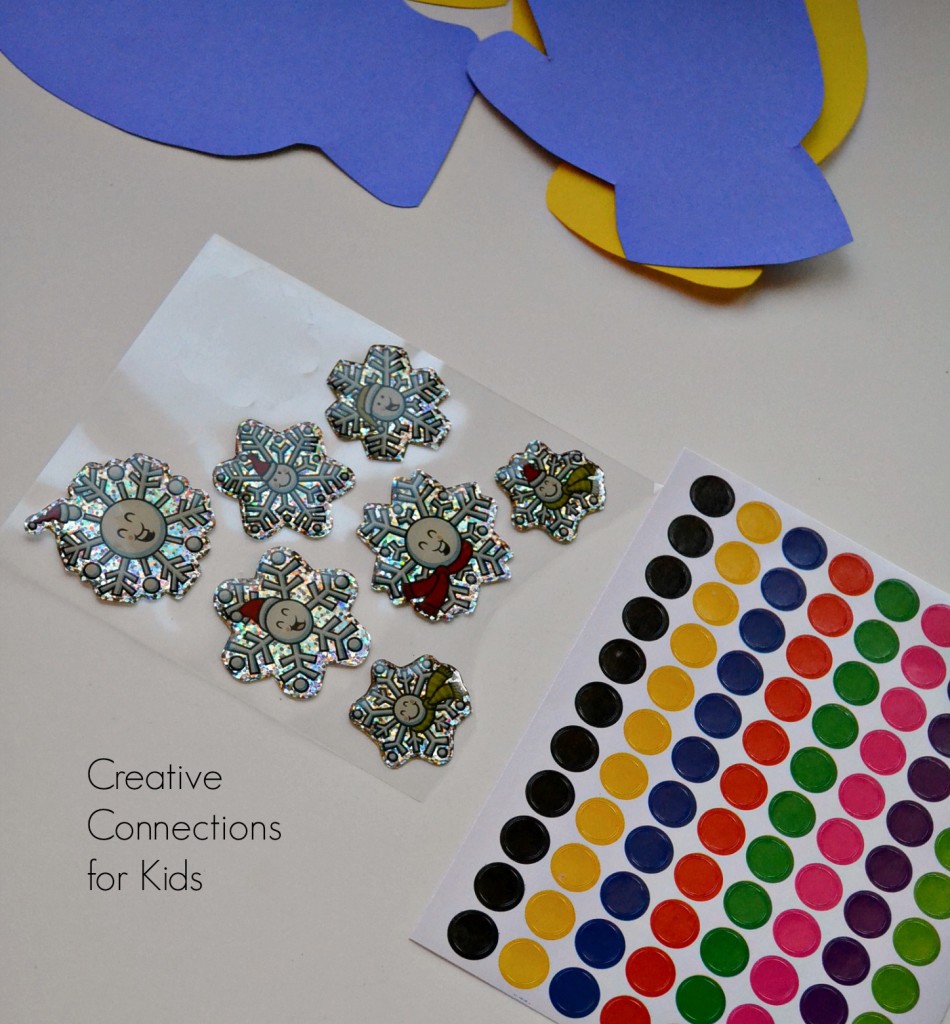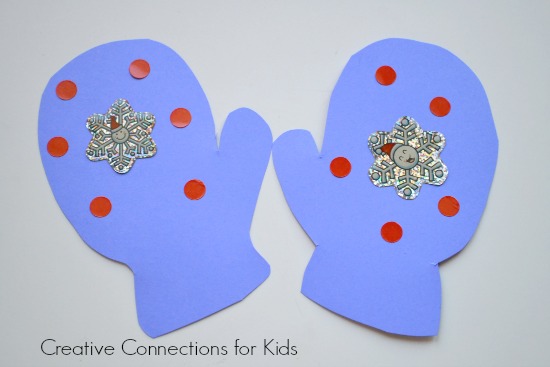 Choose the color of your favorite team. For us, our mittens are in the black and gold of the Mizzou Tigers: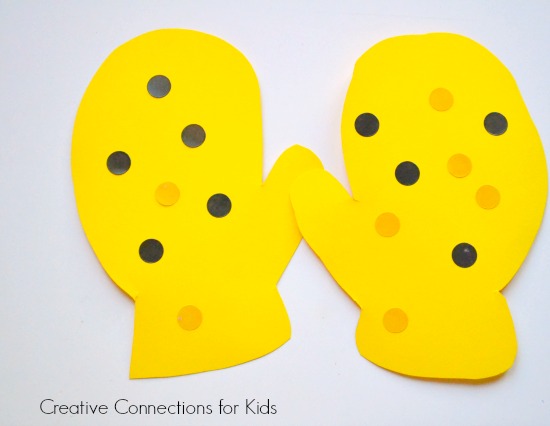 Punch a hole in the corner and add a length of yarn to tie them together.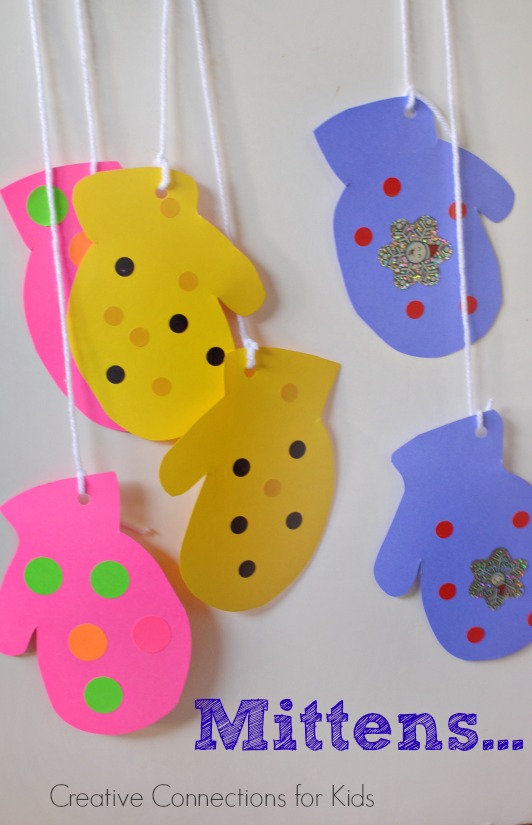 Make several pairs of mittens and play a mitten matching game.
If you want to increase your child's attention span, increase vocabulary, and develop literacy skills, read  a book about mittens to make a literacy connection! A few suggestions are here:
The Mystery of the Missing Red Mitten
Three Little Kittens Lost Their Mittens
Follow Creative Connections for Kids on: