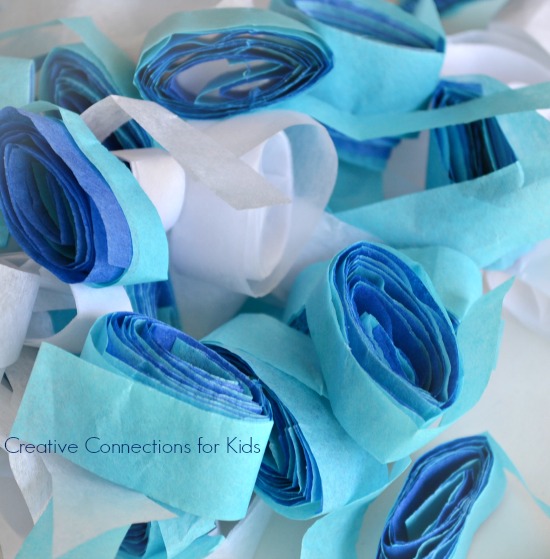 This sensory box is cheap and fun, and is in cool wintry colors.  Your preschoolers can help make it by cutting up the paper, perfect for scissor skills. I used old blue tissue paper and happened to have some silver tinsel for gift bags which had a "Frozen" feel.  Sensory play is important!  You can learn more about it at this post on the importance of sensory play.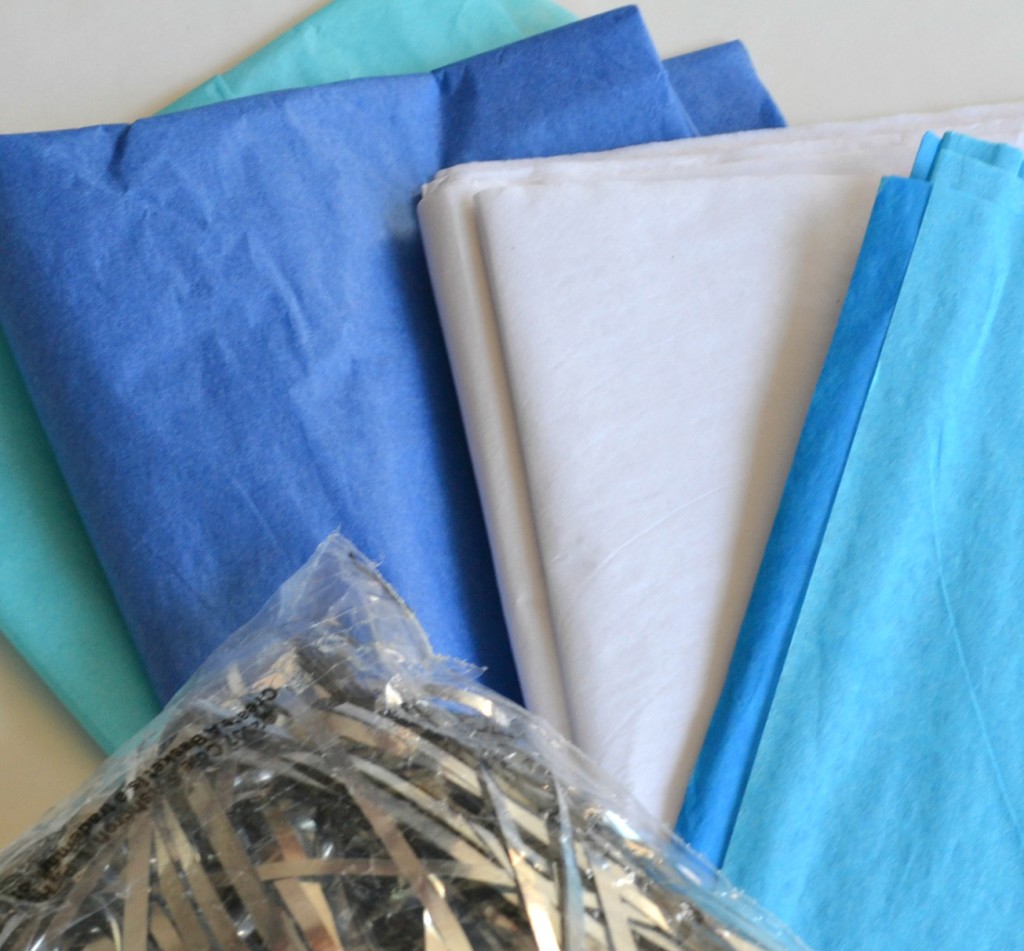 For this cool winter colored sensory box we need:
Tissue paper  (Any color works…obviously!)
Scissors
A box
Tinsel (optional)
How to make the sensory box:
Unfold the tissue paper….easy!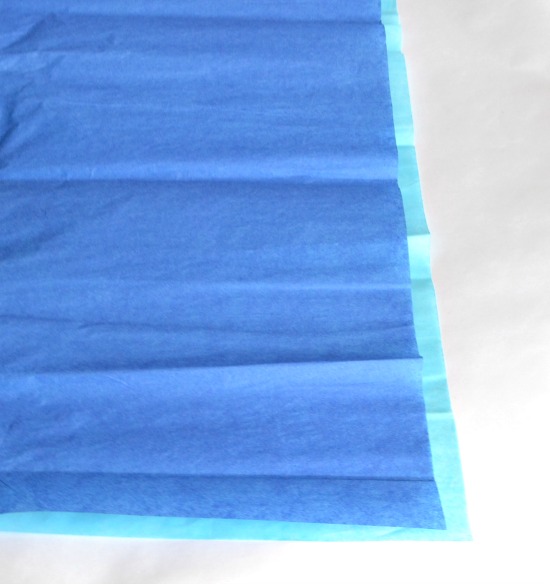 One it is unfolded, roll it up as if you were making cinnamon rolls. If the kids are going to help cut the paper, just use one sheet of paper, oherwise, it will be too thick for little hands to cut. Cut the roll into one half inch or one inch pieces or so..it really doesn't matter. Again, let your kids help create this box by having them cut the paper.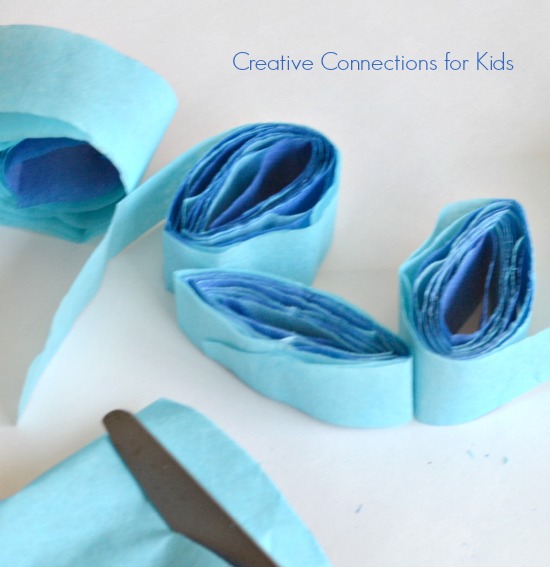 One of the most fun steps is unfurling the little tissue paper cinnomon rolls.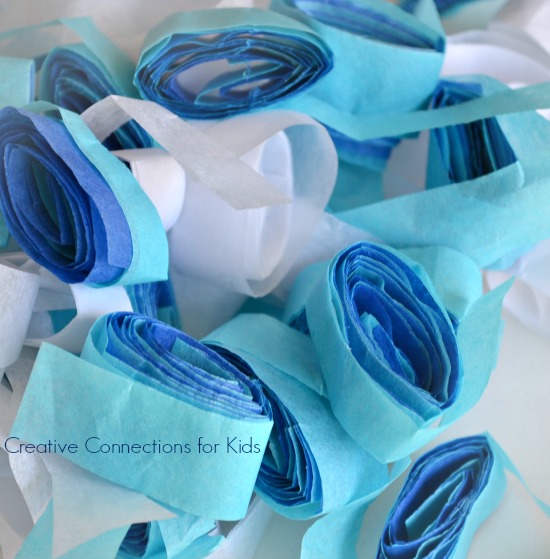 Put it all in a box, sprinkle in the tinsel and it is ready for play!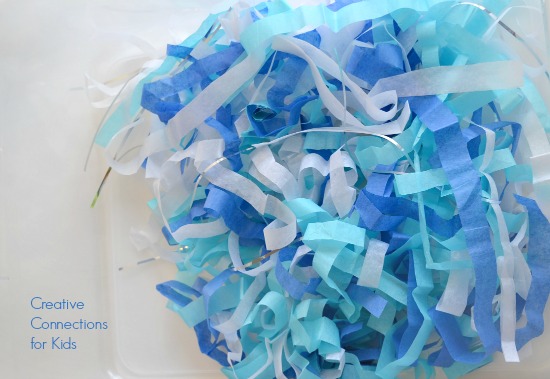 How do you play with this sensory box???
First and foremost…just let your kids play and explore freely! Don't provide any direction.
To expand the play you can offer:
Tongs, chip clips, clothes pins – these are great for prescissor skills. For more ideas for developing scissor skills click here.
Provide other containers for transfer play
Scoops
Toys to bury and find
Pom poms, cotton balls…
Have fun playing and exploring together!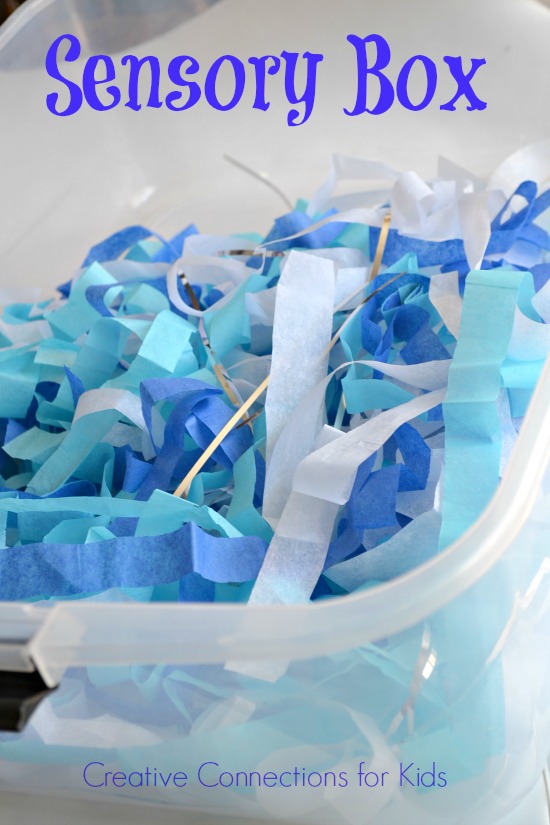 Follow Creative Connections for Kids on: