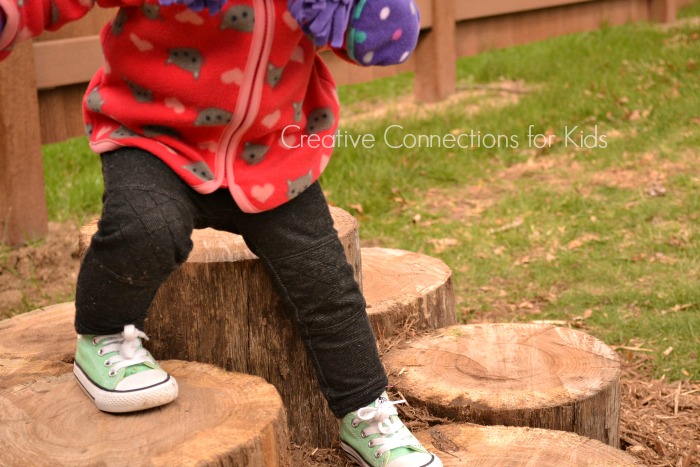 My husband, Doug, is a creative builder. He found a log and made this cool log walk for our granddaughter. I grabbed my camera so I could share the process with you. It really isn't that hard if you have the equipment or someone to do the cutting for you. This outdoor play area cost us nothing except the energy to gather the supplies. Our city produces the mulch from trees trimmings and gives it away for free.
First, he cut a log into graduated sizes with a chainsaw.  Again, this is the hard part. If I didn't have him, this wouldn't be happening at our house!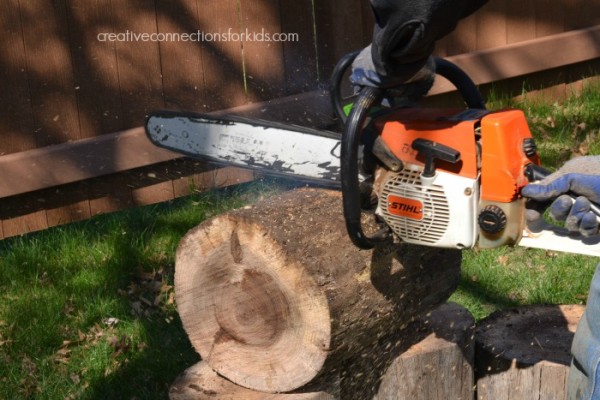 The log chunks can be lined up single file. But since Ruby is just toddler, he decided to set them up in a more stable formation.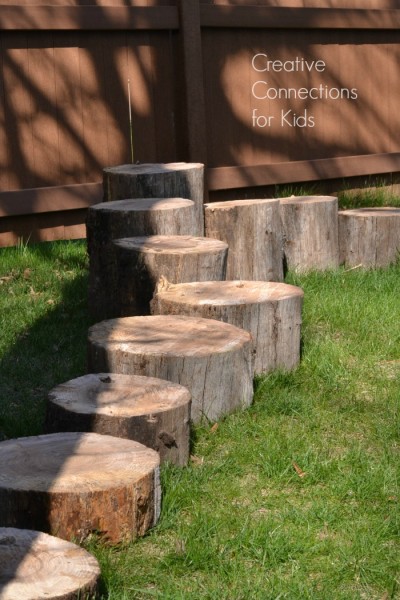 He made a spiral with the tallest log in the middle. Then to stabilize the logs even more he filled the gaps with mulch and tapped the mulch down with the end of hoe.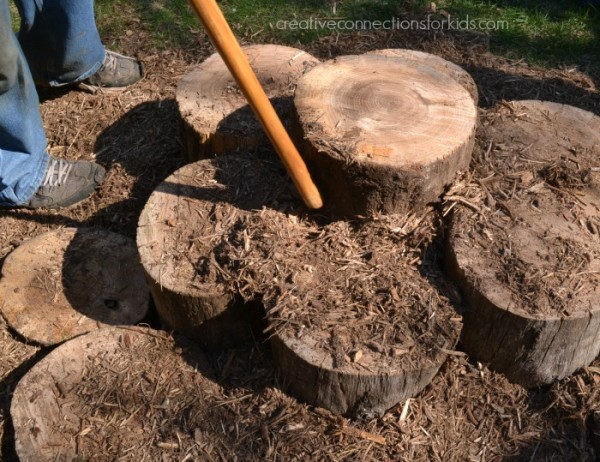 He swept away the excess mulch…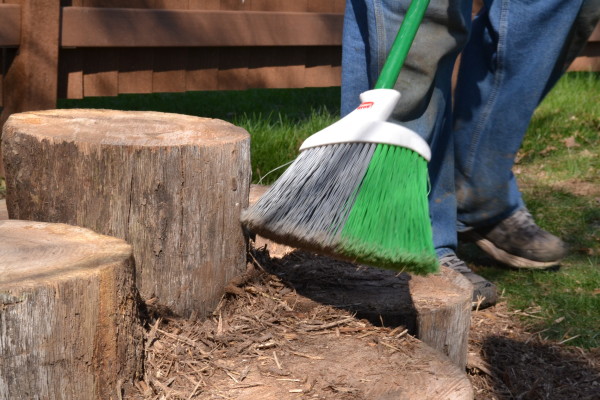 …and we were set to go!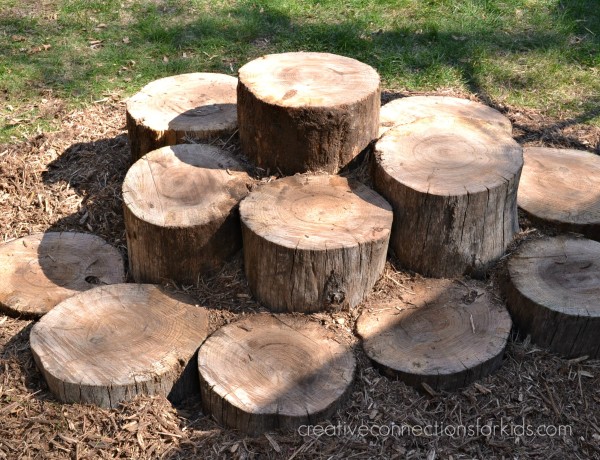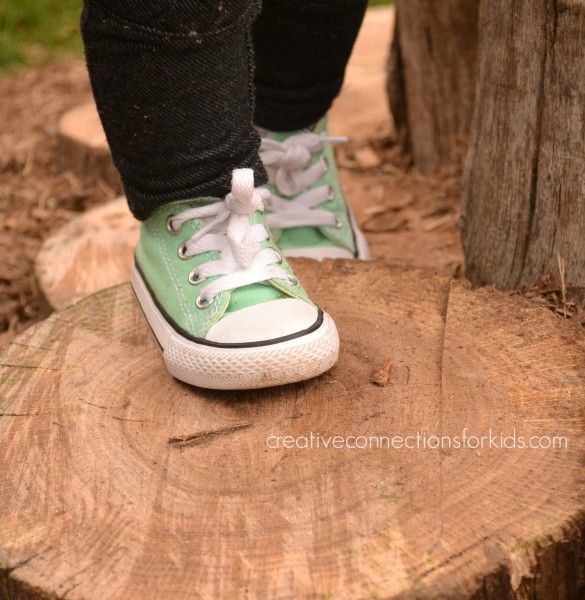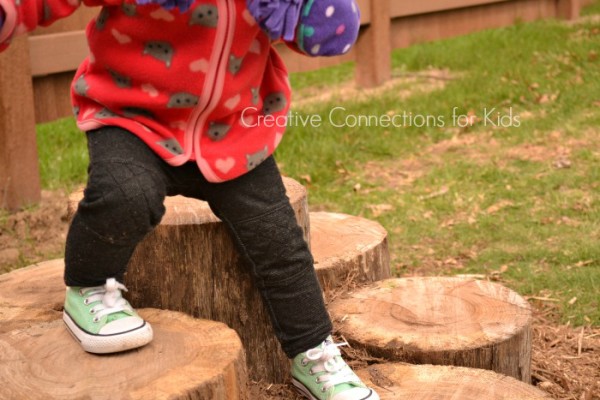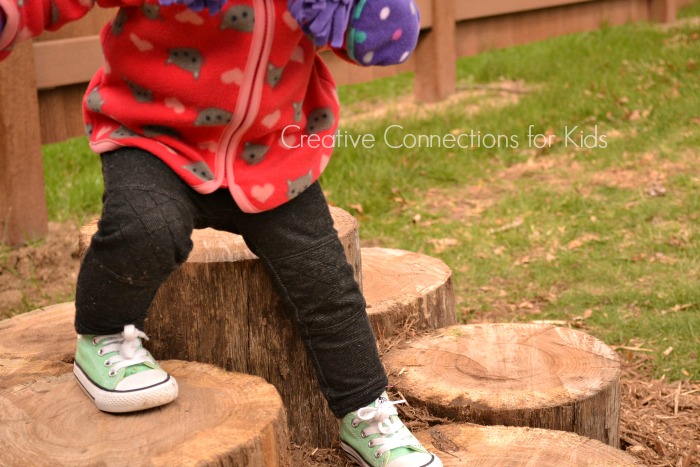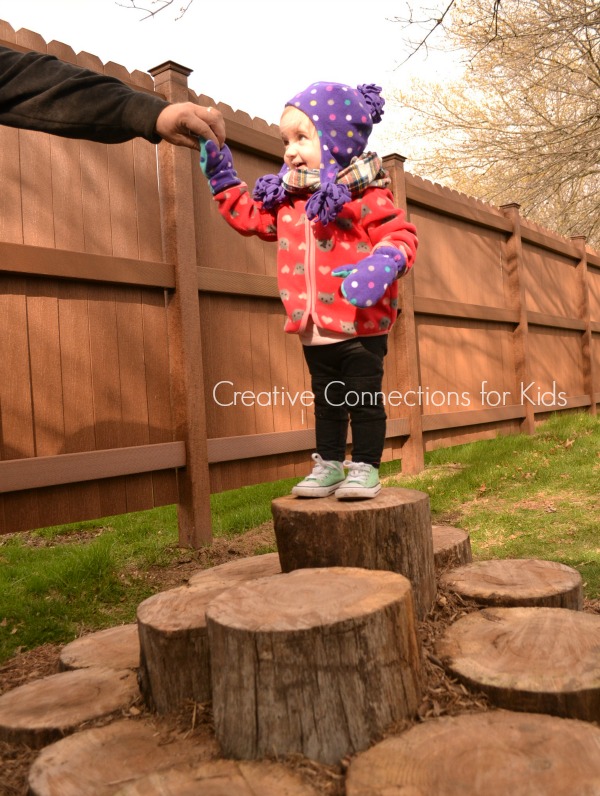 I think we can call this project a success! You can make one for your kiddos too. 🙂