We became grandparents two years ago. Ruby is such a little joy and ray of sunshine. We love having her over and truly enjoy having play time together, but not the full responsibility of parenting. Since she lives nearby we have a created a play space for her so we are ready to go at a moments notice. Here are some of our favorites items that we have on hand for play:
1. Flashlight
Ruby loves to swirl the flashlight on the ceiling, walls, and floor.  They can play hide and seek with objects such as Easter eggs, pumpkins, and pompoms are examples.
2. Tongs
The purple tongs in the photo are found at Walmart in a set of three graduated sizes. I love them because they have no re-moveable or moveable parts. Tong play supports early scissor and fine motor skills. Pick up cotton balls for transfer play. They can be used to stack blocks too. Just have them out for easy access and your child will discover his own way to play. If you need more tinkering and fine motor ideas, check out this post.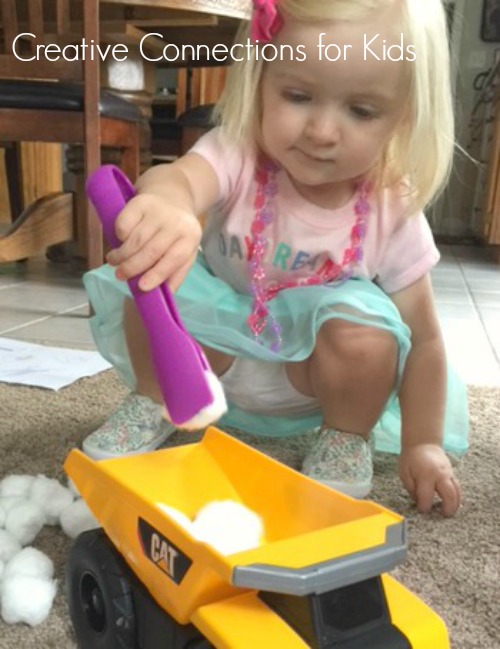 3.  Containers
Plastic tubs and containers, both large and small, are great for transfer play, pouring, matching lids, and learning how to take the lid off and on. Ruby spends much time pouring rice, dirt, and water back and forth into containers.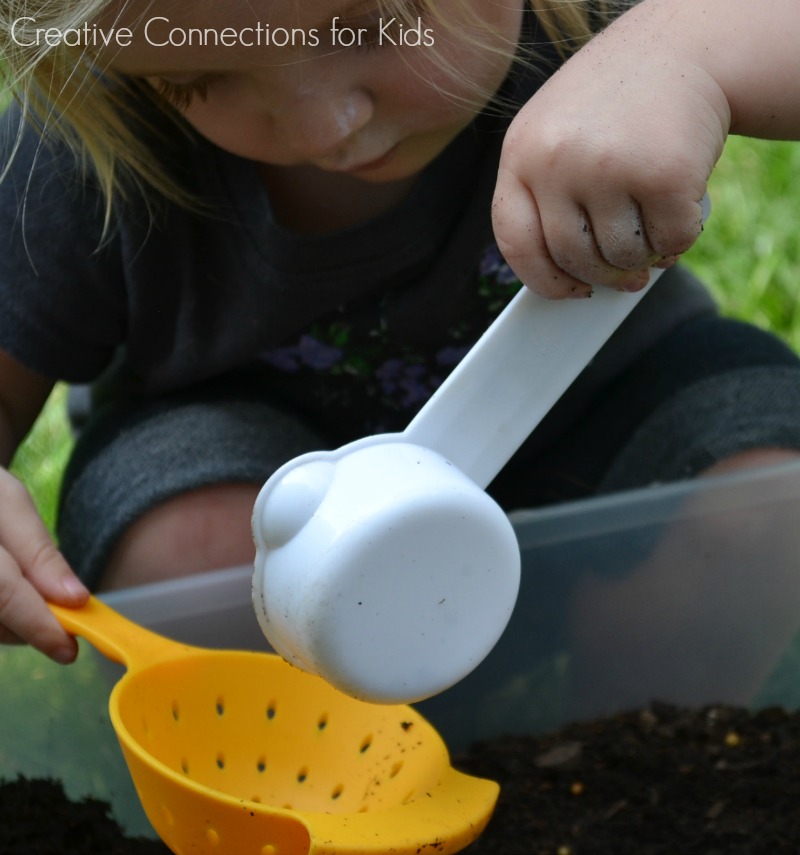 4. The three B's: balls, blocks, books
These traditional toys are the best! How can we play? The list is endless, but here are a few ideas to get things started:
Blocks:  Build, stack,  talk about the building, count the blocks, sort the blocks, play along side your child and build what they build.
Books: Read! Talk about what is happening, name the pictures, notice colors, rhyming words, letters, numbers and so much more. If you need ideas for books, start here.
Balls: Play catch, throw them into a basket, kick them…
5. Drawers ready for explorers
Have two to three drawers or cabinets safe and ready for play. If other drawers are opened redirect your kiddo back to the drawers that are 'theirs'.  Make sure safety locks are on drawers and cabinets that have unsafe products in them. We have locks on hand that we use when Ruby is here.
6. Cars, trucks, baby doll and blanket
These are must for pretend play for boys and girls!
7. Soft Pillows
While kids don't typically stop for long, it is fun to have some super soft pillows for story time and quiet moments.  When Ruby is playing on her own, I love to have a pillow on hand for me! I stretch out on the floor and just watch her discover.
8. The Three P's: paper, paint, play dough
Have a paint shirt on hand ready for painting with water colors. The best play dough is home made. Click here for lemon-lime play dough, Christmas play dough, and play dough monsters.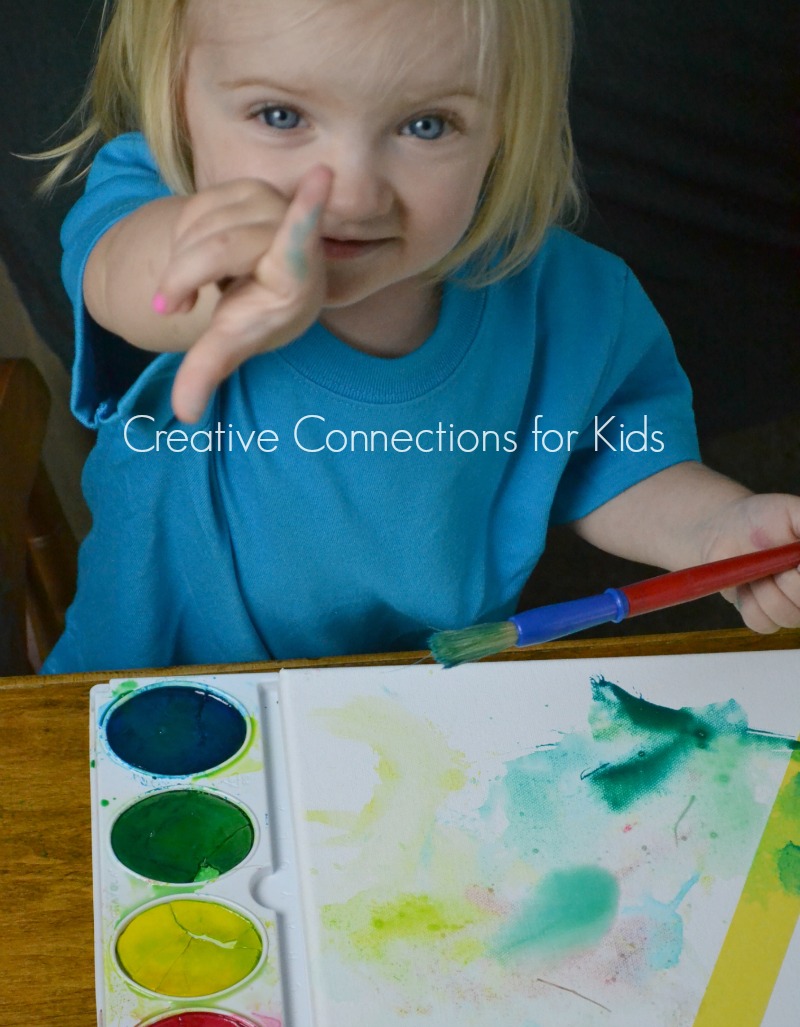 9.  Old keyboard
Remember the fun of typing on an old typewriter? Our new generation finds banging on an old keyboard just as fun! Check it for lose keys and parts and remove cords for safety.
10. Grandpa
Every grandpa is going to have his own style and level of comfort when interacting with the grandkids. Some prefer to observe from a distance and others like to play and be more involved. Ruby's Papa takes a more hands on approach. He has spent hours swinging Ruby in the swing, they go for walks in the neighborhood, and he just watches her as she plays outside. He has created spaces for her to play in our yard as well. This spiral log walk is a favorite.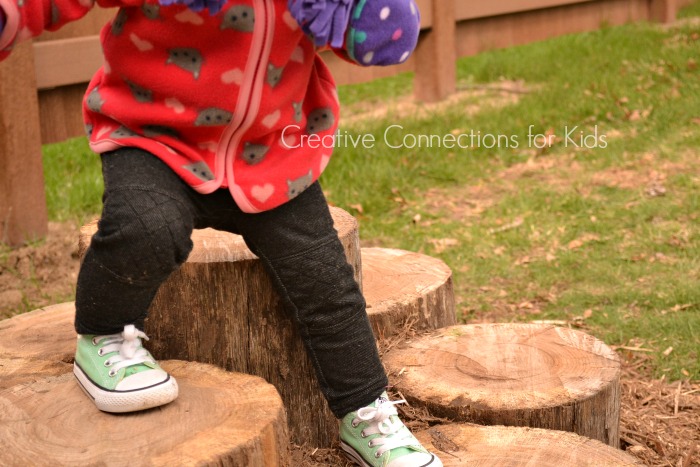 Extra Supplies:
Keep a basket of extra diapers, wipes, a jacket, sunscreen, a change of clothes, hat, and any other supplies that will help your grandbaby be safe and comfortable for spur of the moment visits and outings.I also have an umbrella stroller in the car ready to go.