Faith and Family
Faith is a key element in my life, and was an essential component when my husband  and I were raising our children. Our relationship with Christ and His impact on our lives has such importance that it would be disingenuous to ignore. This area of Creative Connections for Kids is a place to share resources and information to encourage Christian families. I will be adding tabs, links, and topics to this drop-down menu.
Here are a few favorites just to start:
CCK's Faith and Family Pinterest Board -Links and resources to teach your kids about Jesus and encourage Christian parents.
Another group of Pinterest boards is Synergy = Family + Church. It has resources that are related to all the ages and stages of a family's Christian walk.
From Phil Vischer the creator of VeggieTales, a new series to teach kids the Bible from Genesis to Revelation: What's in the Bible?
1+1+1=1 is a large website and blog that is an extensive resource for educational activities.
Devotions and scripture memory activities can be found at 2 Teaching Mommas.
A blog that is an excellent collection of Bible story lesson plans and ideas is When You Rise.
Impress Your Kids is a blog that focuses on activities to help you instill God's word into your child's heart.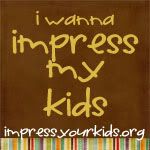 Incourage provides resources and articles to encourage women from Dayspring.

I Can Teach My Child is written by Jenae and has covers many parenting and family topics.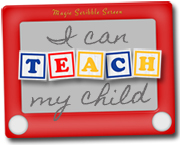 Jenae's ABC Scripture Cards are free printables, and are a wonderful tool for scripture memorization.
Pre-Kinders has some wonderful printables and ideas for Christian preschool teachers.