We recently visited the beach in Florida and this Ikea bag toddler pool hack provided a safe place for our Ruby to play away from the surf.
The ocean can be a daunting for a two year old and her parents. It is fun to play in the surf but you never know when an unexpected large wave will sweep through. We needed to have our hands on her at all times. Having a little pool provided a safe place for a her to splash and play independently under a watchful eye.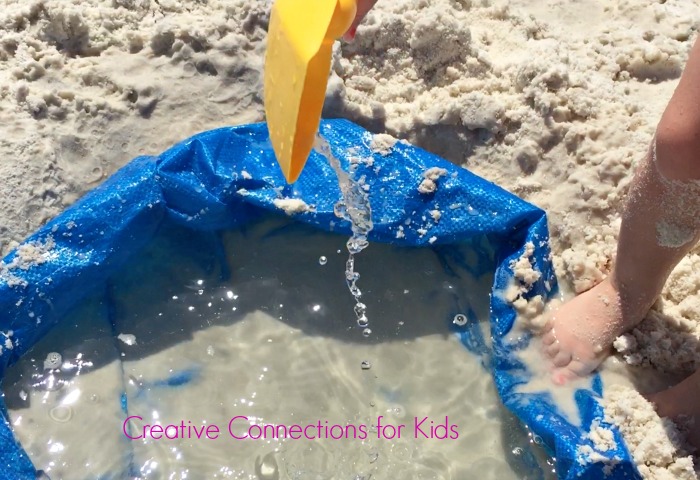 All you need is the famous blue Ikea Frakta Tote Bag . We love this large bag for so many reasons. Not only can it make a small wading pool but we used it to carry beach toys and so much more.
Click play to see how we made it. As you can see, she loved tossing sand into the pool!
Some of the items that made our trip work well are below. Click the image and affiliate links for details: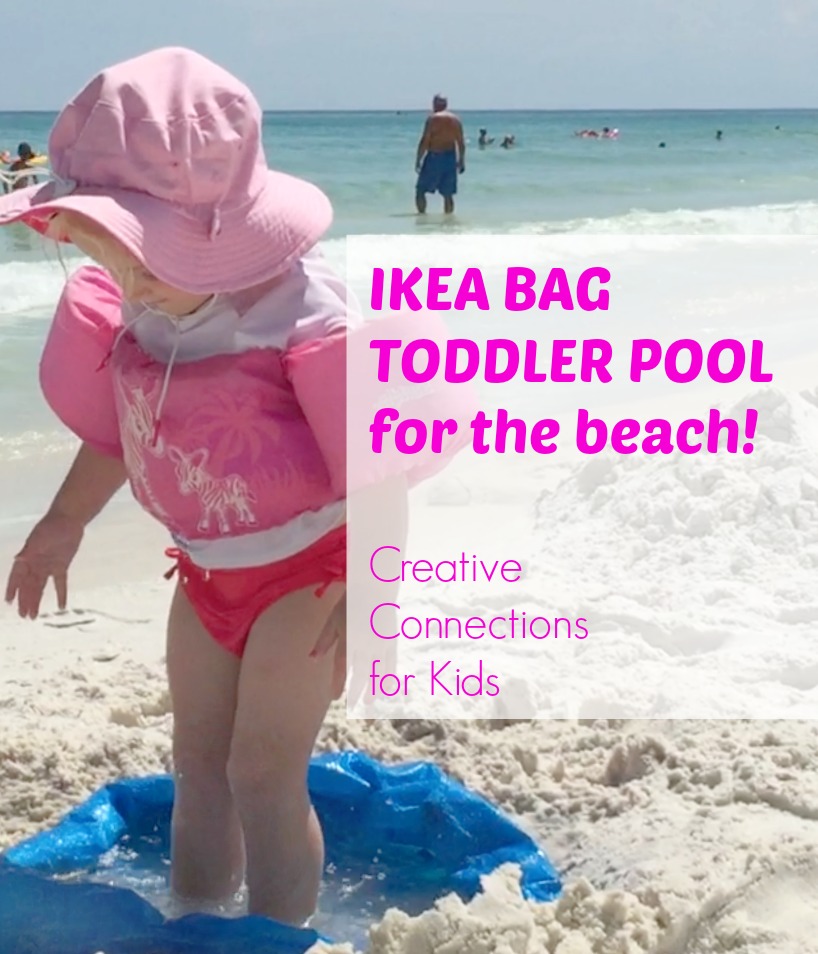 Enjoy your summer and have fun at the beach!