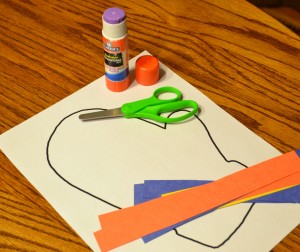 Here's a super simple cutting and literacy activity that maks a great literacy connection to "The Mitten" by Jan Brett.
You need:
colored paper, glue stick, mitten pattern, scissors
How to do it:
1. Read a book such as "The Mitten" by Jan Bret. A classic that is a great winter read!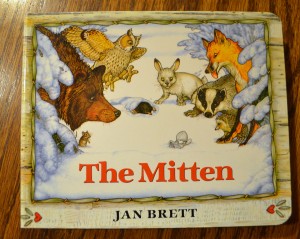 2. Print a mitten from the First School Website here.
3. Cut narrow strips of colored paper that are a little less than one inch across.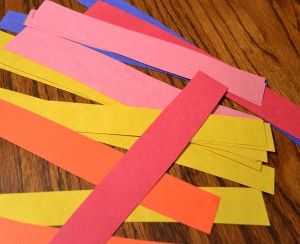 4. Have your child snip the paper into pieces.
5. Glue the pieces of paper to the mitten.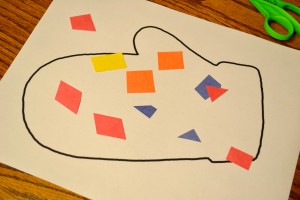 Narrow strips of paper are great for children who do not have much experience with scissors because they can cut the paper in one snip. This activity is open-ended. Children can use whatever color they want and glue it wherever they want! Very young children are learning the sequence of gluing: put the glue on the paper, put the paper on the glue, pat it down.
Have fun!
Connect to CCK on Facebook!
Updated 1/16/2011