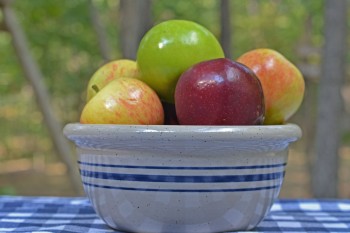 Laura Ingalls Wilder, author of the "Little House" books, referred to southwest Missouri as "the land of the big red apple". While we no longer live in that beautiful area of the state,  we have always enjoyed the fall expedition to our local apple orchard, complete with wagon ride and cider. We are talking about apple cider so good it was just like drinking an apple! Yummy!
These activities will help you extract every ounce of juicy learning from your apples.
What can you learn from a bowl of apples?
1. Name the colors. Count the apples. Sort them and count them again. Compare the amounts, "We have more gala apples than granny smith". And "We have the same number of  granny smith and gala apples."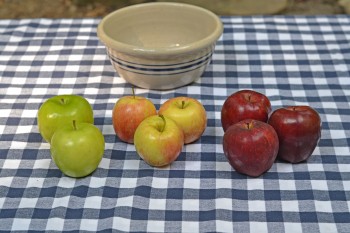 2. Make a pattern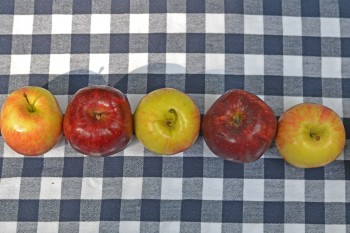 3.  Cut them in half by length and width. Talk about the concept of half and whole. Compare the cuts; how they are a like and how they different.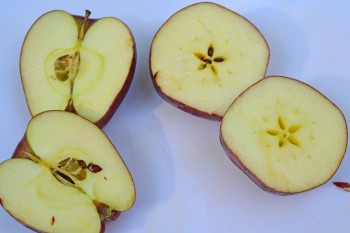 4. Find the star. This is our favorite part of the apple! Observe how the seeds are carefully and safely stored inside.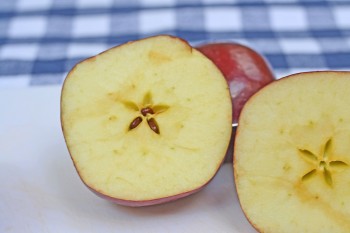 5. Fully cut open a couple of apples, then count the seeds and compare. Does one apple have more than the other?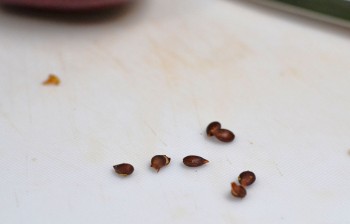 6. Have a taste test of the different kinds of apples. We have granny smith, red delicious, and gala. Are they sweet, tart, or sour? Which one do you like the best? My favorite is the lovely gala!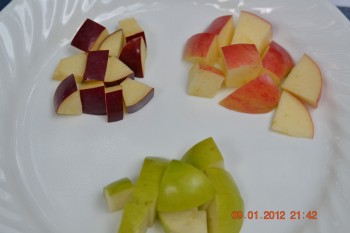 7. Pour some paint into a plate and make the all time favorite…apple prints!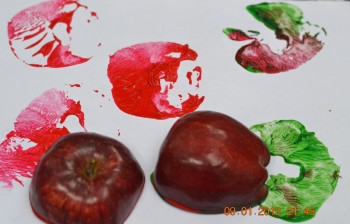 8. Cook with your kids!
Ants on the log ~ Spread peanut butter on the apple slices or celery and top with raisins.
Applesauce ~ You can make a traditional applesauce or here is a sugar free applesauce recipe.
Apple Gallete ~You can expand your cooking horizons and your child's vocabulary by cooking something out of the ordinary. I chose to make an apple gallete. I found this recipe at my friends Jackie's blog,  My Kitchen Addictions. She describes that " a gallete is french word meaning various types of flat, round or free form crusty cakes.  The term galette is usually applied to pastries best described as large cookies." Her recipe is from Williams and Sonoma Kids Baking, please check out My Kitchen Addictions for the recipe.
As soon as this post is finished we are having a cup of coffee and this…apple gallete!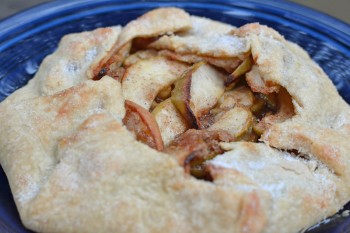 I encourage you to be willing to learn and try new things. This is an excellent example for your children! If you are willing to try something new, they will be too!
A great book connection is Apples for Everyone by Jill Esbaum.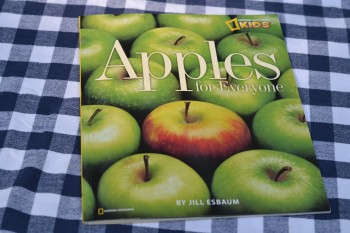 It provides photos of apples, orchards, and the harvest process.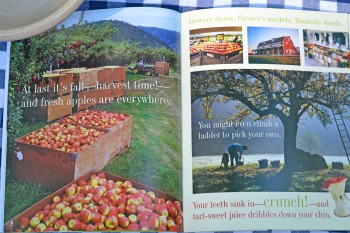 Here are some websites that have other apple activities:
I Can Teach My Child – Apple Garland – Fruit of the Spirit
Teach Preschool – Ten Red Apples
My Montessori Journey – A Little Apple Art Project
Mrs. Kilburns Kiddos – Awesome resource with books, links, crafts…
If you have any apple resource let us know in the comments. 🙂
Have a delicious and wonderful time exploring apples!
Follow Creative Connections for Kids on:
This post is linked to these awesome blogs and websites. Go check them out!
No Time for Flash Cards – Link and Learn
Crystal and Co. – Mommy Solutions