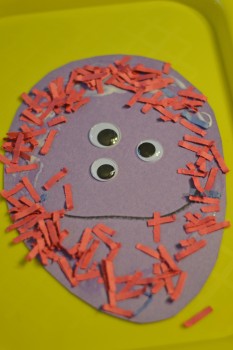 Did you know that there is a monster at the end of this book??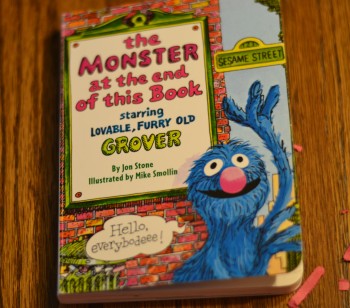 This week we have been reading "The Monster at the End of this Book" by Jan Stone and the kids LOVE it.
Lovable, furry Grover tries to warn little readers not to turn the pages because there is a scary monster at the end of the book!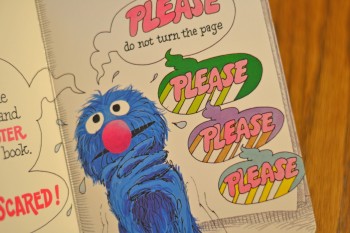 After reading the book we made monsters. Here's how we did it!
Monster Number 1
You need: colored paper, wiggle eyes or paper to make eyes, a paper plate, and glue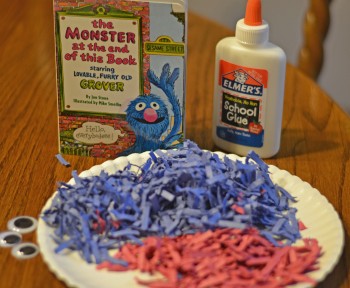 You can use any color of paper that your child would like. We used shredded construction paper.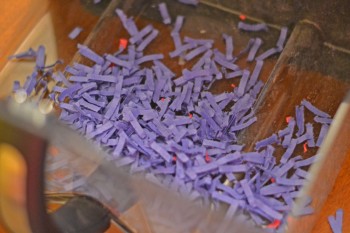 It is fast and cheap. 🙂
If you like, your kids can draw a mouth, nose, or other affects. Put glue on the paper plate and spread it around.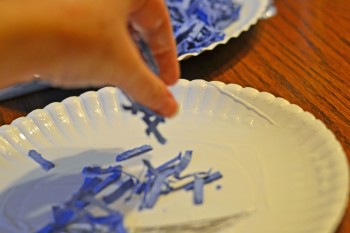 Sprinkle on the shredded paper and press it into the glue.
Then glue the wiggle eyes onto the monster: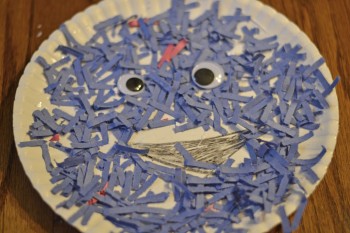 Or you can cut eyes, nose, and ears from paper and glue them on to your creature.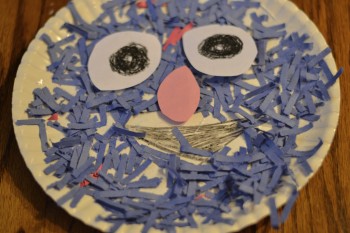 Monster #2
You need: paper, scissors, glue, wiggle eyes, and crayons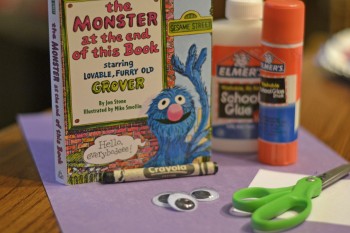 Have your child draw a circle on the paper and cut it out.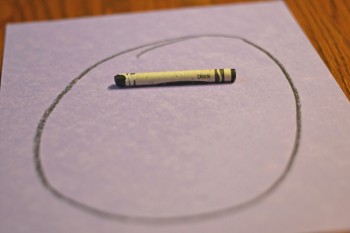 Use crayons to draw eyes. Or you can cut eyes from paper or just use wiggle eyes.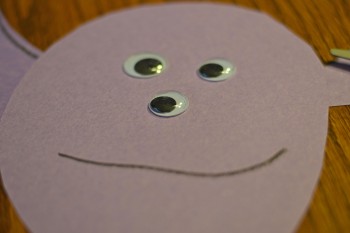 Spread on the glue and add some shredded paper.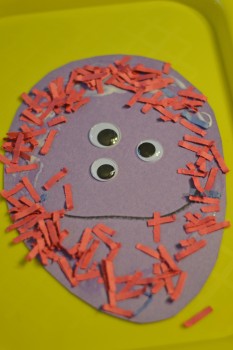 Your monsters can be as simple or as elaborate and crazy as you and your child want to make them! The ultimate goal is for your child to have a good time using scissors, writing, gluing, creating, and talking about the story as they make the monster. Having a monster that is 'just so' is not important; the process of creating and learning together is.
Enjoy your time together creating monster madness!