It's pumpkin time!
We are going to explore a pumpkin inside and out.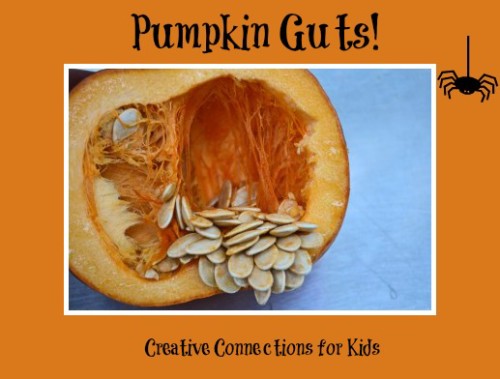 These pumpkins were locally grown. I purchased the small ones, and the beauty in the middle was a gift from my mother. I don't think I've ever seen a prettier pumpkin.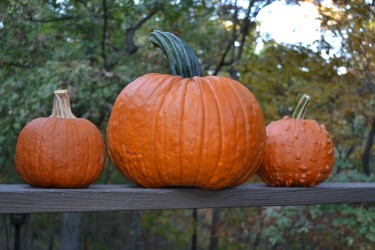 Even its stem is a work of art!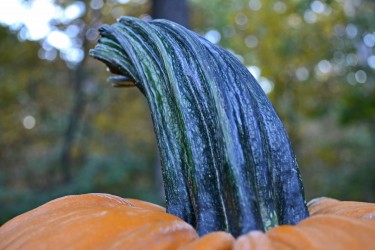 When exploring pumpkins, there are many concepts that you can discuss with your child.
Pumpkins can be large or small.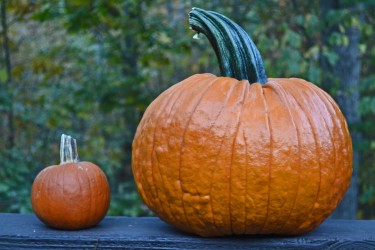 The outside can be smooth with lines…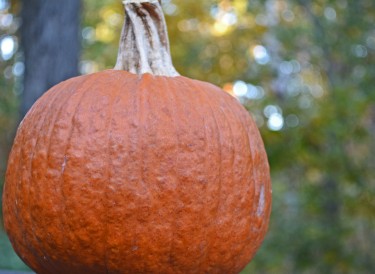 or very bumpy!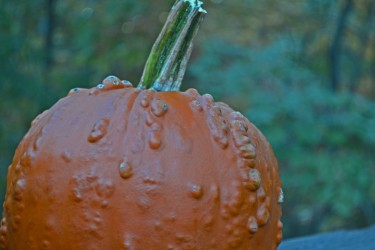 To extend and expand vocabulary, model descriptive words such as: large, small, hard, smooth, bumpy, and etc.
We've explored the outside, now let's take a look at the gross and gooey.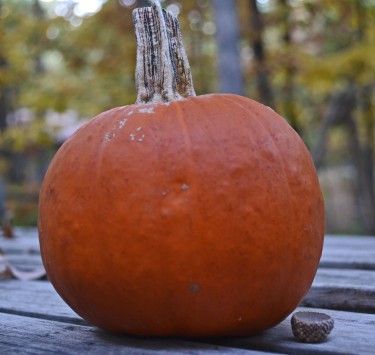 The guts!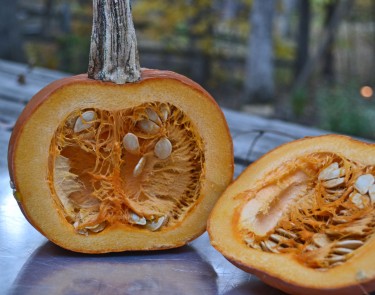 Notice and describe the construction of the inside of the pumpkin. See how the seeds are lined up in a neat row.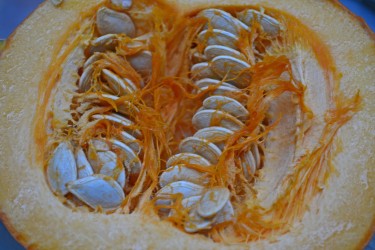 They are all attached. Count them!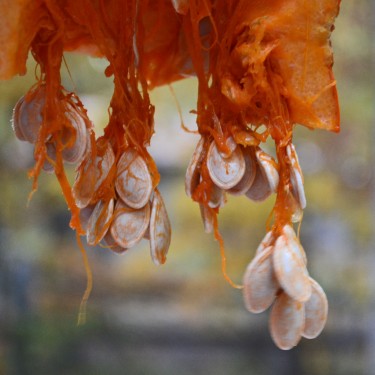 Scrape out the seeds. Use this as opportunity to smell the pumpkin and feel the texture. Get in there and get messy! This is a wonderful sensory opportunity for your child.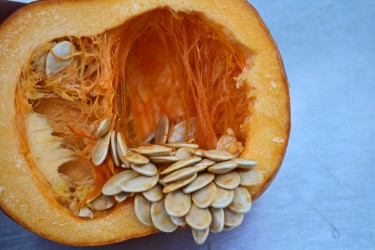 You can roast the pumpkin and toast the seeds for a wonderful snack. This was the first time I roasted pumpkin; and it was very good!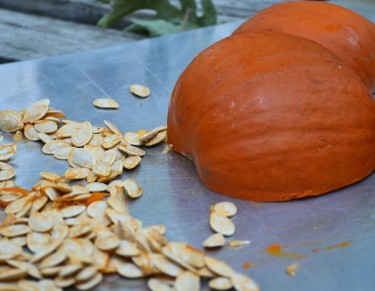 While your pumpkin is roasting and your seeds are toasting, take a few minutes to record your discoveries.
You need: paper, pencils, crayons or markers.
For young preschoolers, have them draw pictures of their pumpkins. They can dictate to you how their pumpkin smelled, how it felt, and you can write down their words.
Older children can draw, pictures, write descriptions and observations. They can compare the outside to the inside.
What your child is learning:
How to explore and discover
Writing and recording observations
Making comparisons
Increase in vocabulary – bumpy, smooth, stringy, smelly, slimy, slick…
Literacy – writing has a purpose
Size, color, shape, counting
Life cycle – seeds to harvest to seeds
Bonding and sharing special moments together
Learning to work together to complete a task
A favorite autumn book is Duck and Goose Find a Pumpkin by Tad Hills. This link describes the book and has even more pumpkin related fun.
"Pumpkin Guts" can be extended in many ways. It also demonstrates that much learning can be gleaned from a simple, small pumpkin, a piece of paper, a pencil, and a loving adult.
If you like exploring the guts, then may way to decorate using a drill.
Pumpkin Light – Drilling fun!