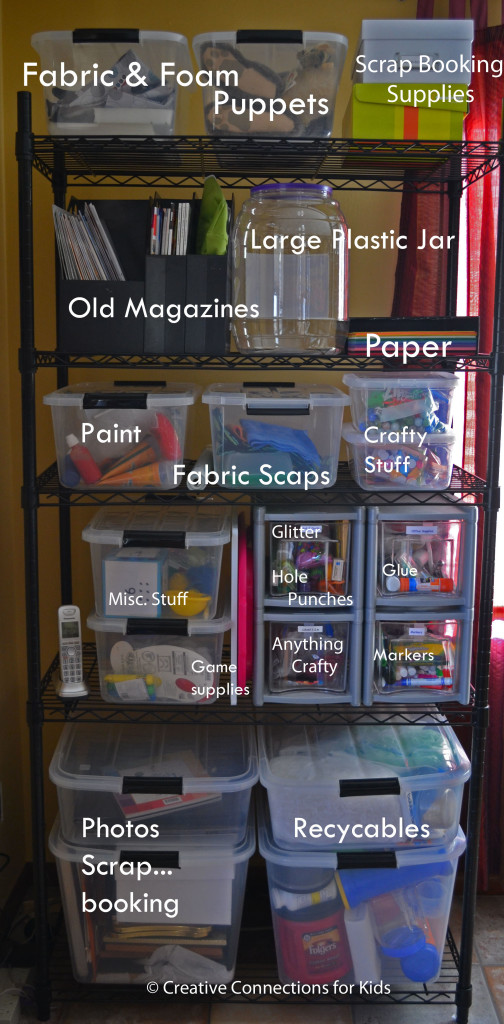 Like a squirrel, I am stocked up, organized, and ready for winter.
The winter of 2011…
Was my first winter blogging
We had record breaking snowfall
We had many days of school cancellations
I was stuck at home without any supplies: no paper, no glue, just a box of crayons…
The only thing available to write about was a shriveled orange. I couldn't even do any prep work for my job.
This summer, I worked like a squirrel to prepare for winter and…
Purchased wire shelving
Gathered plastic tubs
Sorted through odds and ends about the house, and took inventory
Started collecting recyclable items that had potential for art, crafts, games…
Organized everything
Purchased some essential art and craft supplies: glue, paper, paint…
Here is my winter supply of artsy 'acorns and nuts'. I won't be left stranded this winter: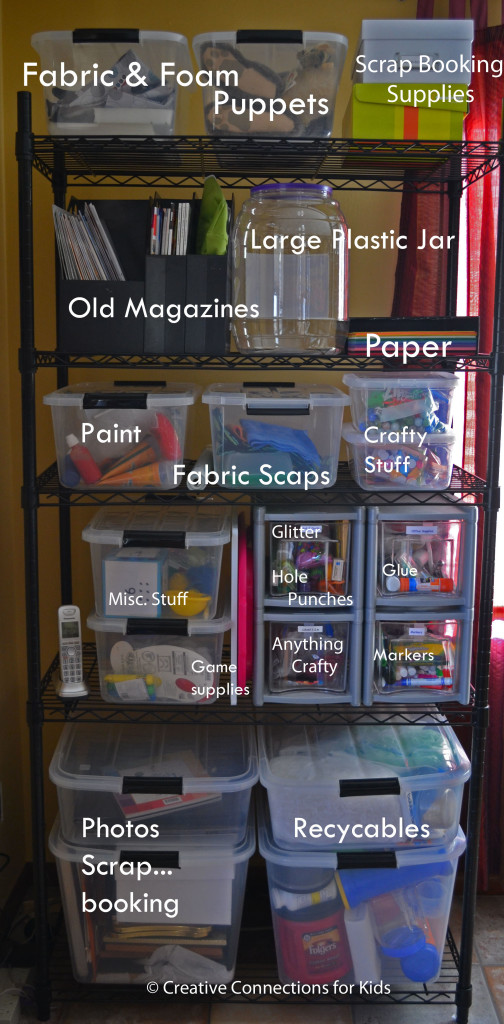 (And yes, fabric scaps means fabric scraps; recycables…recyclables. I won't go in to details but couldn't make the changes..ugh!)
Recyclables include: egg cartons, packing peanuts and shredded paper, coffee cans, jar lids, plastic jars, boxes, brown packing paper, water bottles, chip cans…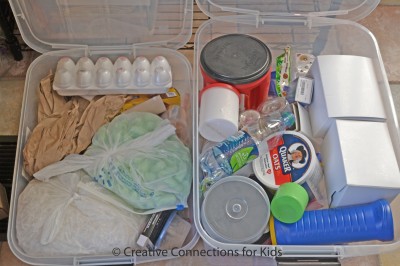 I've started collecting a few favorite Folkmanis puppets and now can find them when needed. The jack rabbit is large, has beautiful floppy ears and fits on your hand and arm. The field mouse is a finger puppet. Folkmanis produces beautiful puppets that are very life-like and high quality.  The jack rabbit is so large and life-like, some kids are a bit intimidated by it. Once placed on the arm, it becomes 'real' to them.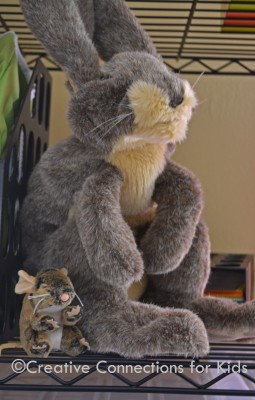 The field mouse is a finger puppet and adorable! Both are extremely soft and cuddly; as are all Folkmanis puppets.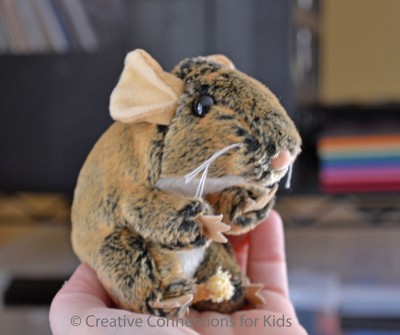 The paper container is a magazine holder placed on its side. As I collect various paper supplies I can stack them, and it is very sturdy: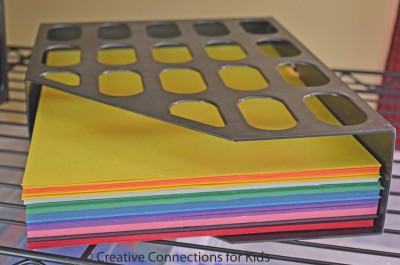 This shredded paper came in a gift box and it just shouts "winter art!"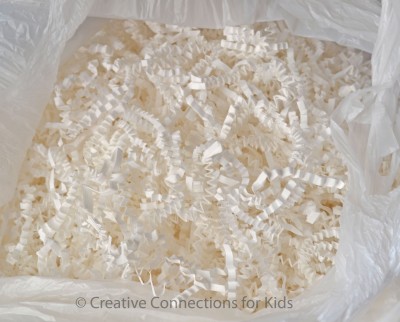 Game on Old Man Winter, I am ready!
Hopefully, this will provide winter inspiration for you too. 🙂
Connect with Creative Connections for Kids on Facebook!