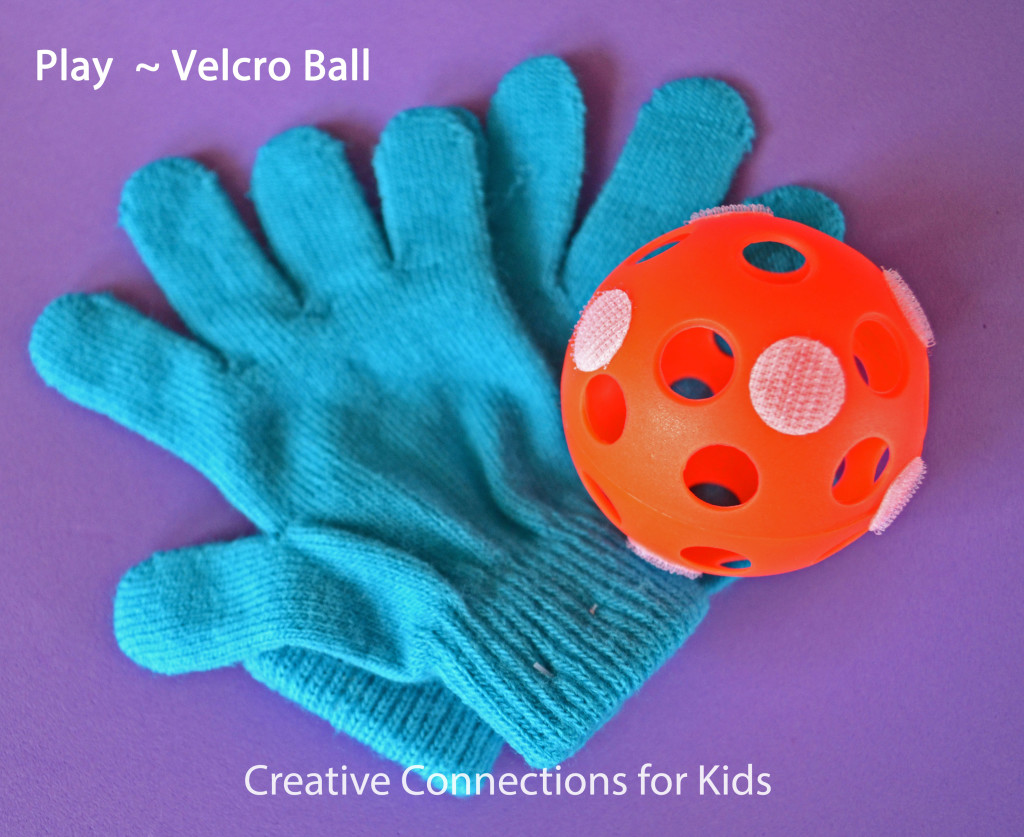 This is a fun action activity to get your kids moving!
For velcro ball you need:
Cheap or old gloves that fit your child
7 or 8 velcro circles with sticky backs
Wiffle ball
Possibly some glue
Putting it together:
Place the hooked portion of the velcro stickers on the ball
Depending on the stickiness of your velcro, you might need to supplement with some glue
Play catch with your child
That's all! Each person playing wears one glove so you have a free throwing hand. This activity is extremely simple and enhances motor skills. It is great for kids who are just learning to play catch.
Have fun playing velcro ball together!
Connect with Creative Connections for Kids on Facebook!
This post is linked at these great sites. Check them out!