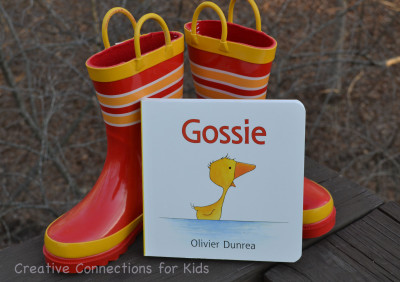 If you have a toddler or two year old, Gossie by Olivier Dunrea is a book they will love. It is a wonderful spring read! Gossie is a little gosling who loves her red boots so much she wears them everywhere. She wears them in the rain and in the snow, up and down hills….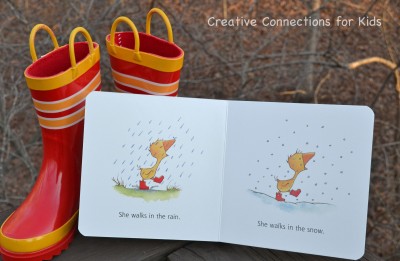 …and even when she sleeps.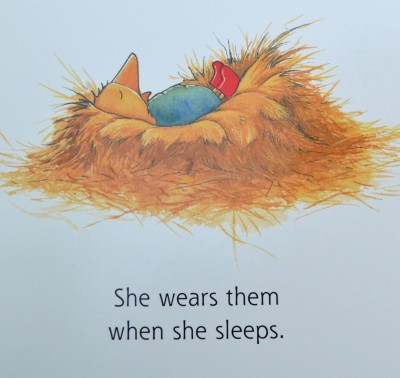 One day she can't find her boots. I can relate. Gossie goes on an extensive search to find them. She checks with her friends and looks everywhere.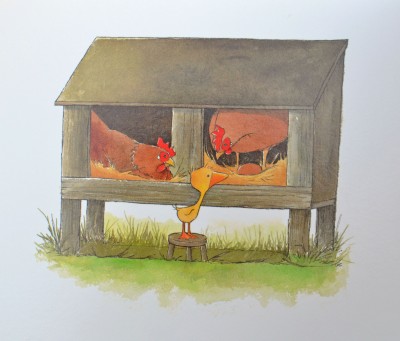 She was shocked when she discovered them on Gertie's feet!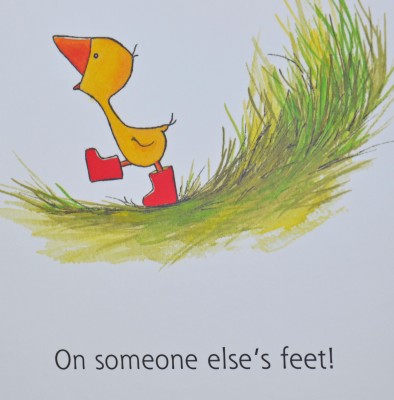 What girl wants to share her favorite shoes? Gertie and Gossie find a solution!
If your children read Gossie, they will learn about:
color
verbs
direction
vocabulary
prepositions
friendship
and sharing
What can you do with a pair of rain boots:
Play hide and seek
Jump into puddles
Jump over puddles, splash through them too
Puddle paint – walk through a puddle of paint and onto a piece of paper
Our furry friend loves red boots too!

You can connect with Creative Connections for Kids on Facebook!