The HopeFULL Company is working to meet the needs of children and adults who have trouble eating by providing nutrient-dense, easily edible food. Whether you have a child who is ill or maybe you know an adult who is suffering side effects from chemotherapy; these products might help meet their nutritional needs.
Through the magic of cyber space connections and relationships I was contacted by the ladies from the HopeFULL Company. I described to them that we have a friend who is suffering from severe side effects from cancer treatments and had sent the family the website. After another contact through a Facebook group, the HopeFULL ladies generously sent me their kits and recipes so that I could make some pops to share.
This is the HopeFULL Kit. It focuses on the needs of adults. It comes with a popsicle mold, insulated bag, spoons, and beautiful recipes cards. Some of the recipes can be eaten warm which suits the need of our friend.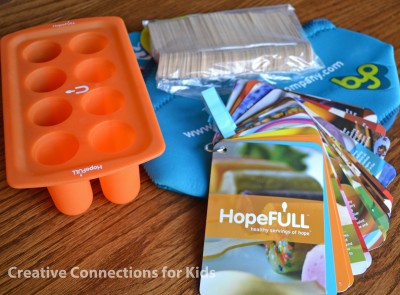 The BellyFULL Kit is designed for children and comes with a cute little chef's hat instead of the insulated bag. The recipes are very kid friendly.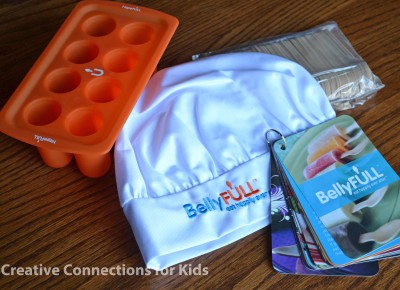 It is all simple! My friend choose a few recipes that appealed a bit and could be warmed. Here are some of the ingredients for a peanut butter and jelly pop: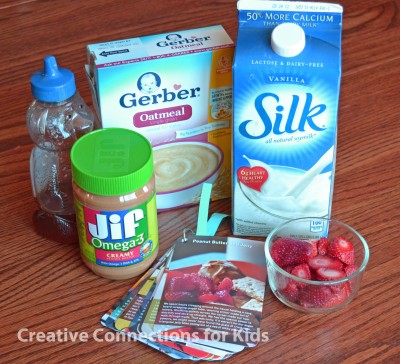 Pour the ingredients into a blender and give a whir until all ingredients are fully pureed: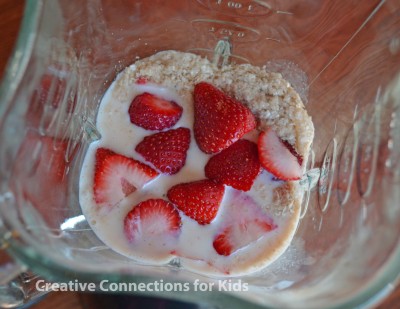 Pour into the molds, place the birchwood spoons (their version of a popsicle stick) and freeze: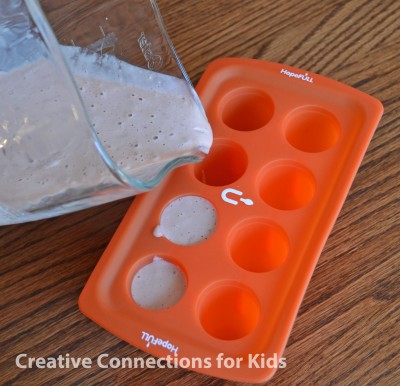 To help them loosen just a bit I set them into container of warm water for just few moments: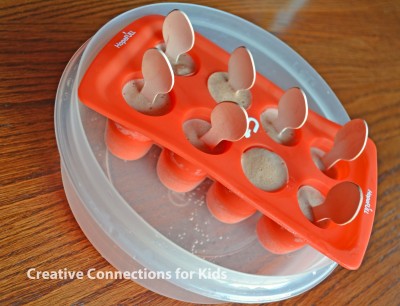 Yes, I managed to leave out a spoon, but considering these are going to be warmed up, I should have left out all of the spoons.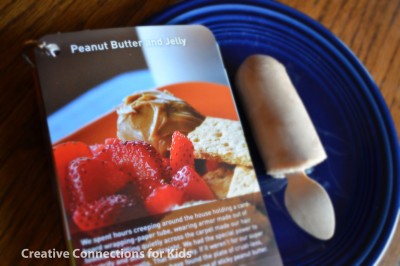 I have fixed three of the recipes and each one was smooth and tasty.
I was given the HopeFULL kits with no strings attached, the HopeFULL company did not request a review. Their recipes and products were wonderful and I wanted to share them with you. I would recommend the kits for: children, picky eaters, adults and children who have eating difficulties.
Many thanks to the ladies of the HopeFULL company for sharing the products with me! This is the HopeFULL Company's website. Go check them out!