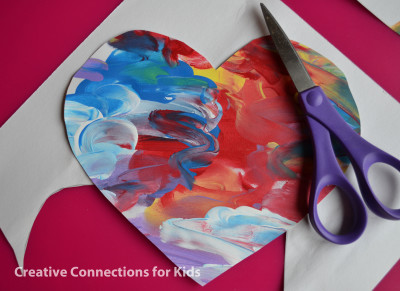 Do you need a simple, quick valentine creation that anyone can make? Create this cute Valentine using finger paint! It is for you!
To create this little Valentine art need:
finger paint
paper
scissors
markers or crayons
If you are painting with toddlers you might consider using CCK's edible finger paint recipe. This is just plain old non-toxic paint from a bottle: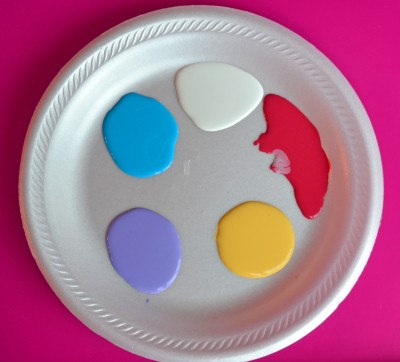 Paint! Your child's art won't look like this and that is wonderful! Let them create their own design.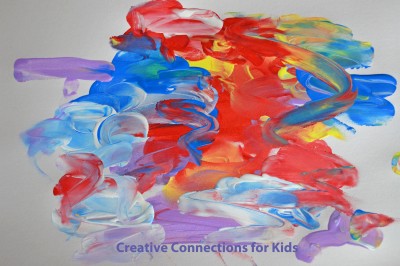 Once it is completely dry cut a heart from the paper; an older child can do this themselves: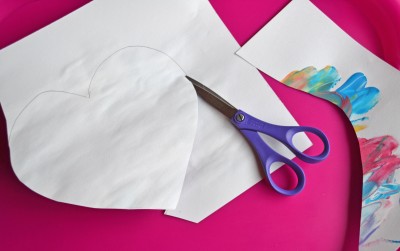 Have your child draw or write their valentine message on the back: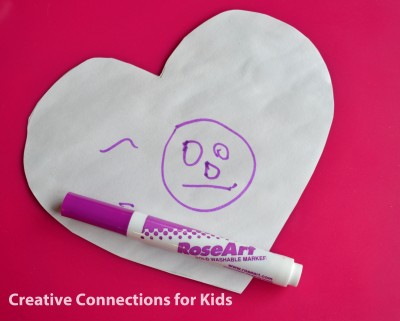 Turn it over and enjoy their creative endeavor.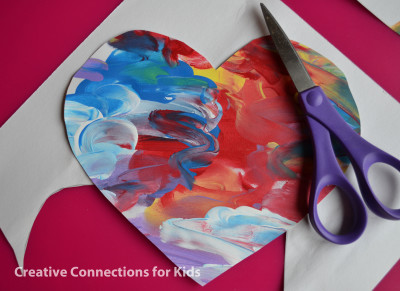 Who wouldn't love to receive a custom design from a little person?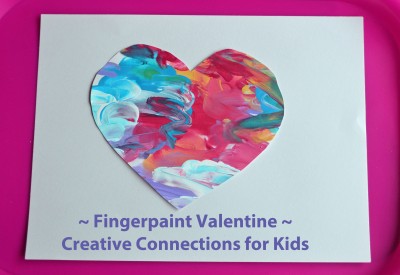 Finger painting is a wonderful sensory activity that supports fine motor development. Don't let the mess intimidate you! I love to use trays that I have purchased from the dollar store to help contain the paint and define a work space. I also use vinyl table cloths under the trays for added coverage. Clearly defining limits and maintaining them is very helpful. For example: "The paint stays on the paper"; "We are going to work at the table" and etc.
Have fun creating a your valentine art together!



We are delighted to be linked to these great sites!