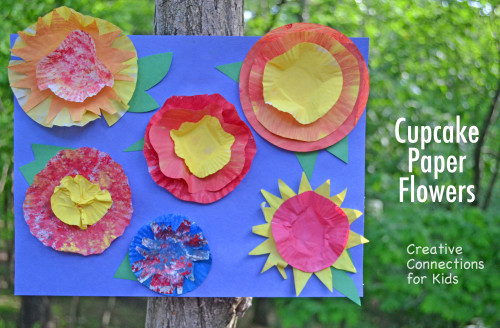 The spring weather is beautiful and so are the flowers.
We have been reading Flower Garden by Eve Bunting and making a literacy connection by creating beautiful flowers with cupcake papers!
You need:
cupcake papers – we used large and small white ones
paint
gluestick
paintbrush
construction paper – only used green
scissors
How to create the flowers:
Paint the cupcake papers various spring like colors.
You can speckle and stamp them too.
Let them dry.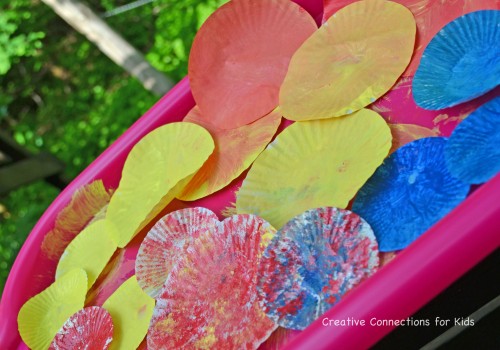 We made leaves by cutting various shapes from green construction paper.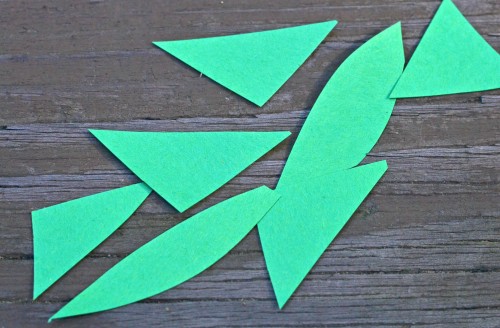 Many different kinds of flowers can be created by cutting the edges of the papers and layer the different colors and sizes.
Cut triangles from the edge of the cupcake papers like this: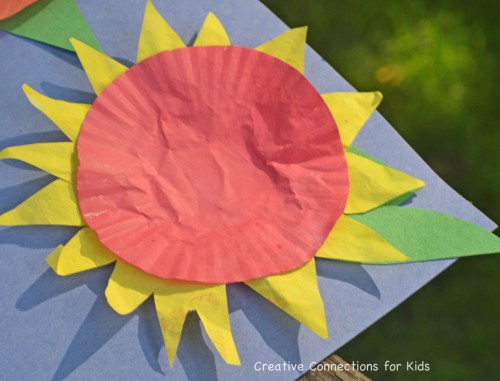 Scrunch up a little paper to make a bright center: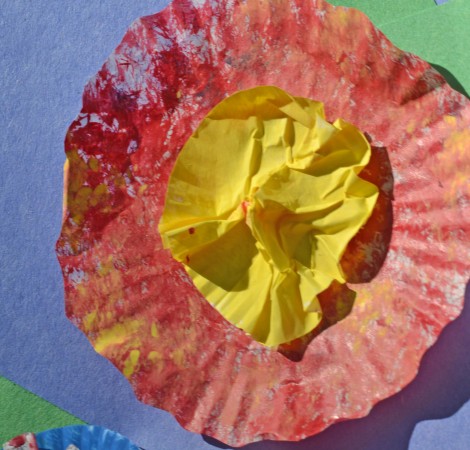 A flower that is blue and red with jagged edges.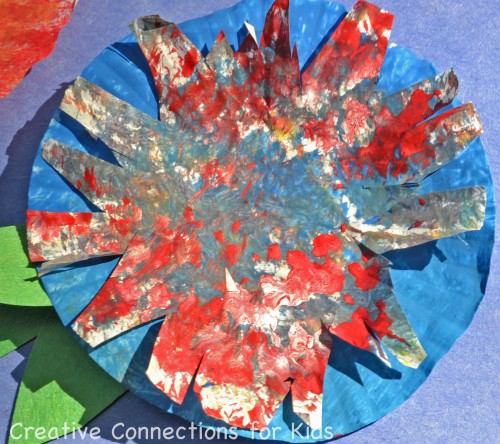 Older kids can scallop the edges and layer the papers to create this little blossom: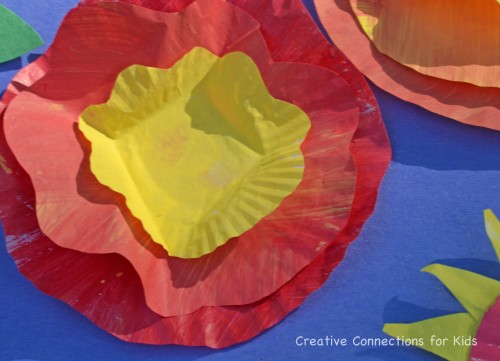 Your imagination is the limit!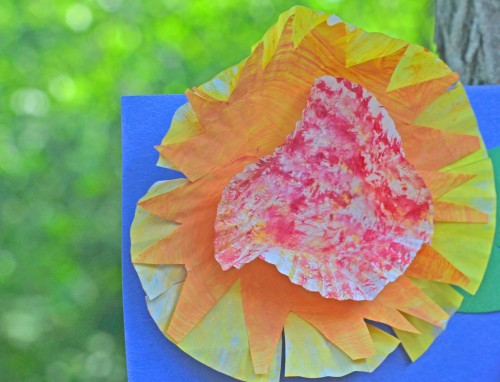 Have fun together as you enjoy creating your cupcake paper garden!
I love these books about flowers. Click on the image below to check out the details on Amazon:

Connect to Creative Connections for Kids on Facebook to receive links to activities, ideas, and resources everyday!
We are very happy to be linked to the following great sites. Please go and check them out!
The Sunday Showcase at Mom to Posh Lil Divas
Show and Share Saturday at I Can Teach My Child