It is strawberry season in our neck of the woods! They are beautiful and delicious.
Taking your children to a berry a patch can be a great experience. There is so much to learn.
What learning can be had by picking strawberries or other fruit and vegetables?
How strawberries (or other produce) grow
Enjoyment and appreciation for being outside
Respect for the farmers property and produce
Working together
Patience
Food preparation
Sharing
Some tips to make your trip to the garden more enjoyable:
Keep the length of your visit reasonable, you can't expect to pick enough produce to last the winter when you have young children in tow. 🙂
Our berry patch has rules. Be sure and discuss the boundaries with your children, so they can learn to be respectful of the owner and their property.
If things don't go well, be prepared to leave; but do try again.
One of the most adorable books about a strawberry is "The Little Mouse, The Red Ripe Strawberry, and The Big Hungry Bear"!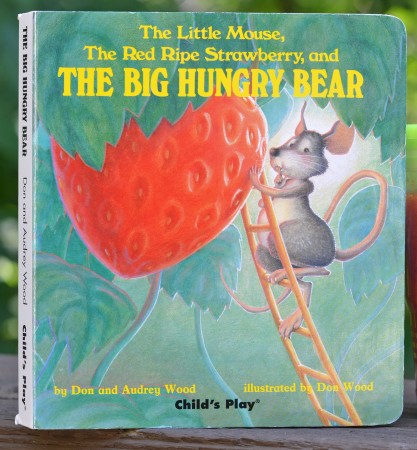 The Little Mouse has found a beautiful strawberry, but learns there is a big hungry bear: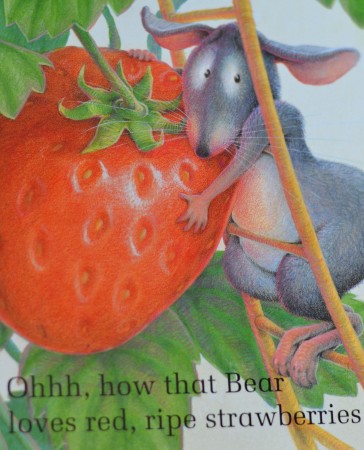 He tries several strategies to protect his berry, such as a disguise: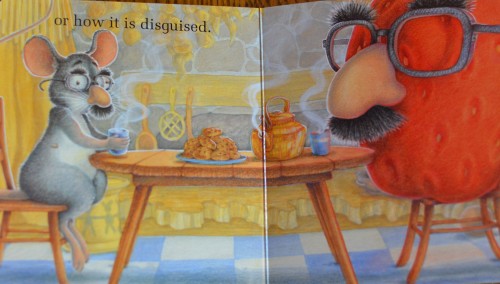 Ultimately, at YOUR suggestion, he decides the best strategy is to share his strawberry with you!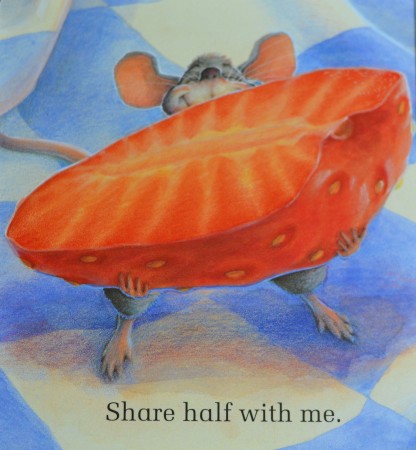 This is a great book for young children who are even two or three year olds. The storyline is simple, the illustrations are inviting. Children of all ages can relate to the emotions of the little mouse. I love it and so do my kiddos!
Sharing your strawberries is a great way to teach caring and compassion for others too.
Cooking and Recipes
We love homemade strawberry freezer jam. I found this sugarless recipe and tutorial at $5 Dinners and loved it. If you prefer a classic freezer jam recipe, this one from My Kitchen Addictions is wonderful. I made jam with and without sugar. Each naturally tastes differently, but we love both of them.
When cooking, your kids can help you pull off the stems, wash and mash the berries, and stir the berries.  We are ready to share our jam!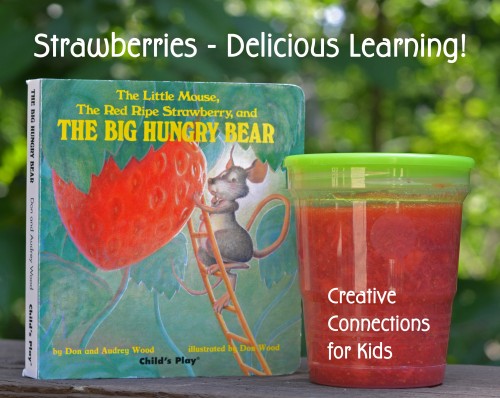 I hope you have a great time exploring, learning, and eating delicious strawberries!
This little book can be found at Amazon:
Connect to Creative Connections for Kids on Facebook
We are happy to be linked at these great sites!
Read, Explore, Learn @  JDaniel4's Mom
The Sunday Showcase @ Classified: Mom