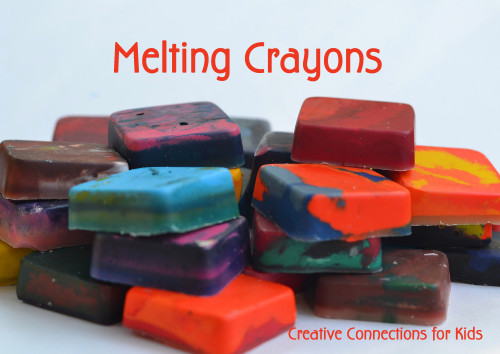 If you have a box of broken pieces of crayons, repurpose them by creating glitter crayon squares.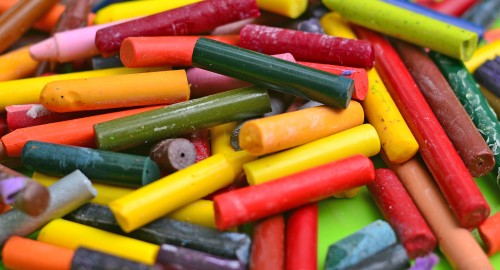 How to make glitter crayon squares:
Supplies:
a mold
broken crayons with the paper peeled off
glitter
We used a silicone brownie pan for a mold. I found it at Michaels, but a muffin tin works well too.
Next:
Soak the crayons in water for an hour or more, and then remove the paper. Break them up into small pieces and place them into the mold. After placing the pieces into the molds we added micro glitter. It worked great!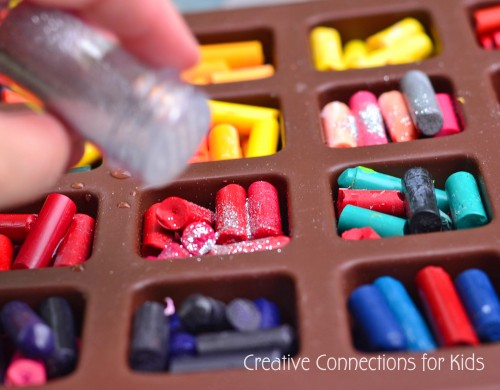 Grown-ups please complete this part of the project
Grown-ups safety and caution is a mustsince there is high heat and hot melted wax.
Place the silicon pan onto a cookie sheet and pop into an oven at 250 degrees. Watch the crayons very carefully. They should melt, not bubble. It took about 7 minutes for ours to melt. The time may vary from oven to oven. Remove them very carefully from the oven and let them cool completely. These just easily popped out of the silicon pan, but if they are stubborn, put them into the freezer for a few minutes. If you use a metal pan, placing them in the freezer really helps get them out.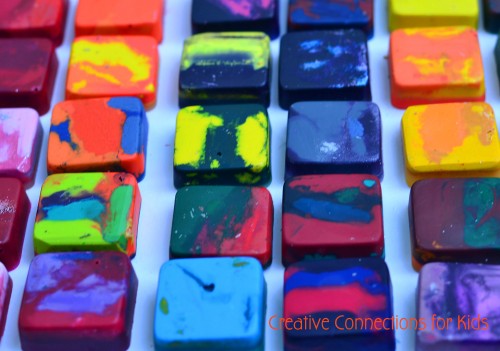 These little crayon squares are a fantastic art medium! The flat edge creates a fun mix of color and the corner makes a nice sharp line. They are super for leaf rubbings. They are much easier for little hands to manage than a regular crayon and the flat edge is perfect. So fun!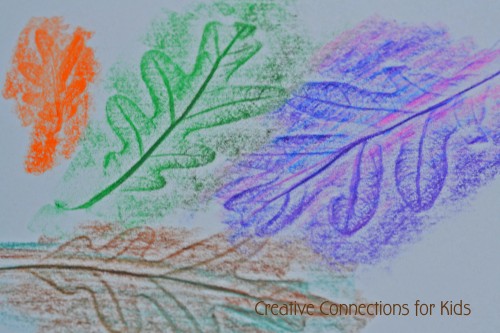 Hints and info:
Clean up ~ If you have large chunks stuck to the pan, place it in the freezer then scrape off the crayon while it is still cold. If you have traces of crayon, put really hot water on the crayon smudges, then wipe with a paper towel.  I probably won't use my silicon pan for brownies, but will definitely use it again for a crayon mold.
I was impressed with how well the glitter worked and next time will make more glitter crayons.
Surprisingly, I loved the how the brown crayons mixed with purple, blue, and green. They were so pretty!
Again, I was totally impressed with how these little crayon squares turned out and the beautiful color images that they made. Your child will completely enjoy experimenting with them. Just give them a piece of paper and let them go!
I hope you have fun creating crayons and art together.
From Amazon:
Glitter
Connect with Creative Connections for Kids on Facebook and Pinterest
We are pleased to be linked to these creative and crafty sites!
Creative Moms Sharing Saturday