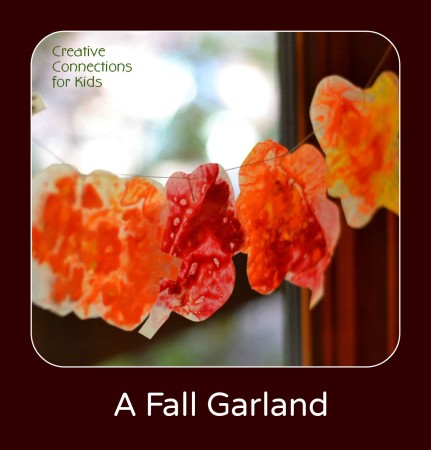 Our leaves are just now seriously changing colors and they are beautiful!
A fall garland of leaf suncatchers was inspired by a friend who reminded me of how much fun it is to melt crayons between pieces of wax paper.
You need:
An iron – one that you don't mind getting messy
an old heavy towel
grated or finely chopped crayons
paper towels
wax paper
scissors
thread and needle or yarn and hole punch
Finely chop or grate the crayons. These are chopped, but I've read that some people use a pencil sharpener to shave their crayons for melting.
On a thick old towel place a couple of layers of paper toweling, then place the grated crayons between two pieces of wax paper and place a paper towel on top.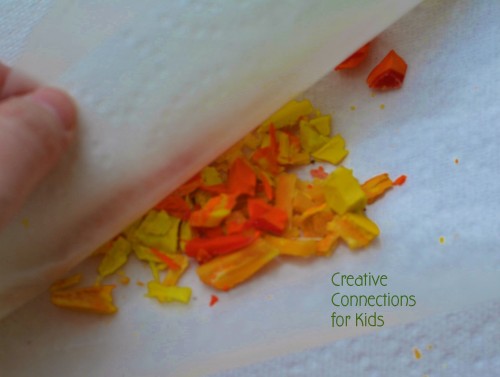 This is a job for grown-ups: Place the hot iron on top of the paper towel and carefully melt the crayons. I learned that it is important to finely chop the crayons.  There was no difficulty wiping smudges of crayon from the iron. Here it is hot from the press!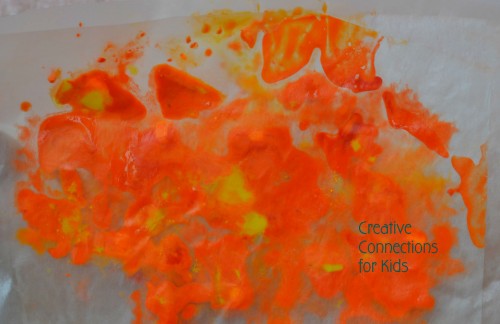 We created a variety of vibrant fall colors.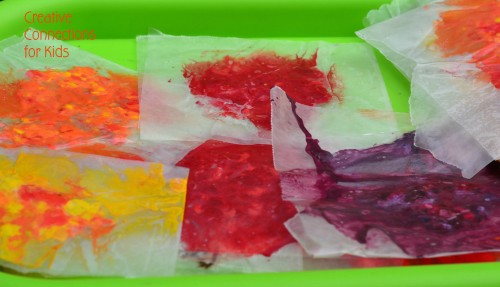 Next cut out leaf shapes. You can draw leafy shapes on the wax paper so that there are lines to follow or just let the kiddos create their own shapes.
Holes can be made using a hole punch. Then lace them together with yarn or thread. Another option is to use needle and thread. You can choose how to string the leaves based upon the ability of your children. Our colors turned out beautifully!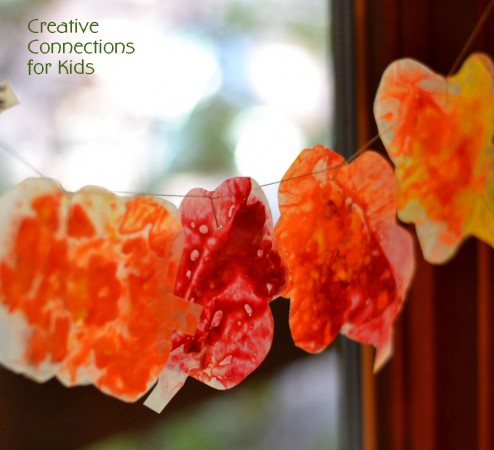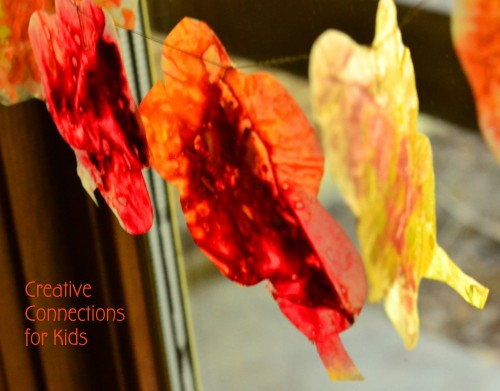 Have a wonderful time together during this beautiful autumn season!
Join CCK on Pinterest for more activities, crafts, and learning fun!
We are pleased to be linked to these creative and crafty sites: