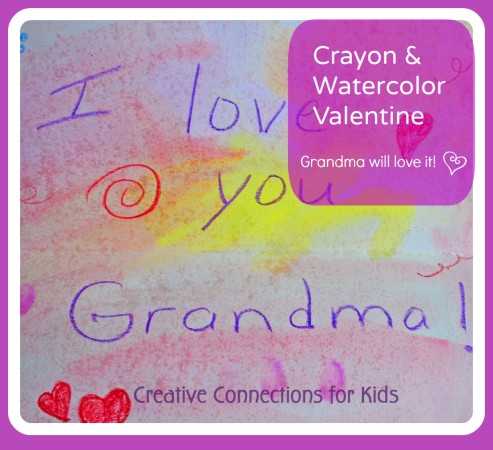 We are creating valentine messages, art, and cards using watercolor and crayons! These make unique and colorful gifts for family members and friends. Even your toddlers can create a valentine card!
You need:
Heavy paper  (watercolor paper would be ideal, but isn't a must)

watercolor paint

paint brush or sponge paint brush
crayons
water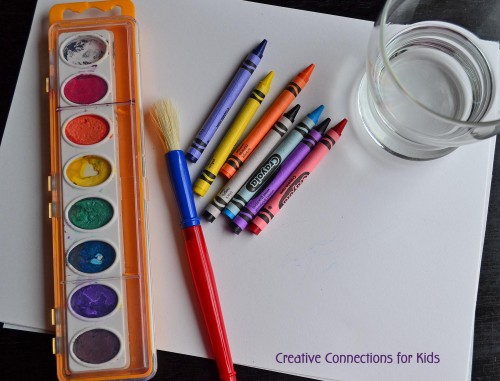 First, have your child draw a picture or write the message. A toddler or early preschooler may want to draw the picture and then dictate a message for you to write.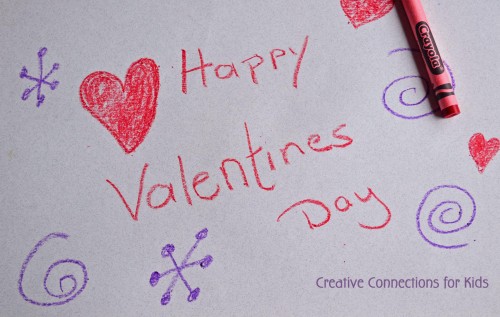 Once the picture is finished, dip your brush into the water and watercolor paint using plenty of water and spread it across the paper. It makes a cheerful kaleidoscope of color across the page. The paper can dry and colors can be layered. The imagination is the only limit!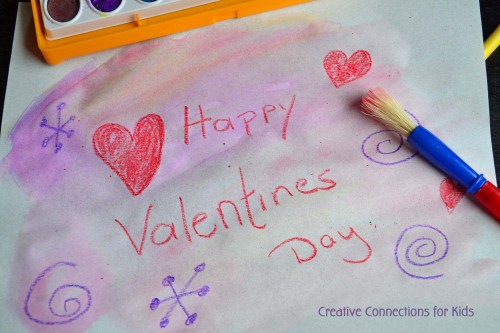 Tips:
Orange tends to make the colors turn brownish

We tried not to get the colors to mixed together in the palette, as it tended to make a gray or brown shade.

That being said, your child may be perfectly happy with a brown product and that is okay too!

A small sponge brush worked best for us
Use a heavy paper. A watercolor paper would probably be best. Our final products turned out a little warped and wrinkled but most grandma's aren't really going to care. 🙂
Fingerprints can be added too: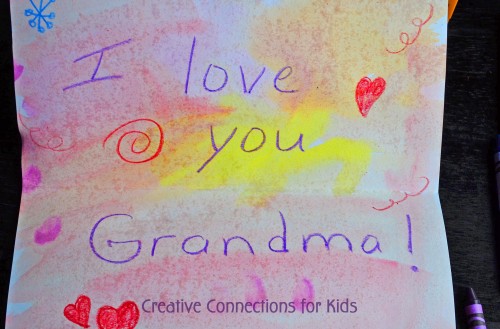 What we learned:
This activity is great for fine motor development

Color theory is easy when you can stir and mix colors together
Science: cause and effect, water changes paper and color
Water and color make unique and colorful transformations
Children learn that it is important to share their love and appreciation with others through notes and gifts
Have fun creating valentines together!
We are pleased to be linked to these lovable sites: