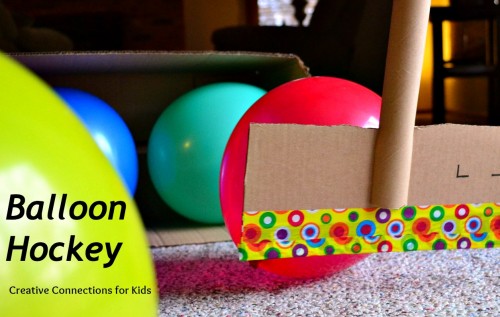 Balloon Hockey is a game that gets the kids moving and is perfect for a winter day. Just a few items are needed for fun and invigorating play!
You need:
Balloons (please monitor for safety)
A long cardboard tube for each child playing; the one shown is from wrapping paper
A piece of cardboard for each tube that is approximately 8 by 6 inches, or however big you think it needs to be
Tape – optional, packing tape is shown
Large box, basket, or anything that will act as the goal
To make the hockey stick, cut two slits, approximately 3 inches long, down the sides of the paper tube: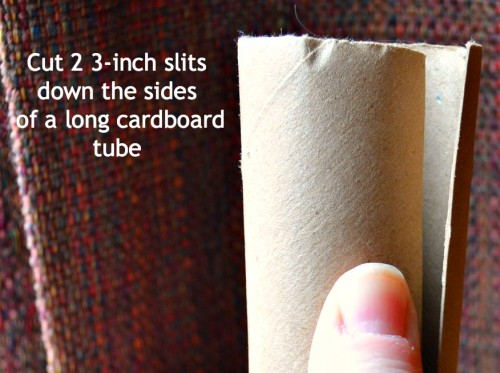 Slide the piece of card board into the slits: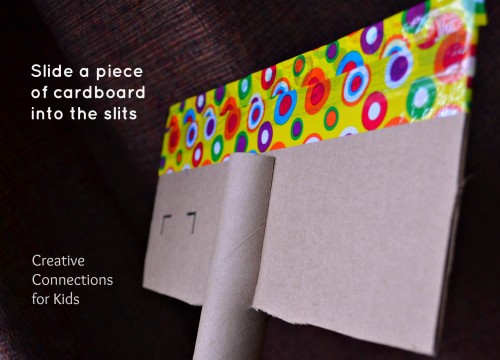 I put a couple of strips of packing tape along the bottom of the cardboard to make it a bit more sturdy.
Update: I've been using this at work and also put a strip of tape across the tube on both sides to secure it to the cardboard.
How to play balloon hockey:
Smack the balloons to get them into the goal (which is the box, basket, or bag).
Play!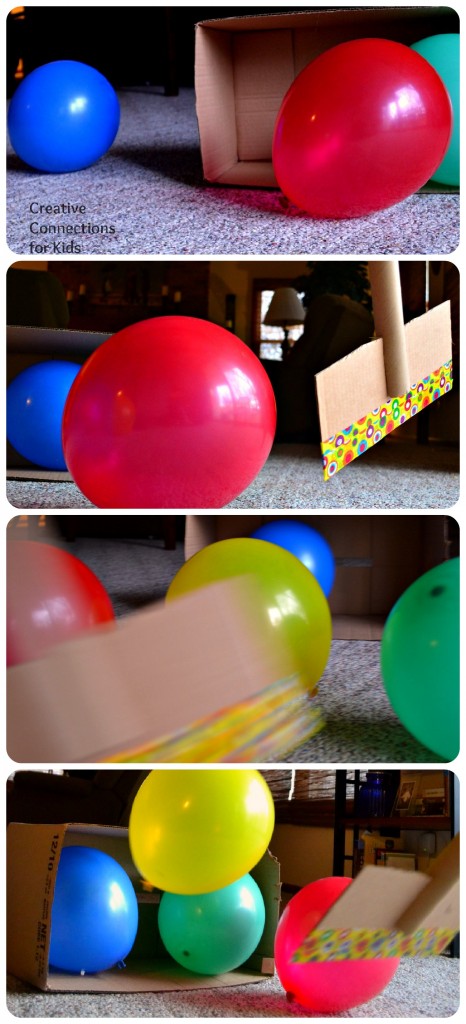 We are pleased to be linked to these fun sites!