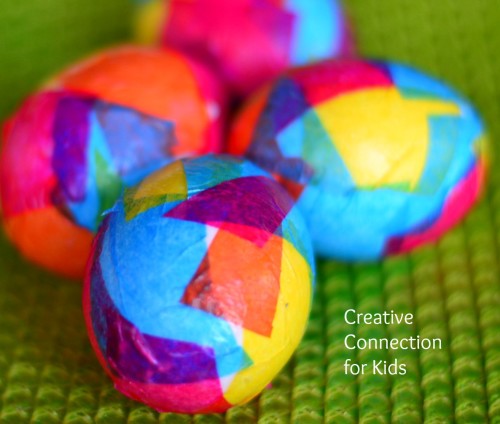 These beautiful easter eggs are created with Modge Podge and tissue paper. That's all! This is an easy easter idea that even your young preschoolers will enjoy.
You need:
Mod Podge
boiled eggs or blown eggs
tissue paper cut into various shapes; for younger children use larger shapes. I purchased this tissue paper at Walmart.
sponge brush or paint brush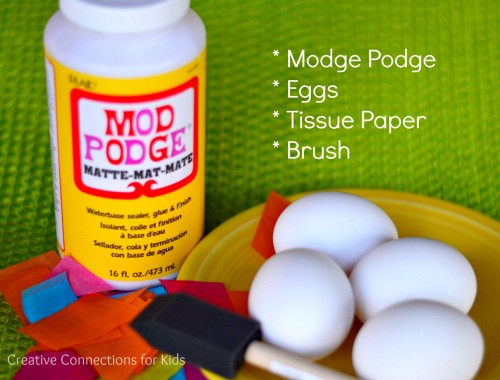 How to:
Spread on the Mod Podge, place on the tissue paper, spread more Modge Podge on top of the paper. Just keep adding paper and applying the Mod Podge. A lid can be used to help contain the egg: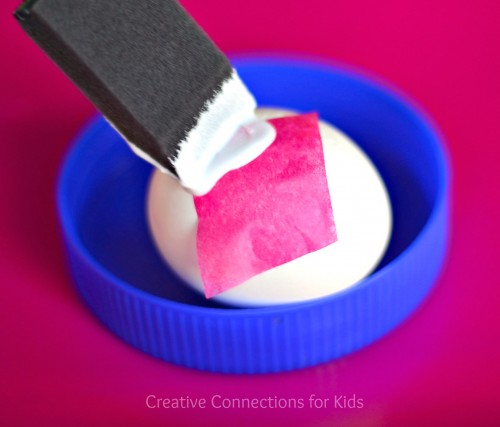 If a lid isn't available an egg carton works just as well. It also is a great place to set the eggs as they dry. As they dry they tend to stick to whatever they are sitting on so rotate them every now and then: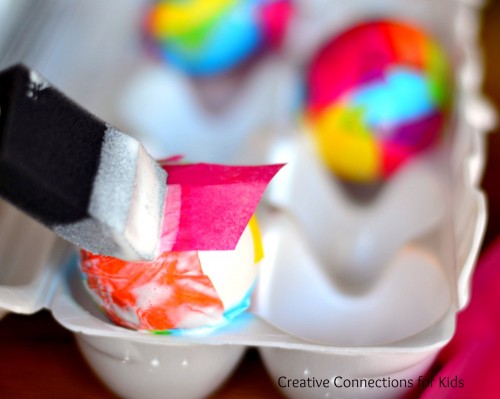 These are very easy to make. This idea isn't original and can be found all over the internet.  If you have a post feel free to share the link.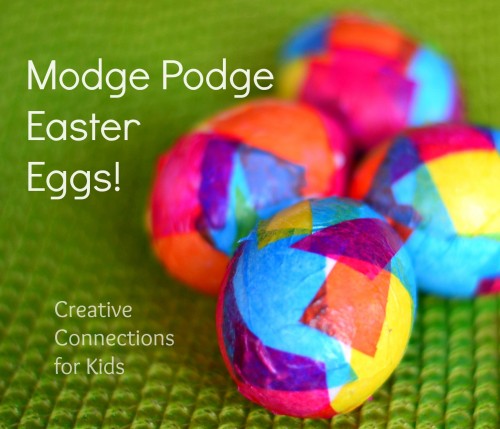 Hope you all have fun celebrating Easter together!