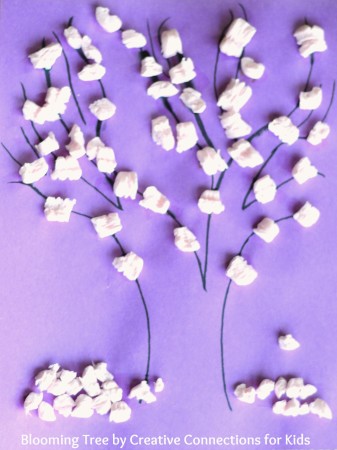 To celebrate that Spring is about to burst forth, we're making a blooming tree craft with packing pink packing peanuts. It is a wonderful way to recycle them whether they be pink or white! We have so many beautiful spring trees in Missouri.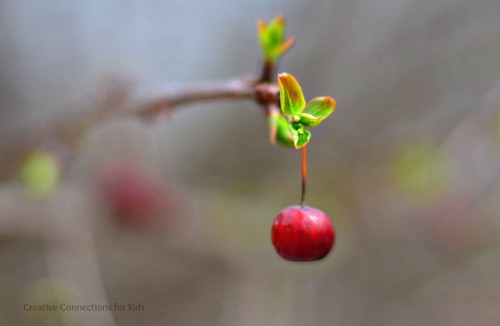 There are the beautiful white  dogwoods, pink red buds, and crabapple just to name a few.  Their colors  are gorgeous against the monochromatic background of the woods in early spring. It is still a little early for them but they will blossom soon! I can't wait.
For a blooming tree….
To create a blooming tree I scrounged up some pink packing peanuts, paper, glue, and markers. But you could use chalk, tissue paper, scrunched up copying paper. As always, the imagination is the only limit. Take a look at the supplies you have on hand and use them. The kids won't care, they'll have fun with whatever you find.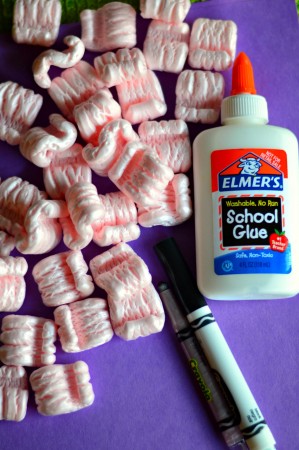 Draw a tree. Then dab or squirt on some glue: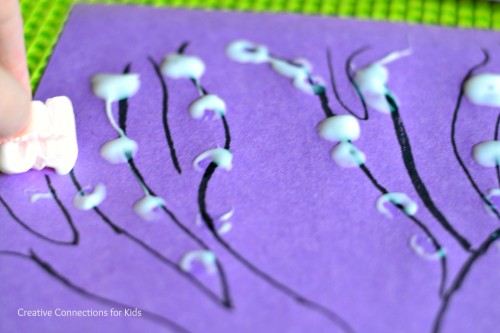 If your kids are like mine, we quickly make glue lakes. We just dab up the glue and spread the sticky love!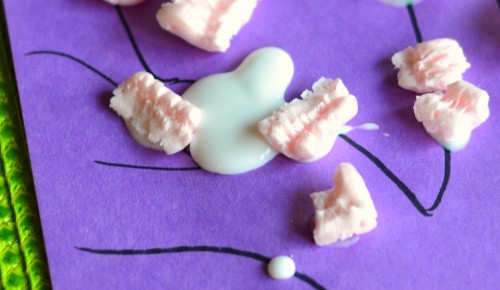 We broke up the packing peanuts so they were a little easier to glue and more 'bloom' like.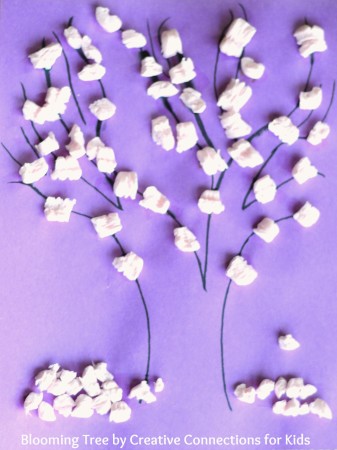 This activity connects to the season, taps into creativity, and requires fine motor skills in many ways. As you are out and about with your children, help them to notice the flowers, the warm breeze, singing  birds, and beautiful blooming trees. Enjoy and savor your moments together.
For more learning fun connect to CCK on Pinterest, Facebook and Google+
We are pleased to be linked to this sunny sites!
Kids Get Crafty at Red Ted Art